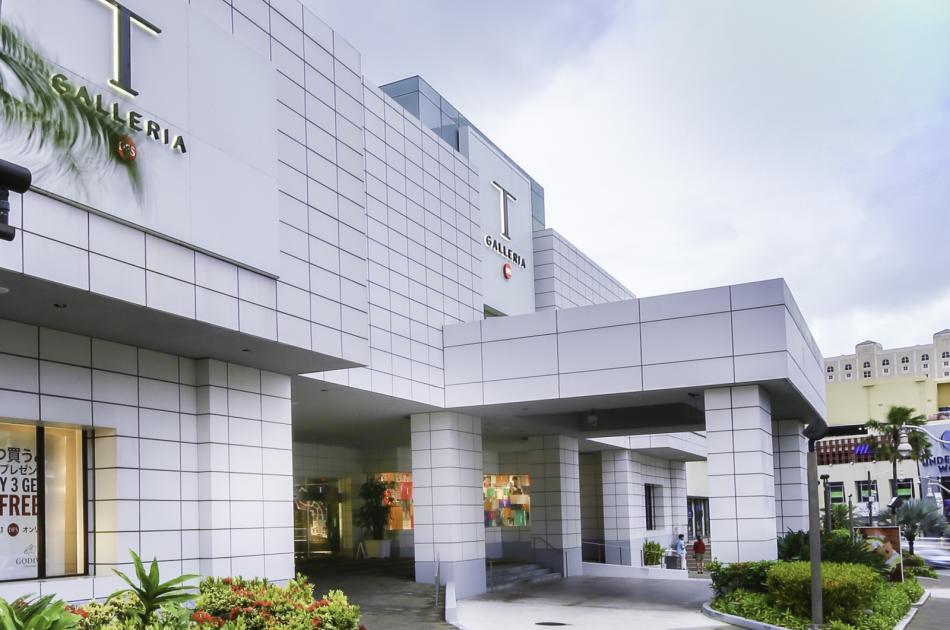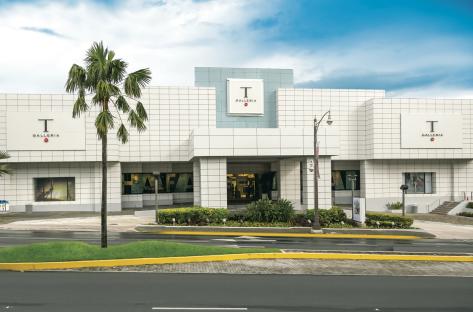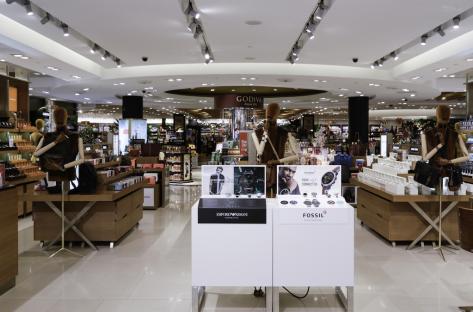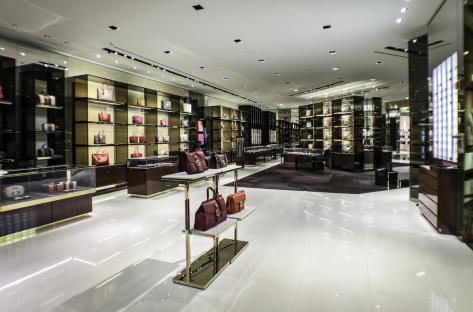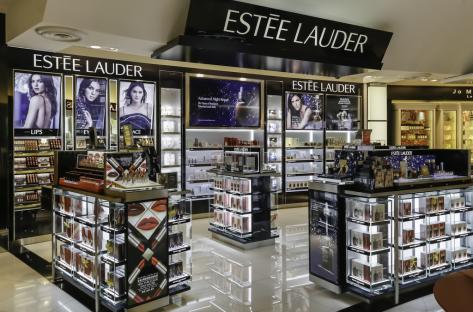 about

T Galleria

DFS LAUNCHES 2021 "GIVE JOY" HOLIDAY CAMPAIGN


DISCOVER A WORLD OF WONDER AND CELEBRATE THE HOLIDAY SEASON WITH DFS


NOVEMBER 26, 2021, GUAM – DFS Group, the world's leading luxury travel retailer, has launched its annual "Give Joy" campaign to celebrate the splendor and surprise of the holiday season. From now through the end of December, customers can discover a World of Wonder at participating downtown T Galleria locations worldwide or online at DFS.com.


With an exciting array of products available across DFS' luxury pillars – Beauty and Fragrances, Fashion, and Watches and Jewelry – shoppers can find the perfect gift for everyone on their list with the help of DFS' specially curated gift guides. Discover a world of indulgences with a luxury self-care edit that sparks joy and magic; a world of brilliance with items to cherish through the holiday season and beyond; or a world of curiosities with an assortment of treats and trinkets to inspire and delight.


Around the world, there will be a variety of joyful in-store activations to count down the holidays, including tree lighting ceremonies, wreath workshops, bubble catchers and more. In addition, upon making a purchase, customers can receive an exclusive DFS Bauble DIY Kit to create and personalize their own holiday ornament.*


Locally, customers visiting T Galleria by DFS, Guam can enjoy exclusive holiday promotions beginning December 1.. With purchases of $150 or more, LOYAL T members will enjoy an extra 10 percent off on their Beauty purchases and have the chance to play the Bubble Catcher and win exclusive beauty gifts. Shoppers will also receive a DIY Holiday gift or Leather Care Kit for purchases of $450 or more in Fashion. Dinner for two at Milano Grill – La Stella - at The Tsubaki Tower will be offered to customers with purchases over $5,000 storewide.*


In celebration of the partial reopening of our fashion hall, shoppers can also enjoy fashion clearance offers. LOYAL T members can enjoy extra discount for selected fashion brands from November 26 until December 5, 2021.


To bring in more holiday cheer, shoppers will also have the chance to take 360 videos at the festive holiday photobooth with any Beauty purchase, and meet and interact with DFS' local Key Opinion Leaders through an exclusive livestream broadcasting each Friday from December 1 to December 31.


"This holiday season we invite our customers to rediscover the joys of the holidays and celebrate the simple moments of joy together with their loved ones. Near or far, we hope to bring excitement and create inspiring moments of joy for our customers wherever they may be," said Christophe Marque, President Merchandising, DFS Group.
The safety and wellbeing of customers and employees is DFS' highest priority. DFS is taking all available precautionary measures to safeguard people in the store and adhering to health and safety guidelines from the government agencies and public health officials. DFS will continue to adjust accordingly.



*Experiences and gift with purchases vary by location. See individual store for details.



FOR FURTHER INFORMATION, PLEASE CONTACT: DFS GROUP | EMAIL: KEIKO.NAKAYAMA@DFS.COM



About DFS Group

DFS Group is the world's leading luxury travel retailer. Established in Hong Kong in 1960, DFS Group continues to be a pioneer in global luxury travel retail, offering its customers a carefully curated selection of exceptional products from over 700 of the most desired brands through 885 boutiques on four continents. Its network consists of duty free stores located in 11 major global airports and 21 downtown T Galleria locations, as well as affiliate and resort locations. The Group is privately held and majority owned by the world's largest luxury conglomerate, Moët Hennessy Louis Vuitton (LVMH), alongside DFS co-founder and shareholder Robert Miller. DFS Group employs over 9,000 people focused on creating inspiring retail experiences for its customers. In 2019, more than 176 million travelers visited DFS stores. DFS is headquartered in Hong Kong and has offices in Australia, Cambodia, China, France, Indonesia, Italy, Japan, Macau, New Zealand, Singapore, United Arab Emirates, United States of America and Vietnam.

For more information, please visit www.dfs.com.


About T Galleria by DFS

T Galleria by DFS, formerly known as DFS Galleria, is the ultimate evolution of the original travel retail concept pioneered by DFS Group. The first downtown store opened in 1968 in Hong Kong, followed shortly thereafter by Honolulu and eventually expanding to 21 locations all over the world. Today, T Galleria by DFS has a presence in the United States of America, as well as across Asia, Europe, Oceania and the South Pacific regions. Linked to the notion of travel through the use of T for the Traveler, the brand stands for what customers have come to expect: an expertly curated assortment of the world's preferred luxury brands, exceptional retail environments, highly personalized services and unique experiences tailored to their specific needs as travelers. T Galleria by DFS enables travelers to realize their individual style, one journey at a time.

Discover more at www.tgalleria.com.
Dining

Family Friendly:

Private Club:

WiFi Access:

General

Bus Parking:

Gift Shop / Shopping on Site:

Parking Available:

Restrooms Onsite:

Special/Coupons for Groups:

General

Boutique/Shop:

Indoor Mall:

Parking:

Amenities

Bus parking:

Bus Parking Nearby:

Food Service Available:

Food Service Packages Available:

Gift Shop/Shopping on Site:

Handicap Accessible:

Lounge:

Restaurant Facilities on premises:

Restrooms Onsite:

Specials/Coupons for Groups: