Tsubaki Tower
241 Gun Beach road, Tumon, 96913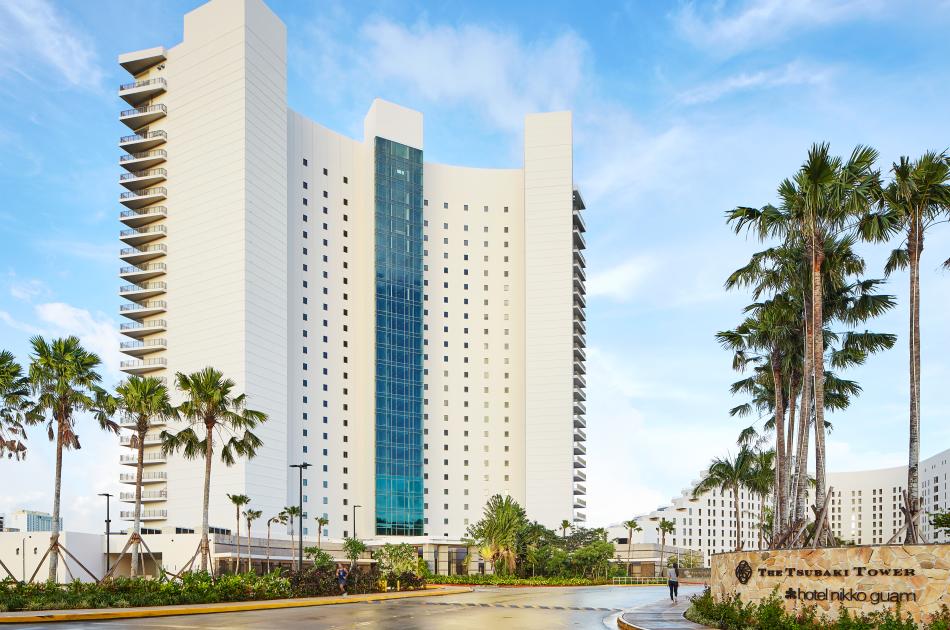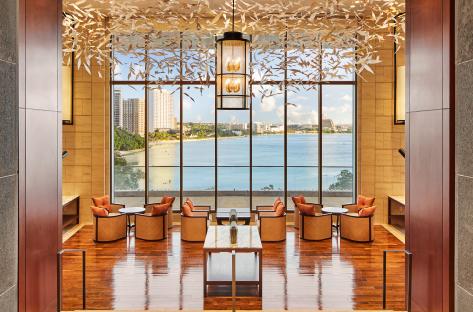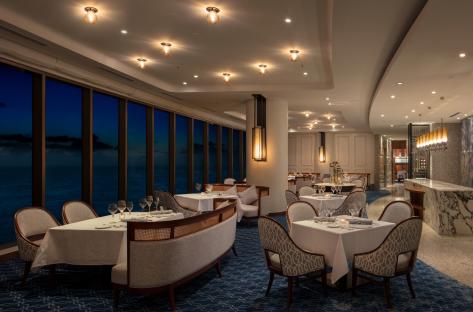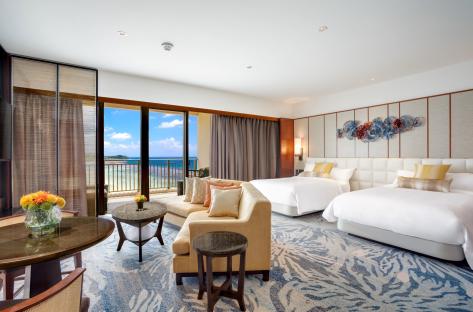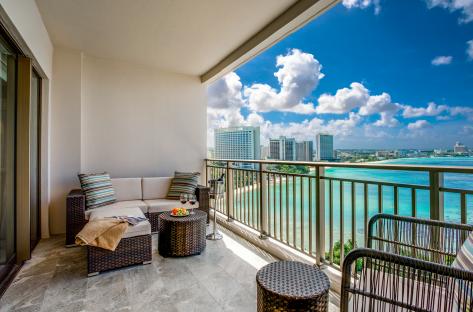 about

Tsubaki Tower

Located on the cliff of Tumon Bay, leading to beautiful Gun Beach, The Tsubaki Tower is one of the highest hotels in Tumon. The resort offers a spectacular view of the Pacific Ocean while being at a walking distance of the Tumon city center, where duty-free shops and shopping facilities are located.

The Tsubaki Tower's style has been inspired by the "Power of Nature", the hotel's sophisticated scenery echoes to contemporary luxury along with local landscapes. The hotel has been conceived to reflect Guam's cosmopolite atmosphere together with its ancestral traditions and history. Influenced by both local art and nature, The Tsubaki Tower offers the absolute high-end environment.

All hotel rooms offer oceanfront views and are the largest standard rooms on Guam. The standard rooms start at 45 square meters with additional 13 square meters balconies. The resort also features 2 types of dining, 3 types of bars, a lobby lounge, a deli, a takeout cafe, as well as services unique in the Island, such as a 24-hour In-room Dining with special menus created to be enjoyed on the Guestrooms balconies.
General

Number of Guest Rooms:

340

Number of ADA Accessible Guest Rooms:

9

Number of Connecting Guest Rooms:

88

Suites Available:

Efficiency:

Long Term Accommodations:

Military Discount:

Oceanfront:

Resort:

Suites:

Travel Agency Commission:

In-Room

Air Conditioning:

Cable:

Color TV:

Hair Dryer:

High Speed Wireless Internet:

Iron & Ironing Board:

Kettle:

Refrigerator:

Roll-in Shower:

Room Safe:

Rooms with Private Bath:

Telephones:

Television:

On-Site

Airport Shuttle:

Coffee Shop:

Concierge Desk:

Entertainment:

Exercise/Fitness Facilities:

Free Parking:

Full Bar/Lounge:

Handicapped Facilities:

Hotel Bar:

Internet - Free:

Internet - Wireless:

Laundry Facilities:

Laundry Service/Drycleaning:

Lounge/Bar/Restaurant:

Meeting Facilities on Site:

Outdoor Dining:

Outdoor Event Venues:

Outdoor Pool:

Pool:

Restaurant:

Restaurant on Site:

Restrooms:

Shuttle Service - Airport:

Snack Bar:

Spa on Site:

Swimming Pool:

Valet Parking:

Washer/Dryer:

Wireless Internet:

Description

カメリアファンクションルームとザ プラザ 200名収容可能なファンクションルームは、パーティーやコンベンションの開催が可能。ガラス張りのため外の緑を楽しみながらのミーティングは他のホテルにはない魅力です。もちろんスクリーンを下ろして暗転にすることもできます。 屋外のガーデンの ザプラザは、海を見下ろしながらの芝生上の屋外パーティーがお勧め。84㎡の移動式ステージの設置も可能。急な雨に対応のため、ご希望があれば大型テントを設置致します。また、カメリアファンクションルームへは自動ドアで繋がっているので、屋内外を利用しての魅力的なイベント開催はいかがでしょうか。

Largest Room

6458

Total Sq. Ft.

6458

Reception Capacity

200

Theatre Capacity

300

Banquet Capacity

200

Number of Rooms

2

Classroom Capacity

120

Sleeping Rooms

340

サルーティ:ラ カンティーナ

Total Sq. Ft.:

1238

Theater Capacity:

80

Classroom Capacity:

54

Banquet Capacity:

60