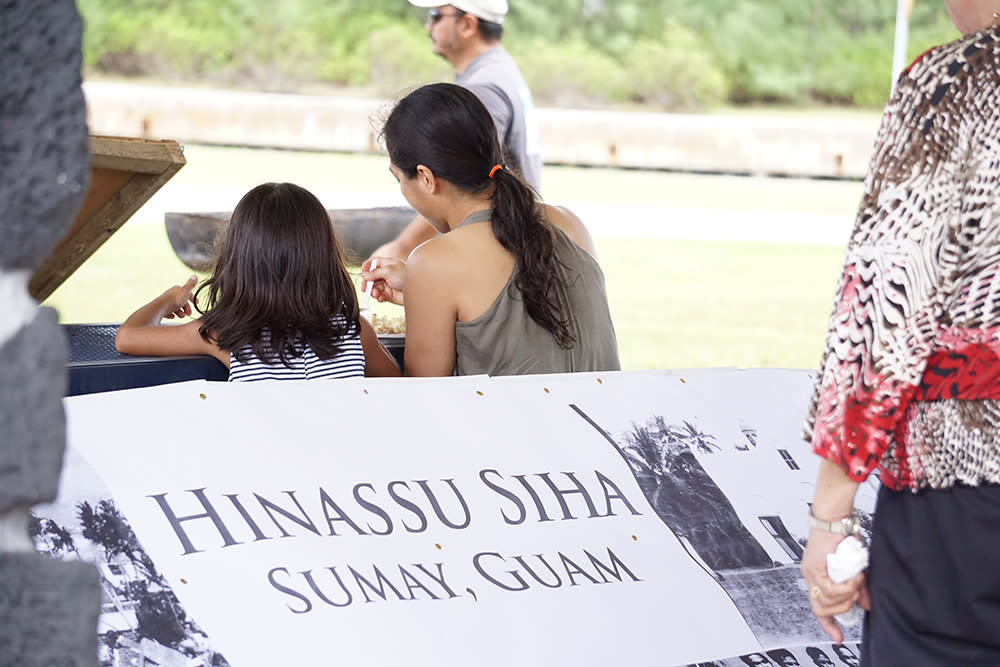 The coastal village of Sumay was known as the pearl of Guam in the late 1800's and early 20th century.  The thriving port town was the center of commerce on the island;  Pan American Airways' landed their "China Clipper" in the village in 1935, and the airline built Guam's first hotel there. 
On December 8, 1941, bombs dropped by Japanese planes forced the residents of Sumay to flee their homes. Those who stayed were evacuated by Japanese soldiers. Only the village cemetery, a cross from the village church, a few ruined structures and the memories of those who were there remains of the former village. Today, many of the former Sumay residents and their families live in Santa Rita, a village that was created after the Americans liberated the island in 1944. Sumay now sits behind the gates of Naval Base Guam where public access is restricted.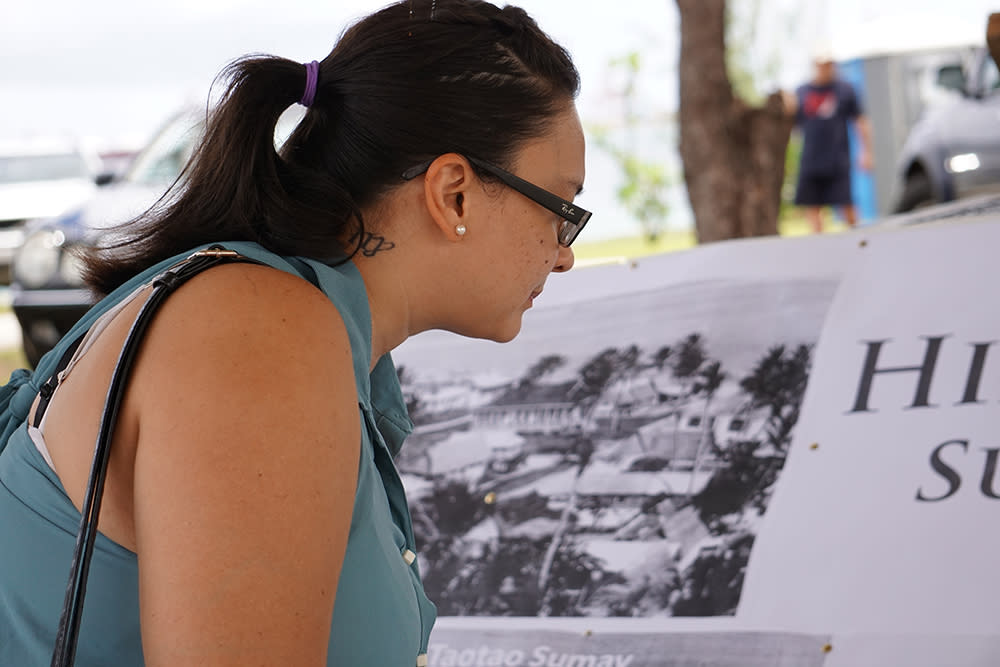 In 2010, Santa Rita Mayor, Dale Alvarez, and then Naval Base Guam, Commanding Officer Capt. Scott Galbreaith, agreed to occasionally open the base to former residents of Sumay and their descendants. Every commanding officer since has continued to open the gates to families connected to the village. Though these events aren't open to tourists, relatives can contact the Santa Rita Mayor's office to receive a pass to drive onto the base for Back to Sumay day, the Liberation Day Mass or All Souls' Day.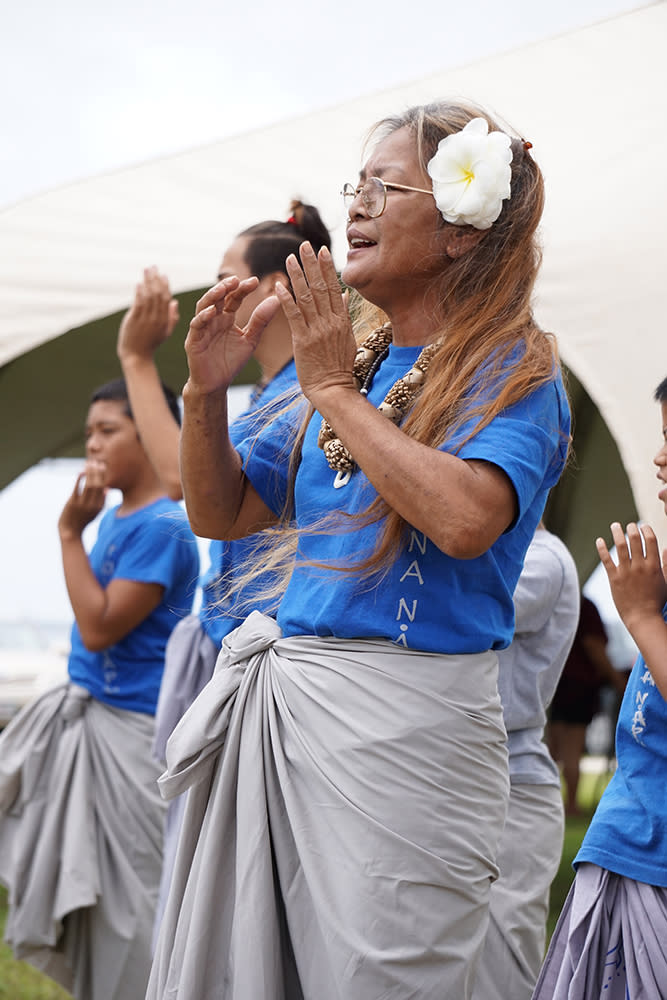 During the Back to Sumay reception held on Saturday, April 11, 2015  hundreds of people gathered for Mass in the village. The eldest guests - who were very young at the beginning of the war - were accompanied by their children and grandchildren.  The ceremony was followed by a reception, where the locals broke bread with volunteers from Naval Base Guam. As music played and dancers performed, guests filled their plates with delicious barbecue or visited the displays set up by Guampedia, a local nonprofit organization dedicated to sharing the history of Guam with the community. There were historic photos of the village on display illustrating the idyllic period before World War II. 
Mayor Alvarez told the crowd that returning to Sumay gives the displaced families an opportunity to "touch, feel and experience the beauty and serenity of Sumay."