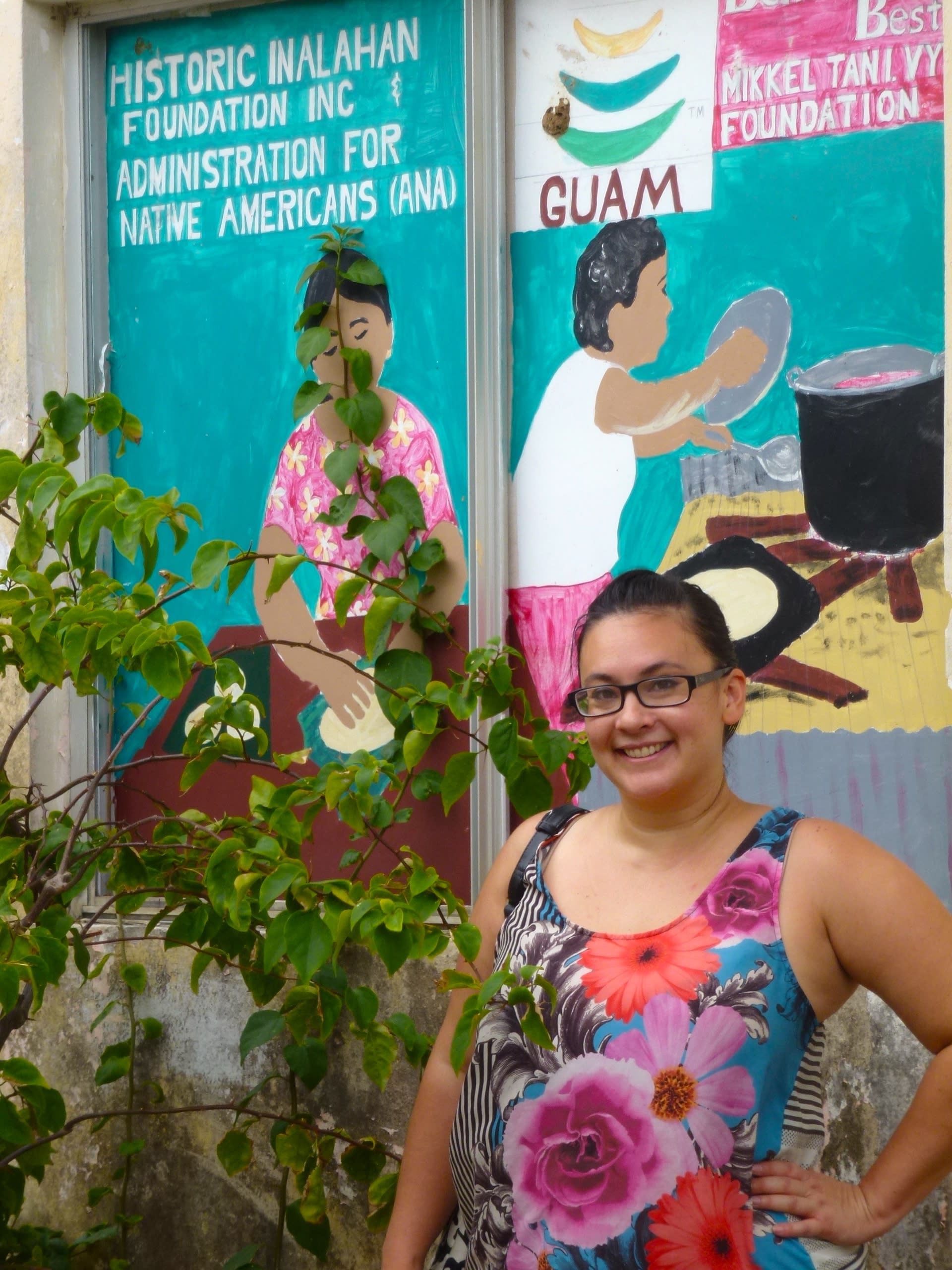 Inarajan is a jewel of a village, left in many ways the way it was in the early 20th century. Throughout the decades, Inarajan has been spared by the typhoons and earthquakes that flattened other parts of the island. Walking through the historic district's narrow streets lined with houses crafted more than 100 years ago, it's easy to imagine life in Guam during the 1910's.
Inarajan is one of two villages that celebrate the coconut, or the niyok in Chamorro. The fruit is one of Guam's most important native plants. The coconut tree appears on the Guam seal and the Guam flag, illustrated with its branches leaning over the Agana River flowing out to sea.
The first Coconut Festival in Inarajan was organized in 1948, and continued for six years. The Historic Inalåjan Foundation revived the festival in 2010 in conjunction with the annual fiesta honoring the village's patron saint, Saint Joseph or San Jose.
Neighbors and families who live in Inarajan's historic district put on a massive party in celebration of San Jose. Music can be heard from St. Joseph Church down to Gadao's Cave as hundreds of people fill front yards and porches. Party-goers fill the streets, walking from the family parties to Gef Pa'go Cultural Village along the seaside to check out the Coconut Festival's vendors, tours and cultural games.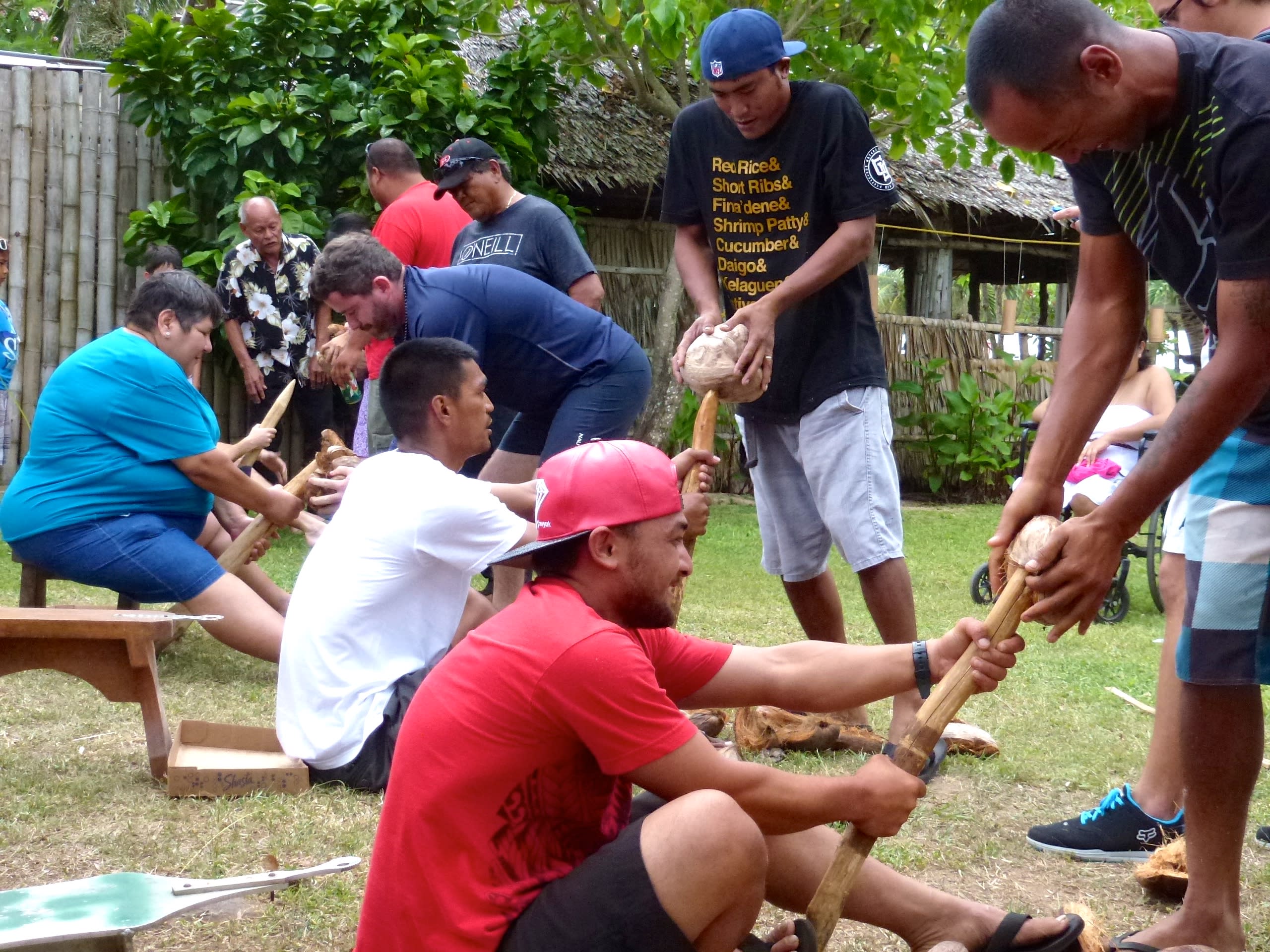 Meanwhile, young coconuts full of fresh coconut juice are popped open and handed to thirsty visitors, empanadas are fried up, farmers sell fresh local produce and artists sell jewelry made from shells and even bones from the brown tree snake.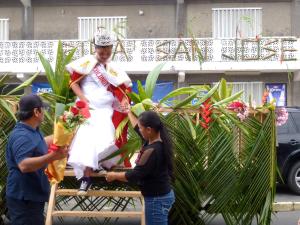 At the height of the Coconut Festival, the crowned Coconut Queen presides over a parade seated in a Coconut Throne pulled along the main road by a pick up truck. Her neighbors and relatives wave as they view the procession from their porches. The Queen and her court are escorted into Gef Pa'go Cultural Village, where families watch their relatives compete in coconut husking and talaya, or fishing net, throwing competitions. Tiny voices of neighborhood kids cheer as their uncles, dads, mothers and friends race to tear apart coconut husks using a traditional husker, or heggao, made from a pointed wooden stick. 
Combined with the Catholic celebration of Inarajan's patron saint, the Coconut Festival is a lively party that can't be missed.