What exactly is #ProtectGuam?
#ProtectGuam Campaign
The Guam Visitors Bureau understands the frustration, stress, and anxiety this pandemic has brought onto the people of Guam and our island's economy. Though our hopes may wane amidst the struggle we are all facing, we remain steadfast in our belief that we can get through this together.
We must do our part to #ProtectGuam by wearing our face masks, downloading the COVID Alert APP, and following the health and safety protocols currently in place.
ADD YOUR PHONE TO THE COVID FIGHT
Help Guam Stop Covid-19
Download the Department of Public Health and Social Services GUAM COVID ALERT app to help protect your community while protecting your privacy.
---
In a time of great uncertainty and loss, we continue to keep up our fight against the COVID-19 virus. We must remember what we are fighting for and why it is important for us to come together as a community to keep each and every one of our island residents safe.
---
It takes all of us to #ProtectGuam.
Guam Visitors Bureau would like to invite all residents to participate in the Protect Guam movement through the following social media campaigns: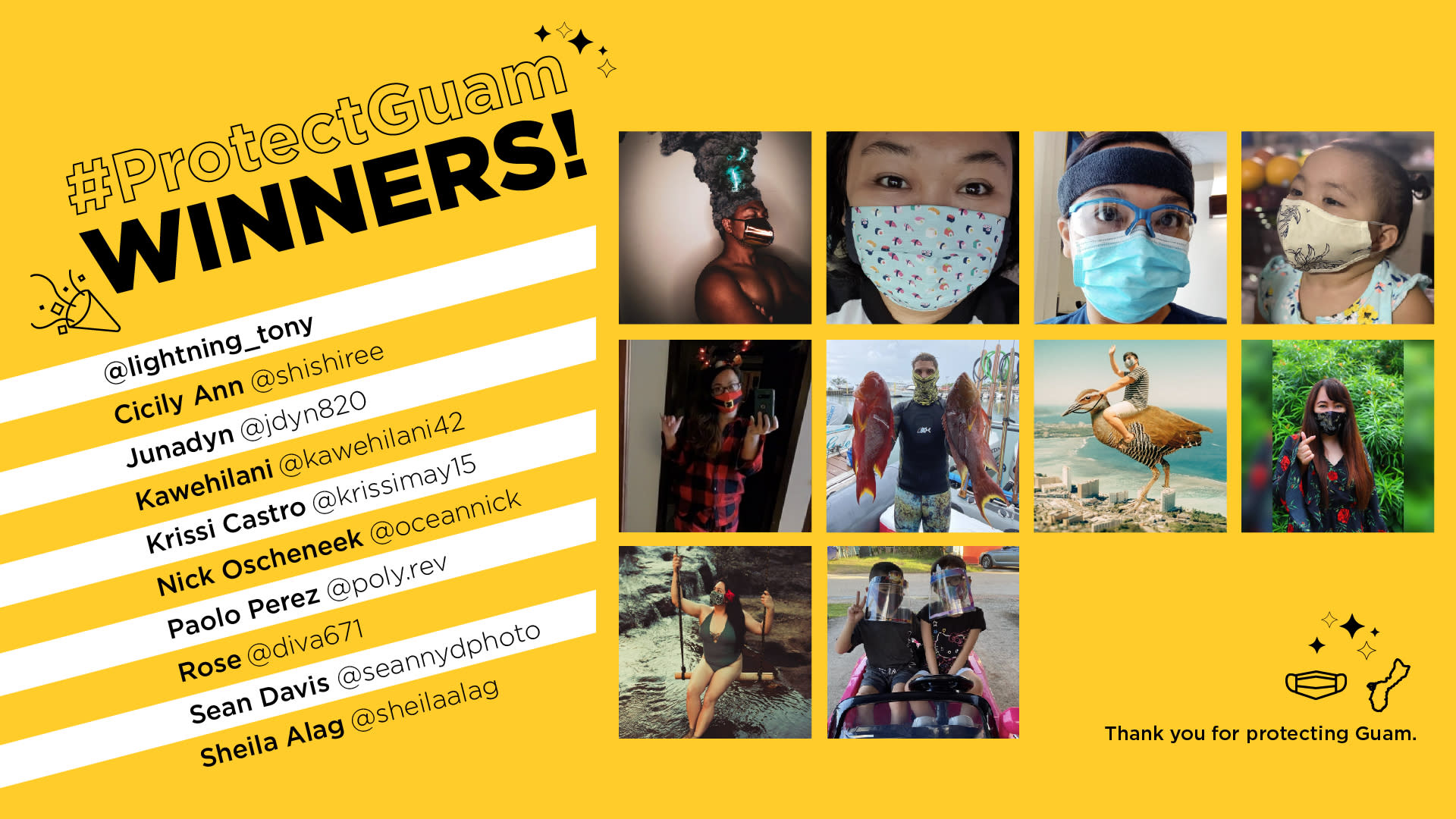 #1 Mask Wearing Fashion Photo Op  
Post a unique photo wearing a mask using #protectguam for a chance to win! 
December 11 - 31, 2020
---
#2 #GuamHeroes
Showcase a local person who has had a positive impact or contribution to the community during the pandemic.
December 21 - January 20 2021
---
#3 #GuamActive
Join in on making healthy decisions and express what you do on the island to be active!
January 1 - 20, 2021
---
#4 #ProtectGuam
so we can reclaim our economy and tourism industry as well as facilitate a safer island for all.
January 11 - 20, 2021
---
Throughout the Protect Guam campaigns, 10 winners with the best UGC photos will be chosen for a $100 reward for each campaign! So get creative, use the campaign's appropriate hashtags (or use our "ProtectGuam UPLOADER below), Protect Guam and win!
Submit and Win
Submit your favorite #ProtectGuam, #GuamHeroes and #GuamActive photos or videos here to enter the #ProtectGuam photo and video contests and win awesome prizes. Follow GVB's social media channels for contest details and promotions held throughout the contest!
Official COVID-19 Online Sources