During the inaugural University of Guam Film Festival spring showcase, movie-goers got a first taste of what's to come during the fifth Guam International Film Festival scheduled for the fall.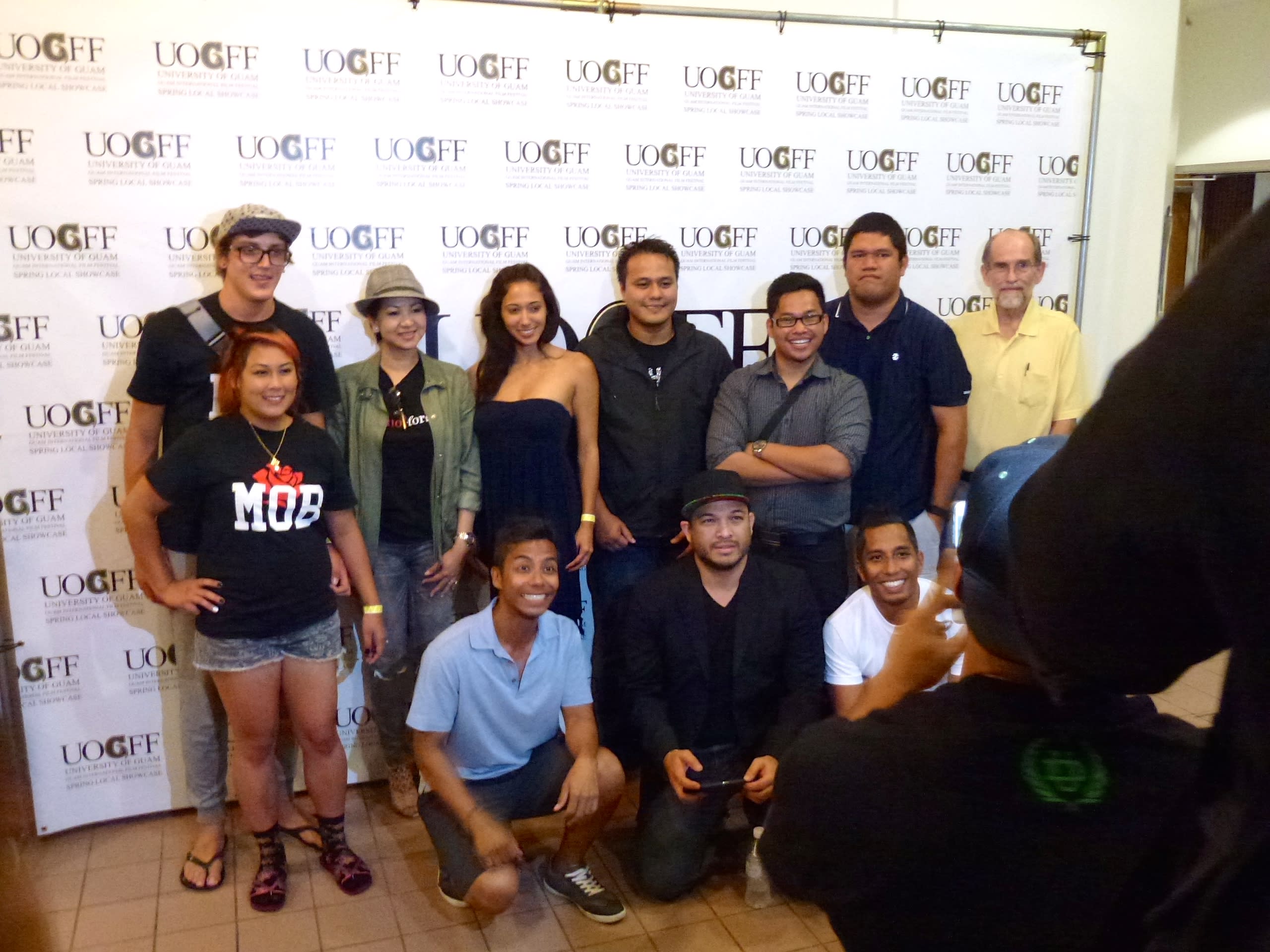 The Guam International Film Festival is the only event of its kind in Micronesia: it's the first and only annual U.S. film festival in the western Pacific region. Since the first festival launched 2011, the event has attracted submissions from all over the world, with directors hailing from Germany, Hong Kong, Israel and beyond. 
With every year that passes, the selection of films screened at the Guam International Film Festival grow in their sophistication and slick cinema storytelling. Over the years, GIFF became so popular that founders Don and Kel Muna created an additional venue to showcase the overflow of film submissions, especially from local artists. 
While the fall festival showcases a larger selection of cinema that includes full-length features and documentaries by a diverse range of filmmakers, the Munas hope the spring festival will encourage the development of home-grown talent. 
The initial spring showcase provided 18 local filmmakers with a venue to show off their talent. Five filmmakers were selected from the competition to compete for the "Best Made in the Marianas" award during the international festival scheduled for September.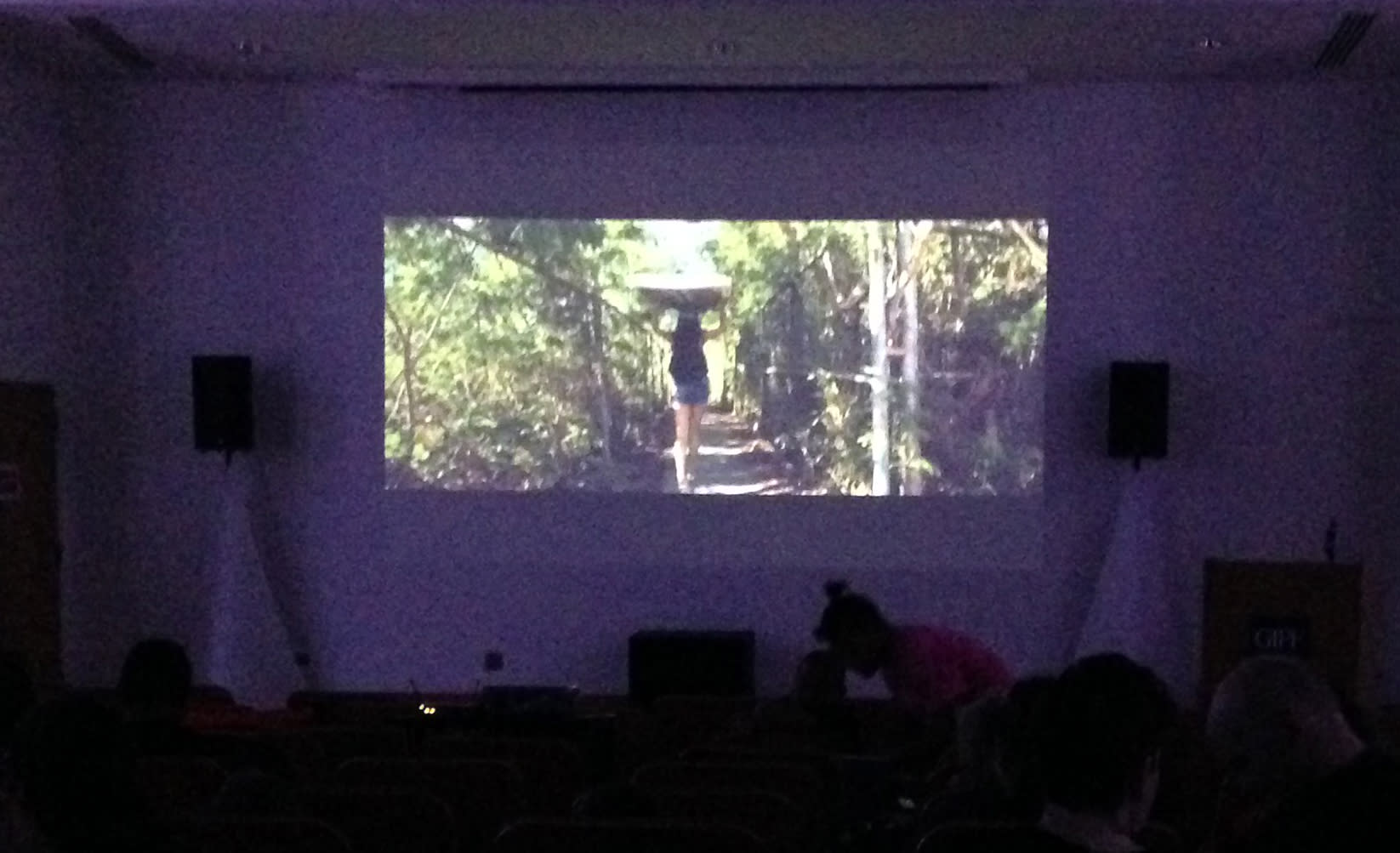 The showcase marked the culmination of a partnership between the University of Guam and the Guam International Film Festival. During the Spring 2015 semester, GIFF organizers Kel and Don Muna taught aspiring local filmmakers everything they know. The film production program, provided under the university's communications department, continues the Muna brothers' mission to educate and inspire local artists.
With just a handful of cash, cinema fans could spend the entire day watching all of the UOGFF films. Each general admission ticket cost $7.50 and students could take advantage of discounted $5 tickets for each screening — hardcore film junkies would be able to binge-watch the entire festival for less than $50.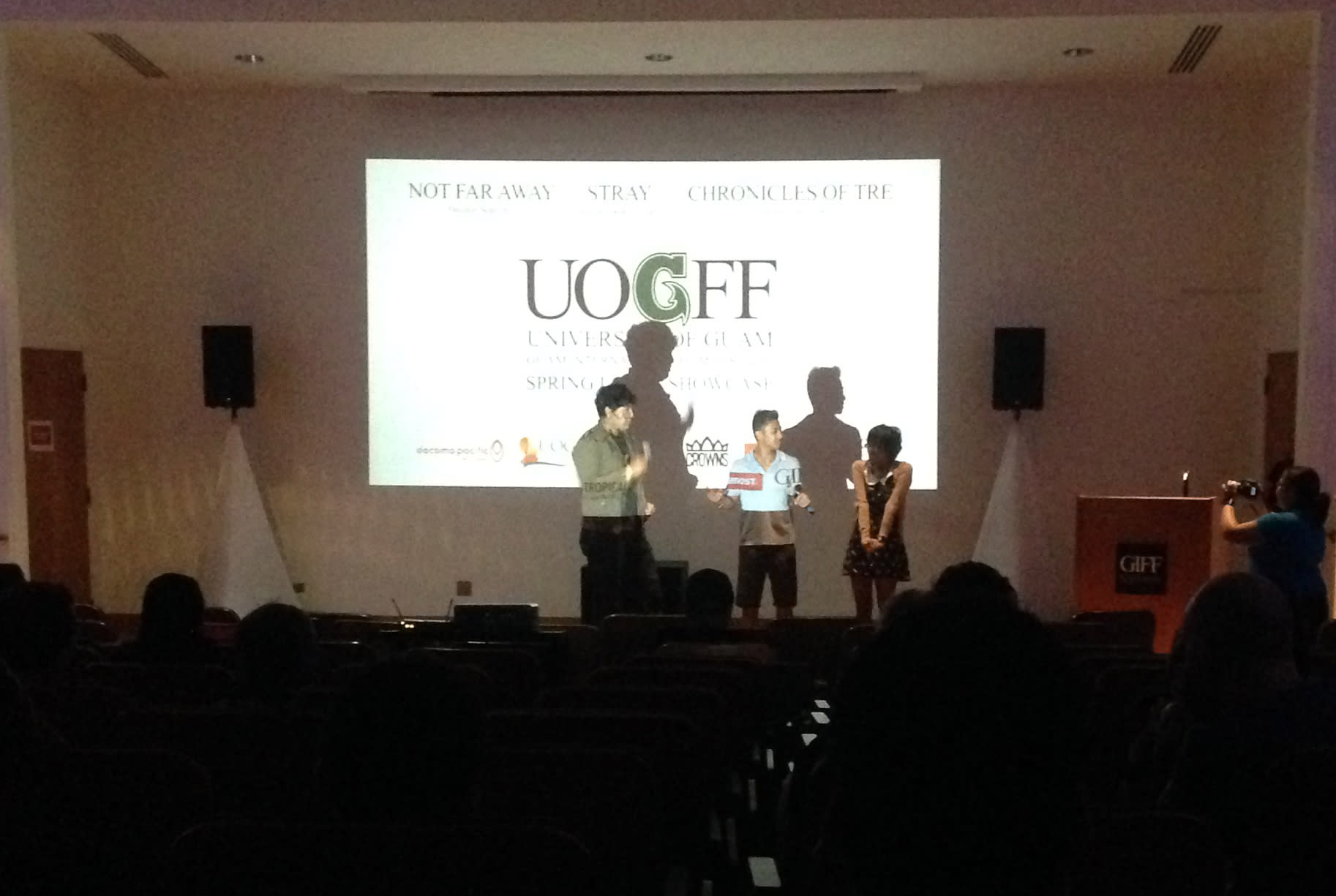 Throughout the day, the lecture hall was filled with applause and laughter. There were films about Guam's sting rays, and the fight against the invasive rhino beetle. Other films were about the game Magic: The Gathering, a mannequin leg, a mafia family, and a post-apocalyptic warrior.
The GIFF website www.guamfilmfestival.org is the most comprehensive source of information about the festival, including information about submitting a film as well as a list of the films that have screened at the festival since 2011. Tickets for the upcoming Guam International Film Festival will go on sale closer to opening night. This year's festival is scheduled to run from September 26 through September 30.