The music scene on Guam is built and refined by local musicians who grew up with music surging through their veins. It's in their very being to perform and also to share a unique part of Guam culture. Every night of the week different bands perform around the island. From jazz to reggae, oldies to top 40, there is a group who will send you into fits of nostalgia, or possibly introduce you to something new.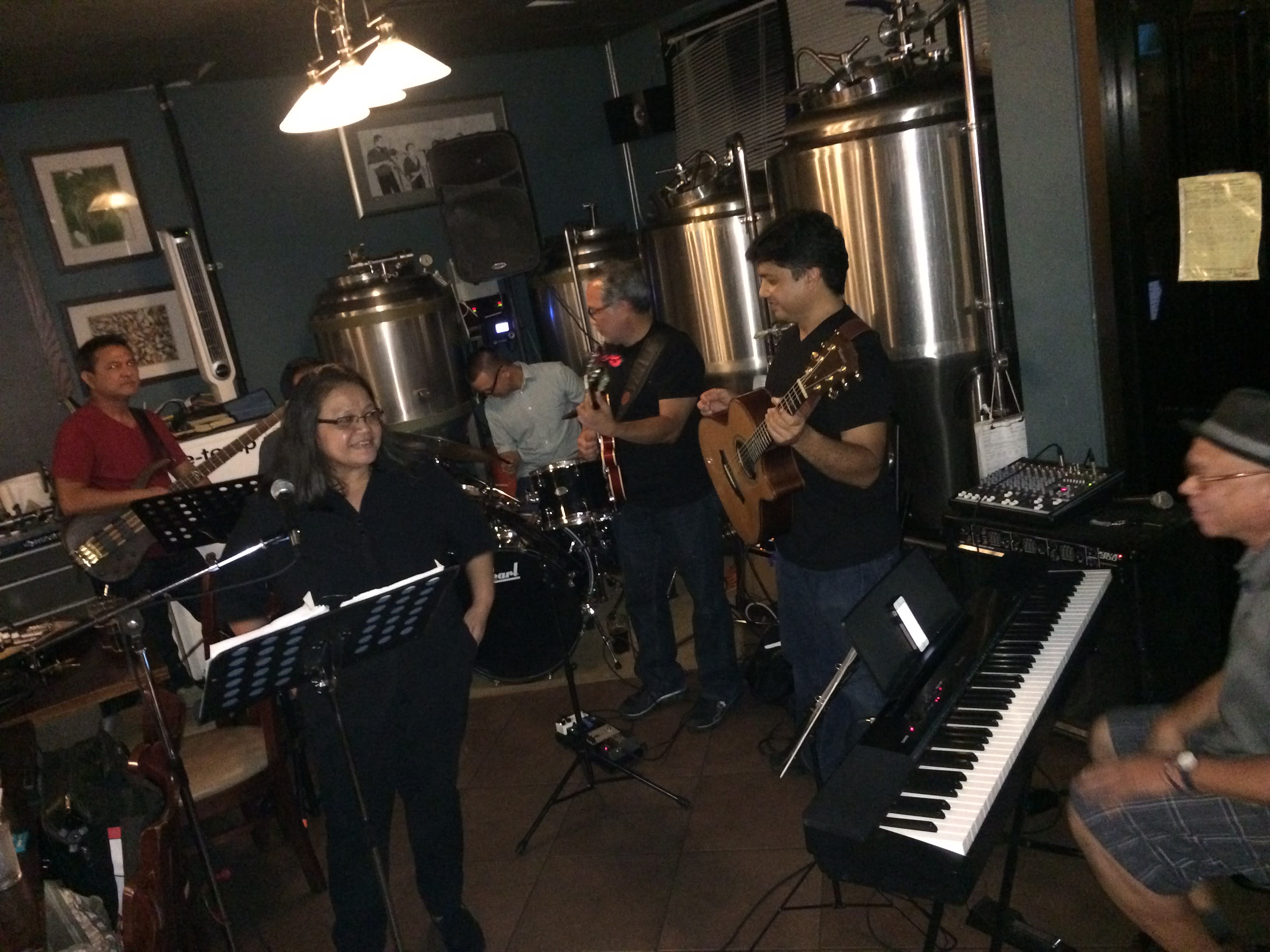 Trade Winds
The Wednesday night air in Hagåtña is usually filled with barbecue smoke and the laughter of a lively barrio. The capitol city is alive in the middle of week, and not just with the chatter from the Paseo de Susana. Across Chamorro Village, the air is chiming with the jazz sounds of Trade Winds at The Mermaid Tavern. There you can get an intimate, front row seat to some of Guam's renowned musicians, like Jazz pianist legend Patrick Palomo, and guitar virtuosos Carlos Bordallo and Dave Duenas. If they aren't playing their distinctive spin on some classic standard, they're playing original music that sets the senses ablaze. Don't worry if you missed them on Wednesday night! They also play on Friday nights! The music starts around 7 p.m. and lasts until 9:30 p.m.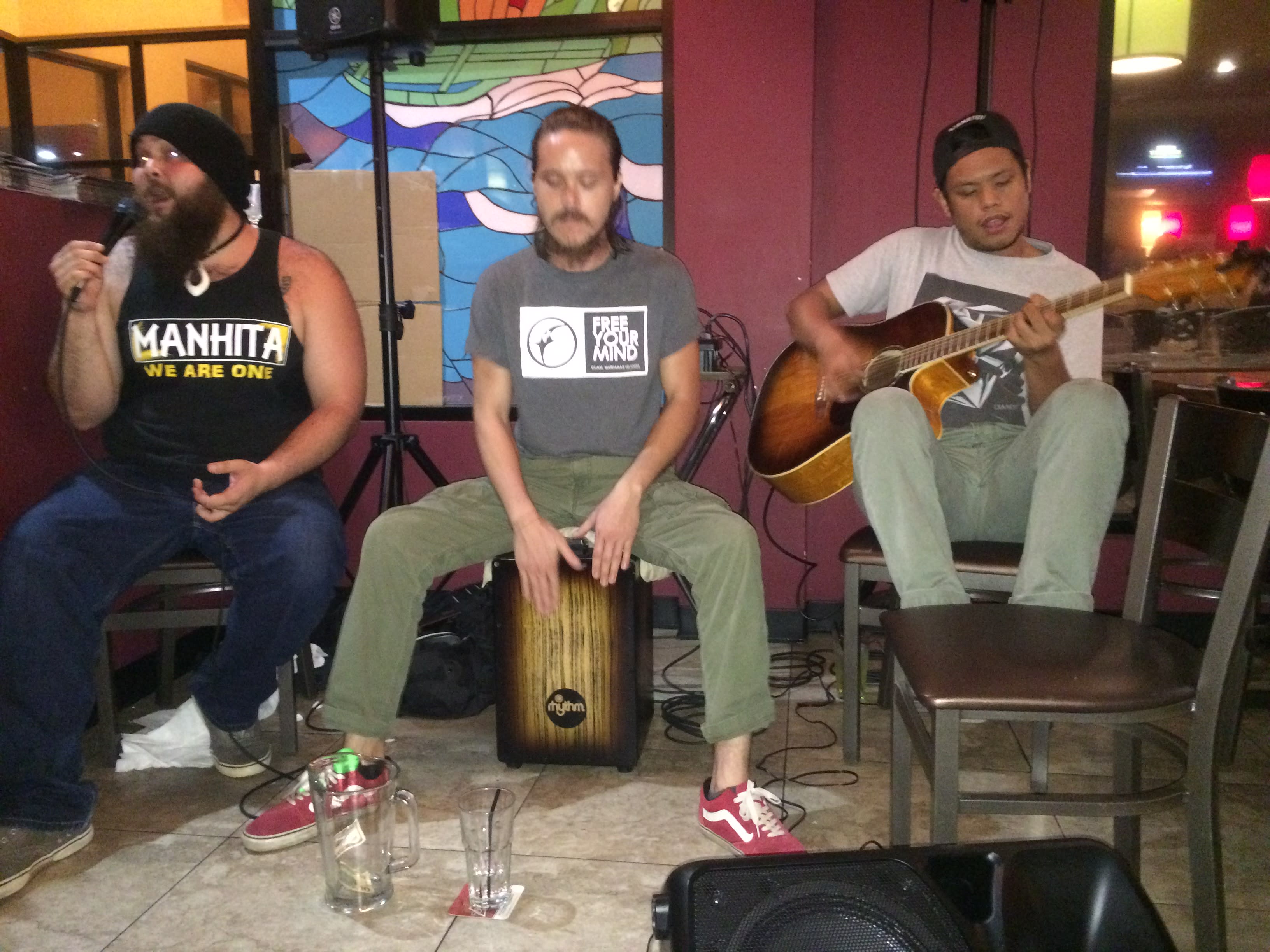 Youthful Elders Acoustic
Let's say you just finished eating dinner, but you still want to listen to some great acoustic music and possibly enjoy a nice cocktail. Instead of closing the tab and changing locations, why not keep your seat at Applebee's and wait for Youthful Elders Acoustic? Matt Sablan, Ty Adawag, and John Brad Drake play an eclectic mix of R&B, Pop, Island-reggae, and Singer/Songwriter hits, which usually get patrons singing along and yelling out requests. With Sablan's raspy falsetto, their purely acoustic sound, and expansive repertoire of soul, good times are never in short supply. Their set starts at 9:30 p.m. to 12:30 a.m. at Applebee's. You can also catch them throughout the week at several other venues: Thursdays at House of Brutus (7 p.m. to 9:30 p.m.), Wednesdays at Guma Tasa in Mangilao (7 p.m. to 9:30 p.m.), and Sundays at Cheers in Tamuning (9:30 p.m. to 12:30 a.m.).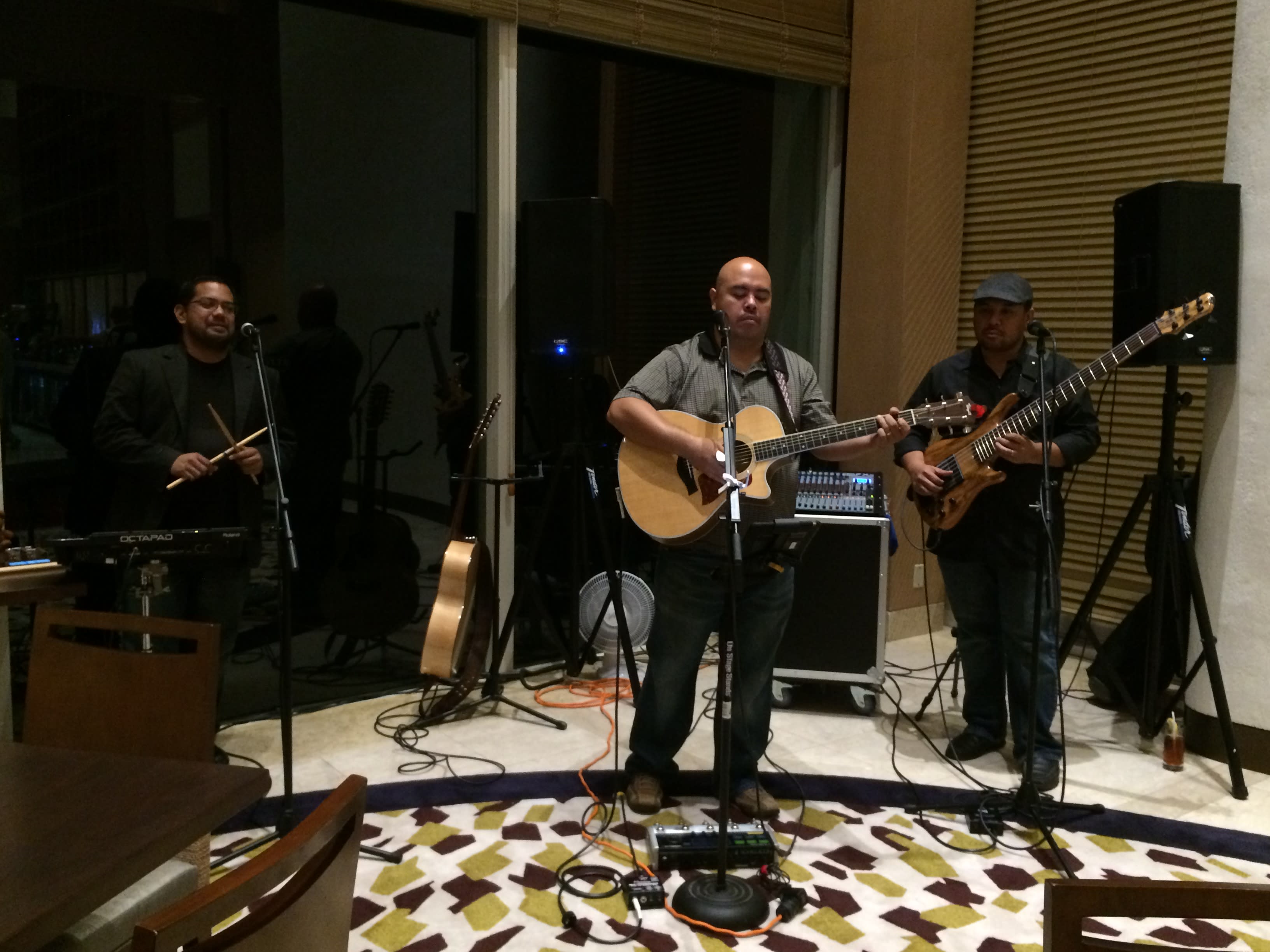 The Rich Society
A trio of some of Guam's premier musicians teamed up for a weekly gig to kick off the week. The Rich Society features Rich Borja, Burt Delgado, and Mike Hartendorp who slyly maneuver their way through a happy hour gig in the lobby of the Lotte Hotel.  The trio takes you on a journey through several genres; from the likes of Billy Joel, The Eagles, The Commodores, and Jason Mraz, to name a few. From 7 p.m. to 9 p.m., smooth vocal harmonies and epic guitar showmanship fill the Lotte Hotel lobby. Every Monday evening, the Rich Society delivers rich, timeless hits just as the sun sets on Tumon Bay. Planning on starting your week a little later? No problem. They are at the same place, same time on Wednesdays and Fridays.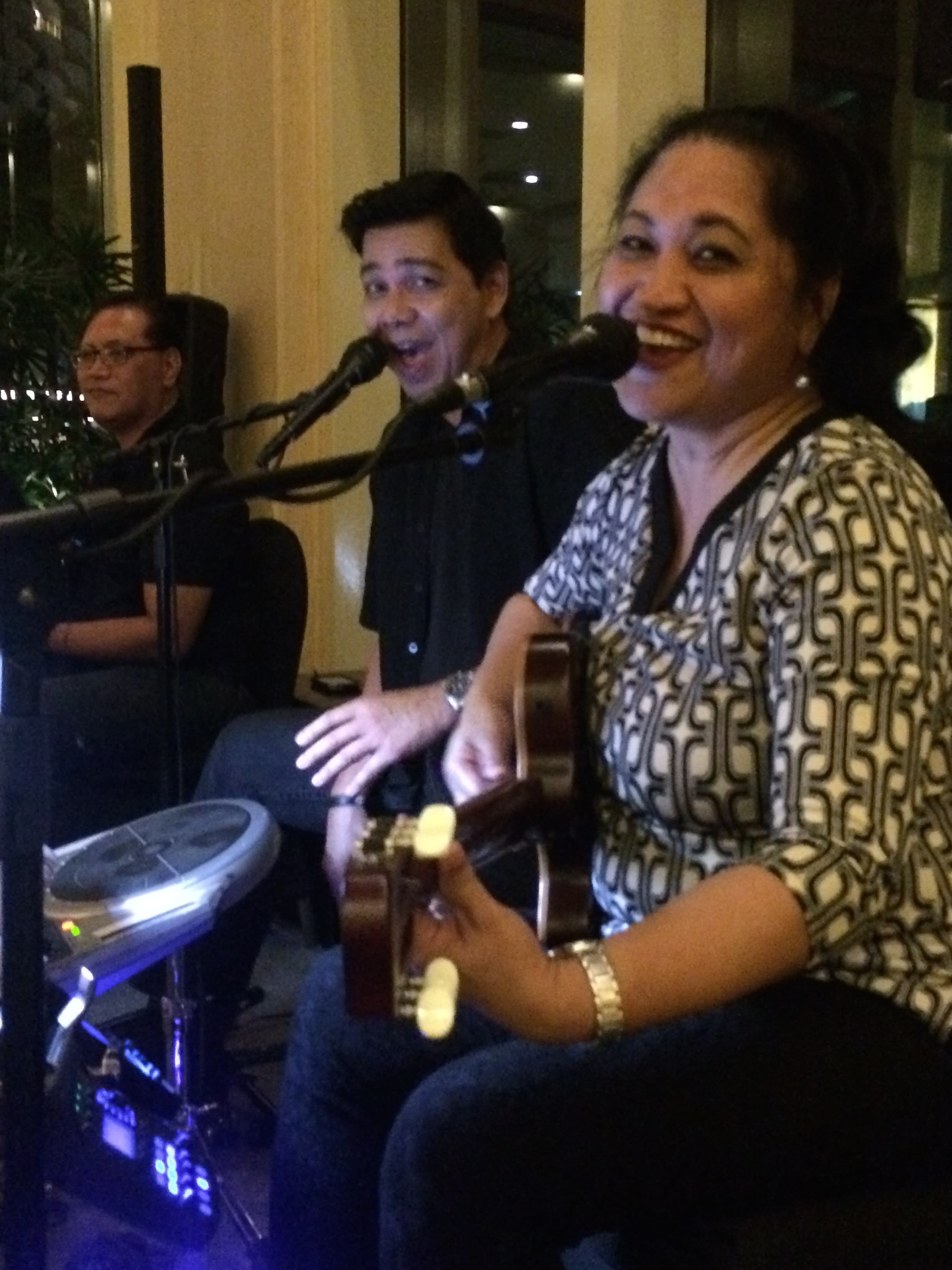 Jesse Bais and Ruby Santos
When you think about dynamic duos, many examples come to mind – Batman and Robin, Jay-Z and Beyoncé, Sherlock Holmes and Dr. Watson, just to name a few. On Guam, we have Jesse Bais and Ruby Santos, who helped pave the way for local pop music. Every night of the week except Thursday, Jesse and Ruby can be heard at the Bambu Bar at the Outrigger Hotel performing their renditions of popular top 40 hits, as well as their original local favorites. With Jesse keeping rhythm and singing tenor melody, and Ruby strumming a smooth acoustic guitar, their sound is incomparable and uniquely "Jesse and Ruby." It doesn't matter what they're performing, these pioneers in local music put a special island feel to every performance. You can catch them from 6 p.m. to 10 p.m.