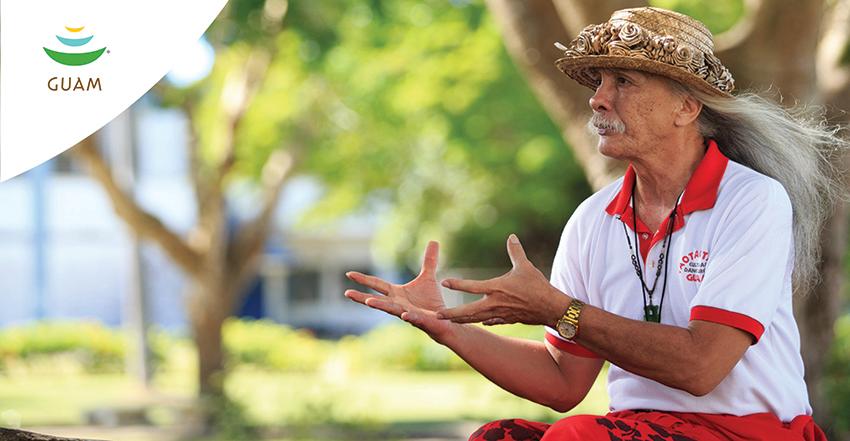 While Chamorro culture and folklore are brought to life through dance and music, local storytellers also pass on legends and lessons that give insight into Chamorro beliefs and humor. This is the essence of the Chamorro art of storytelling.
Storytelling in Guam is an important method of passing on knowledge and preserving history through spoken word and is a tradition that dates back thousands of years. A historical account in 1668 by Jesuit historian Father Franciso Garcia noted that Chamorro people had a love of debate and poetry and held huge feasts where they celebrated by telling their history in spoken, poetic ways. Throughout history, Chamorro storytellers have educated and entertained audiences with captivating tales, skits, and poetry that are often used to convey a life lesson to the listener.
Lanchon Antigo is an annual storytelling event held in the beautiful southern village of Inarajan. During the festival, local storytellers keep oral tradition alive by sharing riveting legends and historical tales as well as intriguing personal stories and wartime experiences. Lanchon Antigo is an opportunity to witness a traditional Chamorro art form that lives on through master storytellers and younger emerging storytellers.
In addition to storytelling, this year's Lanchon Antigo festival will feature demonstrations and workshops in other Chamorro arts such as chanting, dancing, carving, and weaving. Entertainment, concessions and a traditional Chamorro food tasting booth will also be a big part of the festival. The Lanchon Antigo festival will be held at the Gef Pa'go Chamorro Cultural Village in Inarajan on November 14, 2015 from 10AM to 5PM.
To learn about other events happening on Guam, download the free Shop Guam app for your iPhone or Android. The Shop Guam app delivers over 200 special offers on shopping, dining and activities to your mobile phone and includes a calendar feature that's designed to keep you up to date on a slew of events taking place during the Shop Guam Festival, which is happening now through February 15, 2016. Download the Shop Guam mobile app today and enjoy over 200 deals on shopping, dining, and entertainment from over 100 vendors.