In some ways, celebrating Christmas on Guam is quite different from traditional customs and legend. For instance, you might find Santa and his elves relaxing in the shade of a coconut tree on a white-sand beach, wearing shorts and slippers instead of a red suit and boots. Or, you might be surprised to discover Santa delivering gifts from a carabao-drawn cart instead of a sleigh pulled by eight reindeer.
While some Christmas traditions have been adapted for life on a resort island, others, such as Christmas lights and holiday displays, remain unchanged and are greatly anticipated by local families and children every year. If you're visiting Guam during the holiday season, check out these popular annual holiday-themed displays and enjoy an "Island Christmas" experience. Felis Påsgua! Merry Christmas!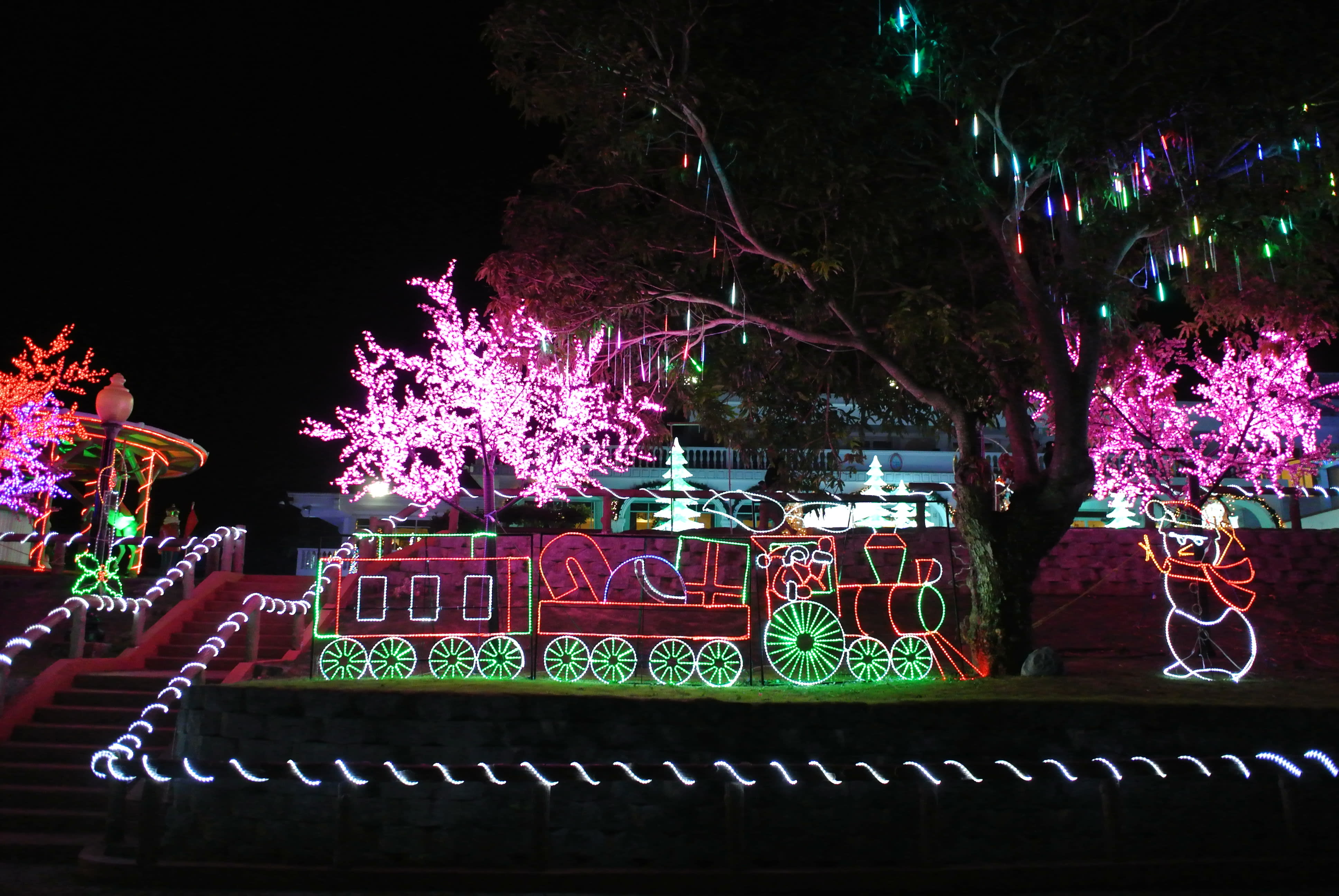 Magof Nochebuena Peace Festival
The 3rd annual Magof Nochebuena (A Happy Good Night) Peace Festival features an array of colorful Christmas light installations displayed throughout the historic gardens of the Government House in Agana Heights. The Peace Festival also features nativity displays and special scenes decorated by the villages on the Mayors Council of Guam Christmas Train. Inside the Government house, Christmas trees that have been decorated by various Guam women's organizations are on display. Admission is free.
Open Nightly: Sunday to Thursday: 6PM to 9PM
Friday and Saturday: 6PM to 10PM
Location: Government House, Agana Heights
Closing Date: January 3, 2016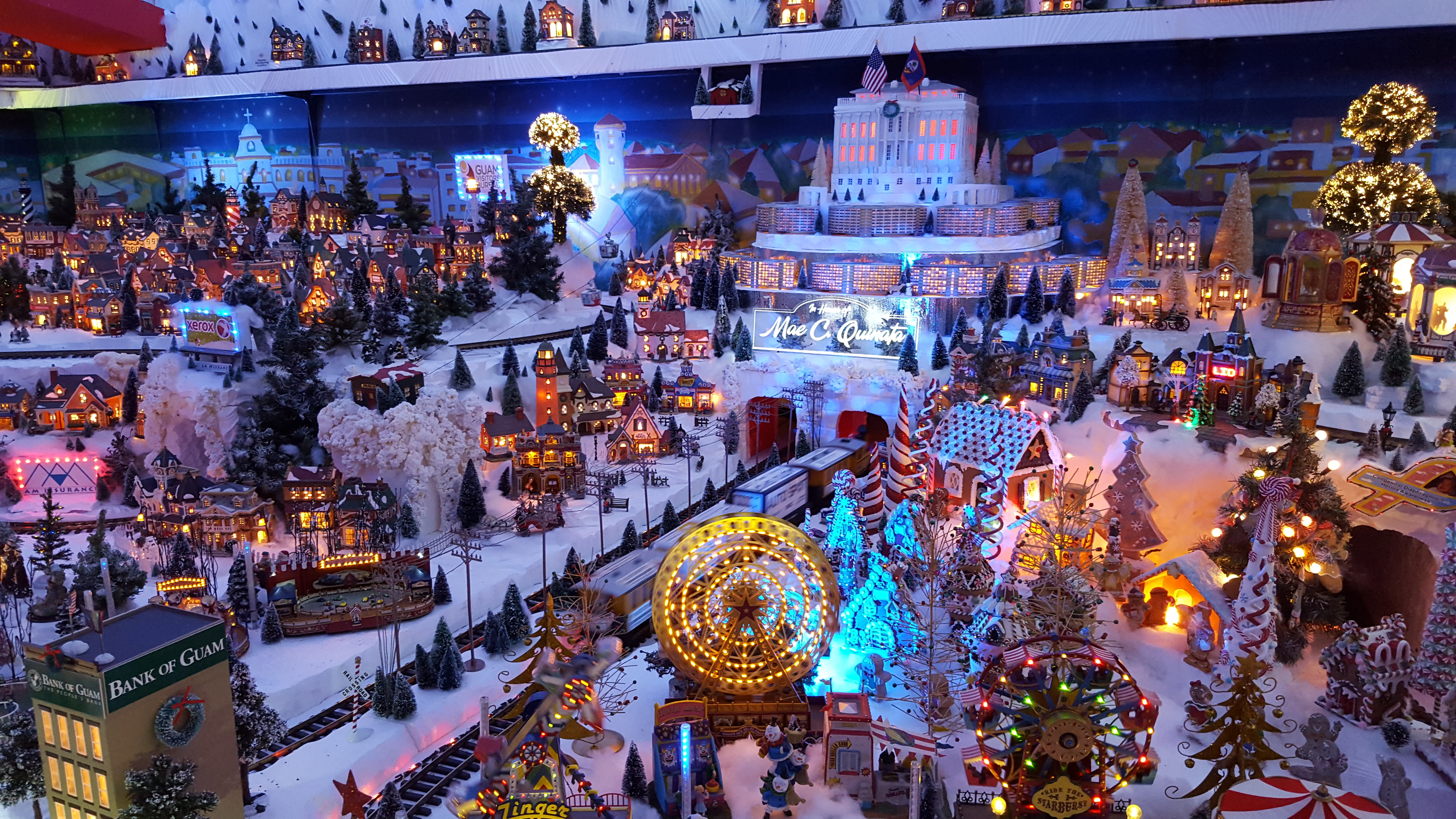 "Christmas in Hagatna" — St. Fidelis Friary Christmas Village 
This charming, intricate Christmas tradition began in the early 1990s with the Quinata family. The family would lovingly assemble a Christmas-themed display in their home and open their doors for other villagers to enjoy. Since then, the Christmas village grew and relocated to the St. Fidelis Capuchin Friary, and has relocated again this year to the Agana Shopping Center. It took a team of volunteers over two months to construct the stunning display that features trains, detailed houses and carnival scenes, miniature figurines, hot-air balloons, twinkling lights, Christmas carols and more. Entrance to the exhibit is free, however, donations are welcome.
Open Nightly: 6PM-9PM
Location: Agana Shopping Center, 2nd Floor
Closing Date: January 10, 2016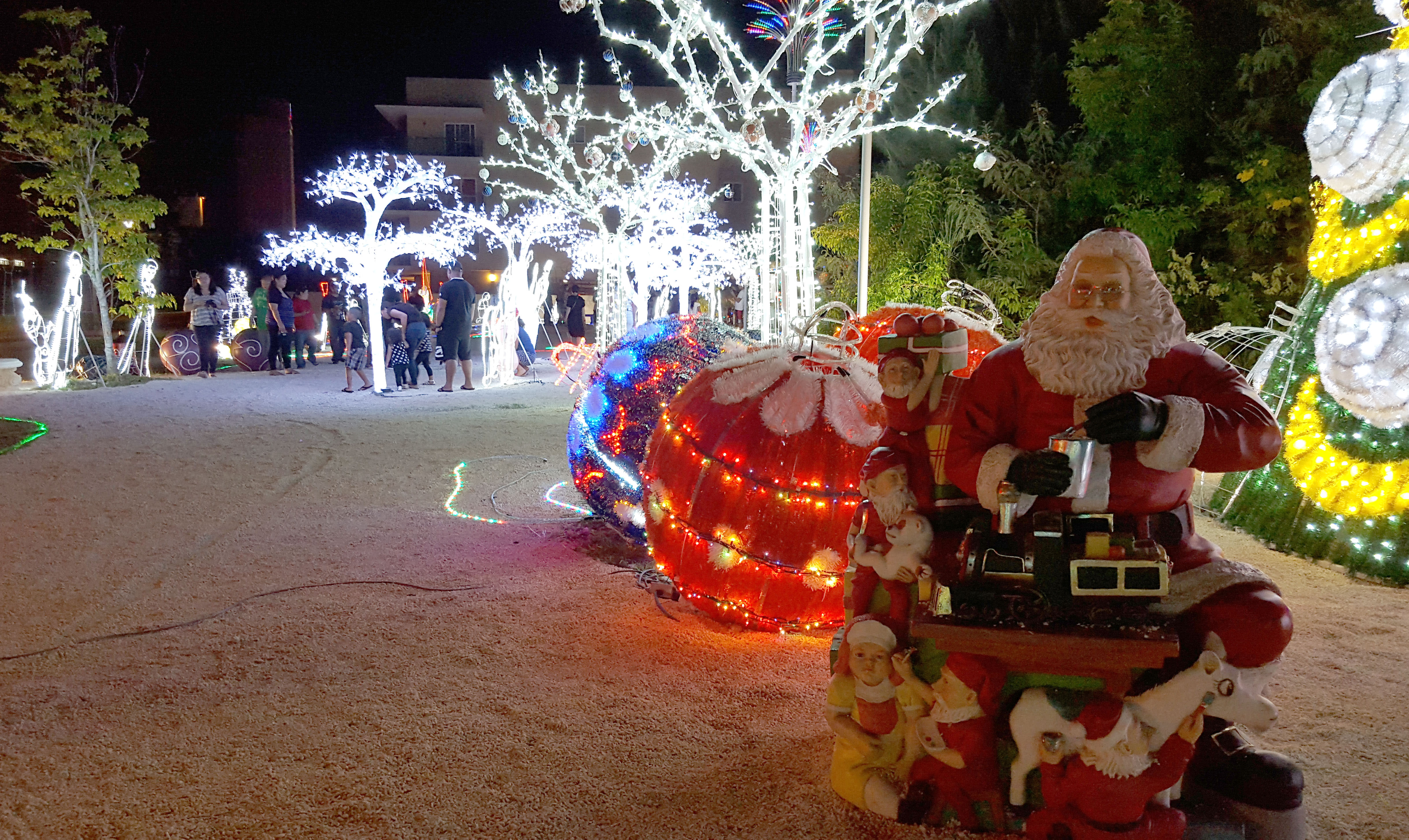 "Christmas on Guam" — Tumon Christmas Village
One of Guam's most popular holiday illuminations is the Guam Visitors Bureau's Tumon Christmas Village. The village traditionally features a variety of grand displays and amusing characters that are entertaining and fun for picture taking. This year's village features a life-size belen (nativity scene), a carabao cart and other cultural elements, a giant 25-foot Christmas tree, and a variety of characters including Darth Vader and Yoda from Star Wars.
Open nightly: 6PM – 12AM
Location: Across Proa Restaurant and GVB in Tumon
Closing Date: January 8, 2016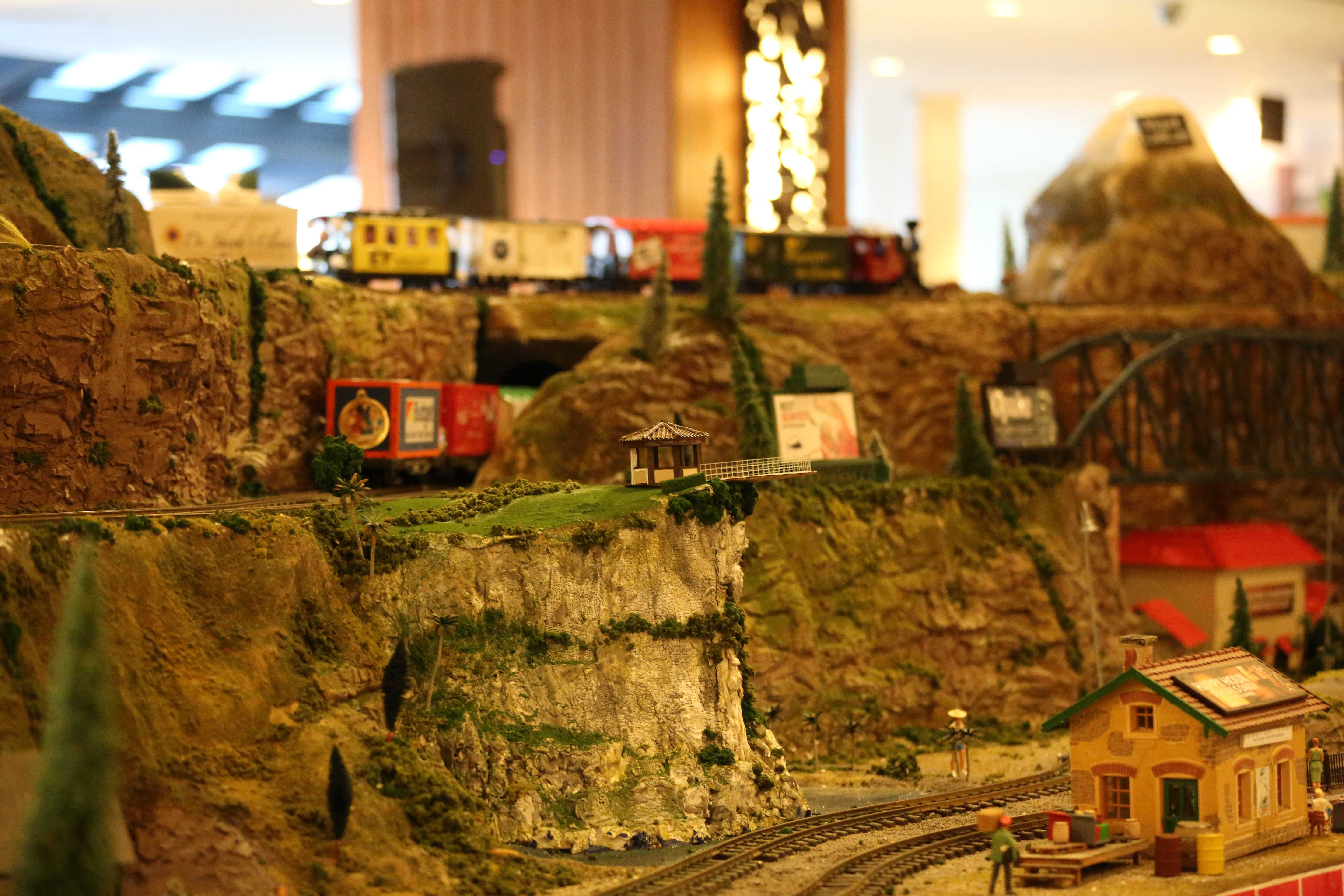 Hilton Holiday Train
Two months of construction and over 30 sponsors brought this 30-year-old tradition to life in the main lobby of the Hilton Guam Resort & Spa. The Hilton Holiday Train features Christmas-themed scenes as well as scale models of iconic Guam points of interest such as the Latte of Freedom, Chamorro Village and Two Lovers Point. Funds raised through sponsorship of the Hilton Holiday Train benefit a different local charity every year; this year's recipient is the Guam Coalition of Sexual Assault and Family Violence.
Open daily: 8AM – 10PM
Location: Hilton Guam Resort & Spa Lobby
Closing Date: Early January 2016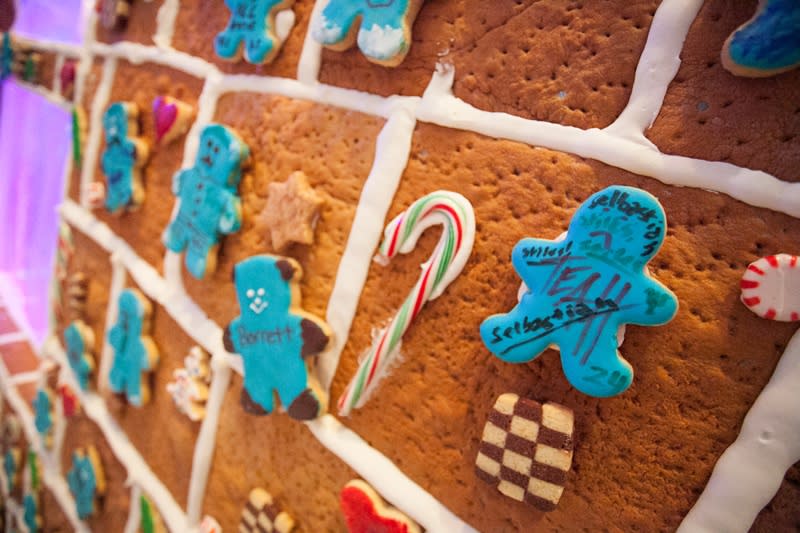 Holiday Gingerbread House
The lobby of the Hyatt Regency Guam is home to the island's largest gingerbread house. The tradition of the "Holiday Gingerbread House" began in 2011 when Hyatt engineers and award-winning Pastry Chef Suharto collaborated to construct the island's largest gingerbread house. The magical house stands 12-feet tall and was constructed with approximately 400 sheets of fresh-baked gingerbread bricks and 800 pounds of royal icing, festively adorned with colorful candies, cookies and sweets. Throughout the holiday season, children visiting the Holiday Gingerbread House can send letters to Santa via Hyatt's special express mailboxes located in the lobby and hotel restaurants.
Open daily: All Day (The public is invited to decorate from 6PM-7PM daily)
Location: Hyatt Regency Guam Lobby
Closing Date: January 5, 2016