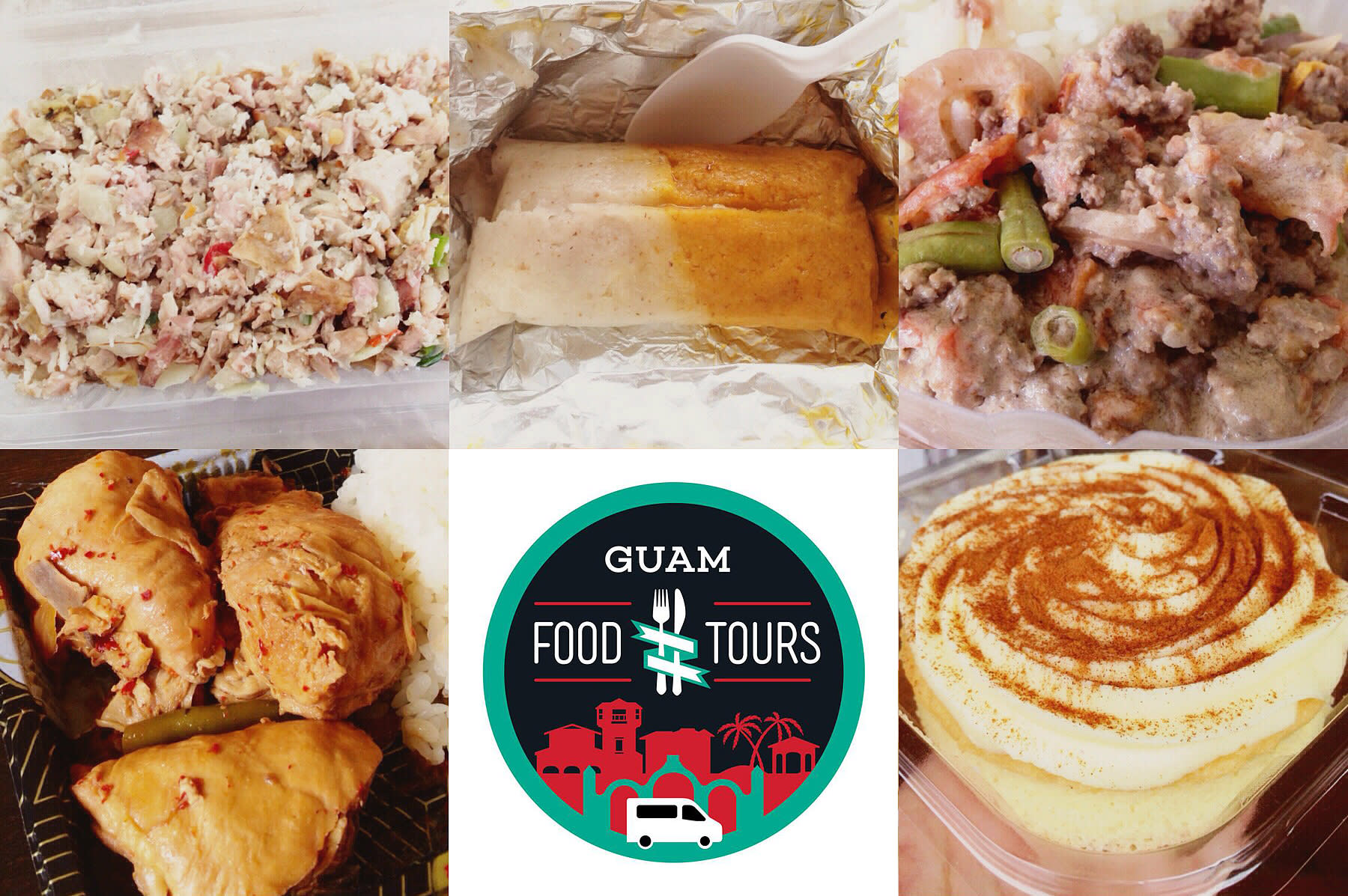 The Golden Latte Awards, presented annually by the Guam Visitors Bureau and the Guam Hotel & Restaurant Association, recognizes individuals, organizations and companies on Guam who have gone beyond expectation to serve visitors and the local community. Golden Latte recipients are recognized as front line ambassadors of the Hafa Adai Spirit. Among the esteemed winners of the 2015 Golden Latte Awards is Guam Food Tours, this year's Most Outstanding Optional Tour.
Guam Food Tours offers curated tours of Guam's best local dishes, an opportunity for guests to get a taste of local flavors and to learn how the history of the region impacted the evolution of its cuisine. Guam Food Tours was created for travelers who wish to venture out of the hotel district and into the villages where real life on Guam happens. Guam Food Tours wants guests to experience Guam the way locals experience Guam, and to eat food locals enjoy eating, prepared by their favorite cooks.
Guam Food Tours' most popular tour is the Fiesta Plate Tour. Inspired by Guam village fiestas, Guam Food Tours designed a tour featuring Guam's best local dishes that are unique to the island, prepared with love by cooks using recipes passed down through generations. The Fiesta Plate Tour will take you through different villages while you eat your way through a 5-course menu, tasting local favorite dishes such as kadun pika and tamales gisu. 
During the Fiesta Plate Tour, Guests visit local food vendors, and eat their dishes in scenic locations in the villages in which they live. The atmosphere is casual and fun. A guide accompanies guests throughout the entire tour to help explain all of the food on the tour.
Of all the elements that make Guam a special destination, the delicious and unique local cuisine is one of the pillars. Local cuisine is a melting pot of bold flavors that have historical and regional influences. The Fiesta Plate tour is an excellent introduction to local cuisine and will satisfy curious palates and hungry appetites.
Guam Food Tours offers a unique Only on Guam experience that combines local flavors, Guam history and sightseeing. To read more about Guam Food Tours, including how to make reservations, visit their website at http://guamfoodtours.com/.