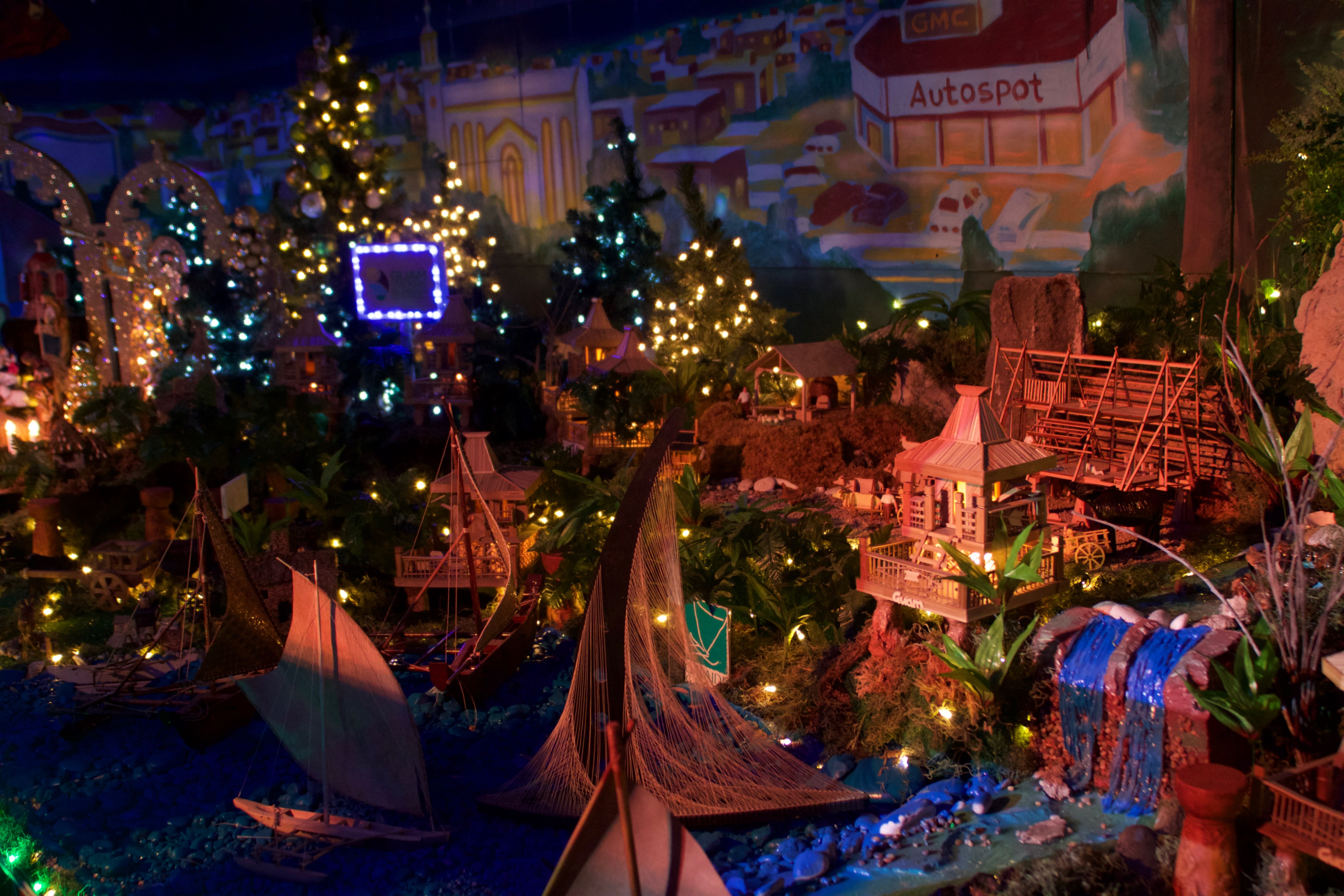 With the holiday fast approaching, there's still time for last-minute additions to your wish list – and if you're looking for the complete Christmas on Guam package, here are a few must-see attractions!
St. Fidelis Friary "Christmas in Hagåtña"
Our first stop has its roots in a family tradition that spanned over 20 years of collecting Christmas items. That tradition has evolved and through the generosity of donors, hard work of volunteers, and a touch of Christmas magic, presents itself as a delightful display put on by the St. Fidelis Friary. The display first began in 2008 at the friary itself, but for the last two years has been hosted at the Agana Shopping Center and is now bigger than ever. Experience "Christmas in Hagåtña," and see the island's capital depicted Christmas-style along with many other whimsical themes on your walk through the enchanted corridor. The display is open from 6pm to 9pm until January 8.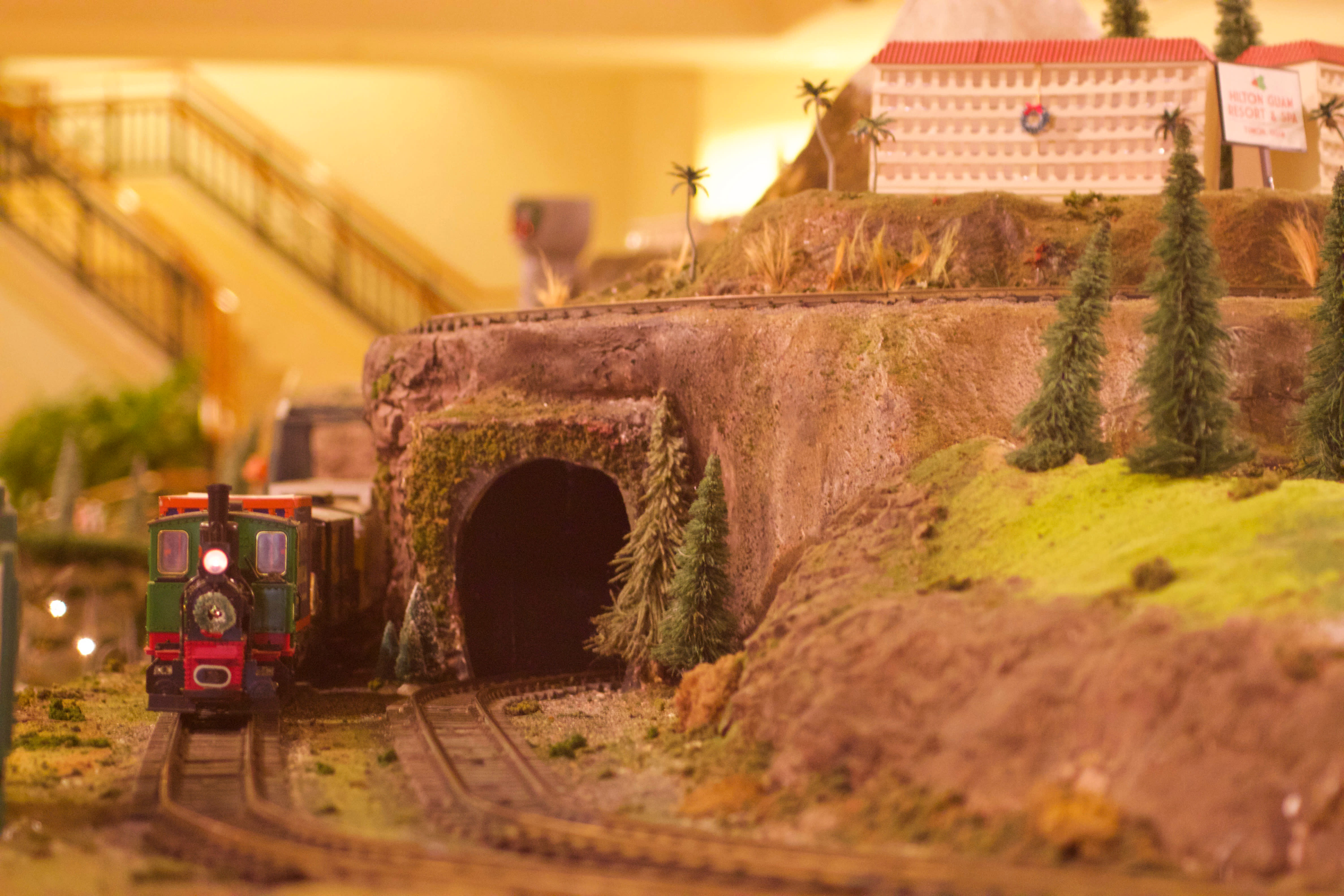 Hilton Guam Resort
Those who have grown up on Guam have likely made visiting Hilton's annual holiday train a part of their Christmas traditions. Visitors can see the trains chugging merrily over a miniature mountainside, beside charming Christmas villages, and under hot air balloons suspended in the air. Located in Hilton's main lobby, guests can also experience live entertainment and performances designed by Hilton to enhance the spirit of the season. Proceeds given to the attraction benefit Special Olympics Guam.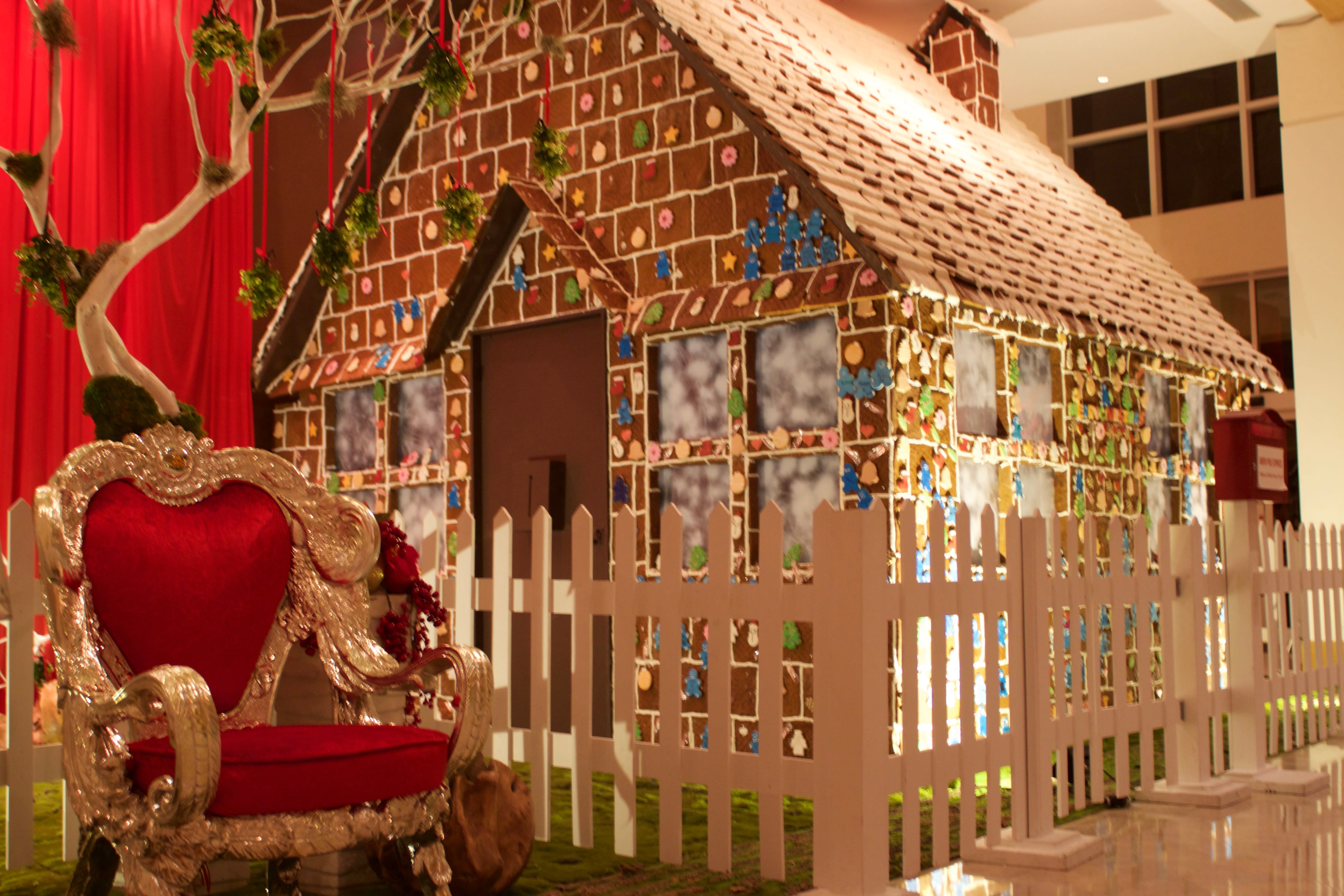 Hyatt Regency Guam
After visiting the train, a short drive down Tumon will bring you to the Hyatt Regency Guam, where those seeking the merry and bright can gaze upon the massive gingerbread house erected in the hotel's lobby. The 12-foot tall attraction was made with approximately 400 sheets of gingerbread bricks, 800 pounds of icing, and 400 eggs. Those who appreciate the attractions can continue to spread holiday cheer by buying gingerbread cookies that are available for purchase at Hyatt's "The Deli" for $5. You can choose to eat them, give them away, or write special messages on and place them on the gingerbread house. All of the proceeds will be donated to the Make-A-Wish Foundation of Guam. 
So if you're here for the holidays, be sure to stop by these attractions and fill your days with the magic of a Christmas on Guam.