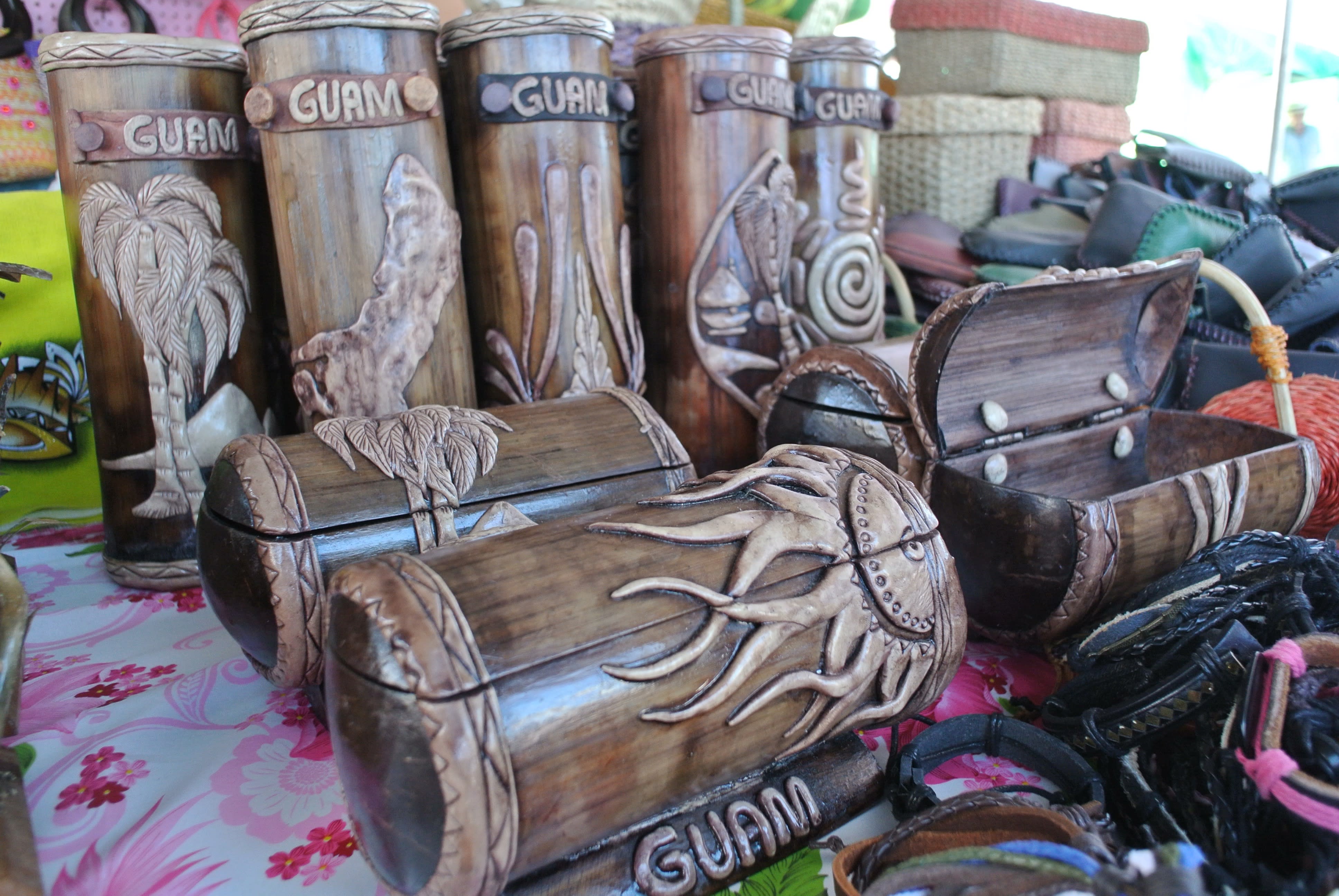 By 6:00 a.m. every Saturday and Sunday morning, more than one hundred vendors have their tables and stands set up at the Farmer's Co-op and Flea Market in the northern village of Dededo, a short drive north from Tumon Bay. The new location is a clean and organized open-air market where locals and tourists can buy fresh produce, hot foods, refreshing fruit juices, and a variety of merchandise.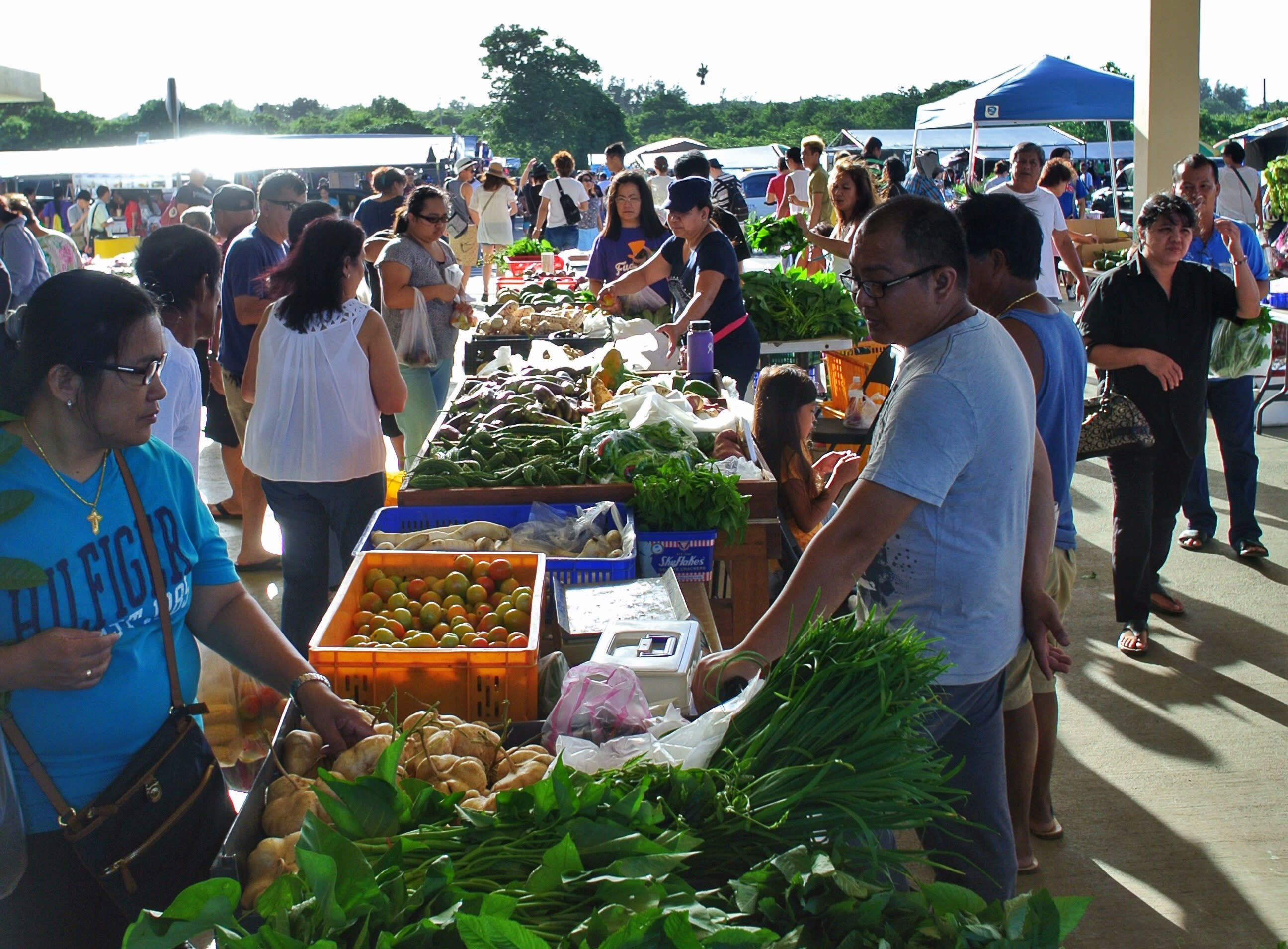 Local Fruits and Vegetables
Local produce is sold under the main pavilion, and vegetable stands are often represented by the farmers who grew and harvested them. This is a great opportunity to try fresh local fruits such as banana, papaya, mango, melon, star fruit, and more. You'll also find many types of fresh organic vegetables, herbs, plants, and flowers. Nearby the main pavilion, aquaponic farmers sell live tilapia fish.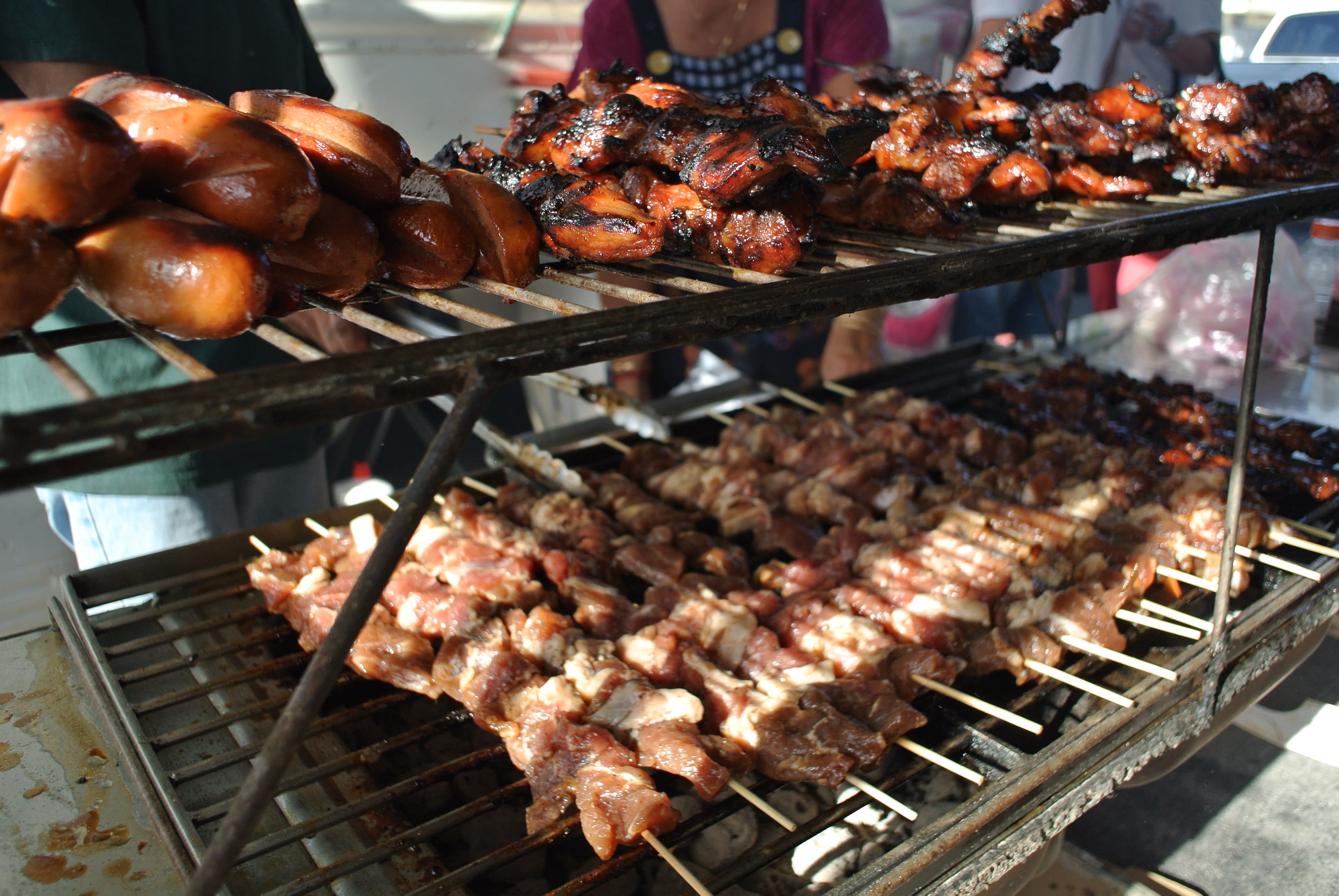 Great Breakfast Options
The flea market is one of the best places on island to enjoy a hearty breakfast for just a few dollars. The inviting aromas of soups, snacks, and barbecue permeate throughout the market, enticing you to make your way to vendors that sell savory Filipino snacks and dishes. You'll find popular dishes such as arroz caldo, a rice and chicken porridge flavored with ginger and garlic; turon, a sweet, caramelized banana egg roll also known as banana lumpia; and barbecue chicken and pork skewers served hot off the grill.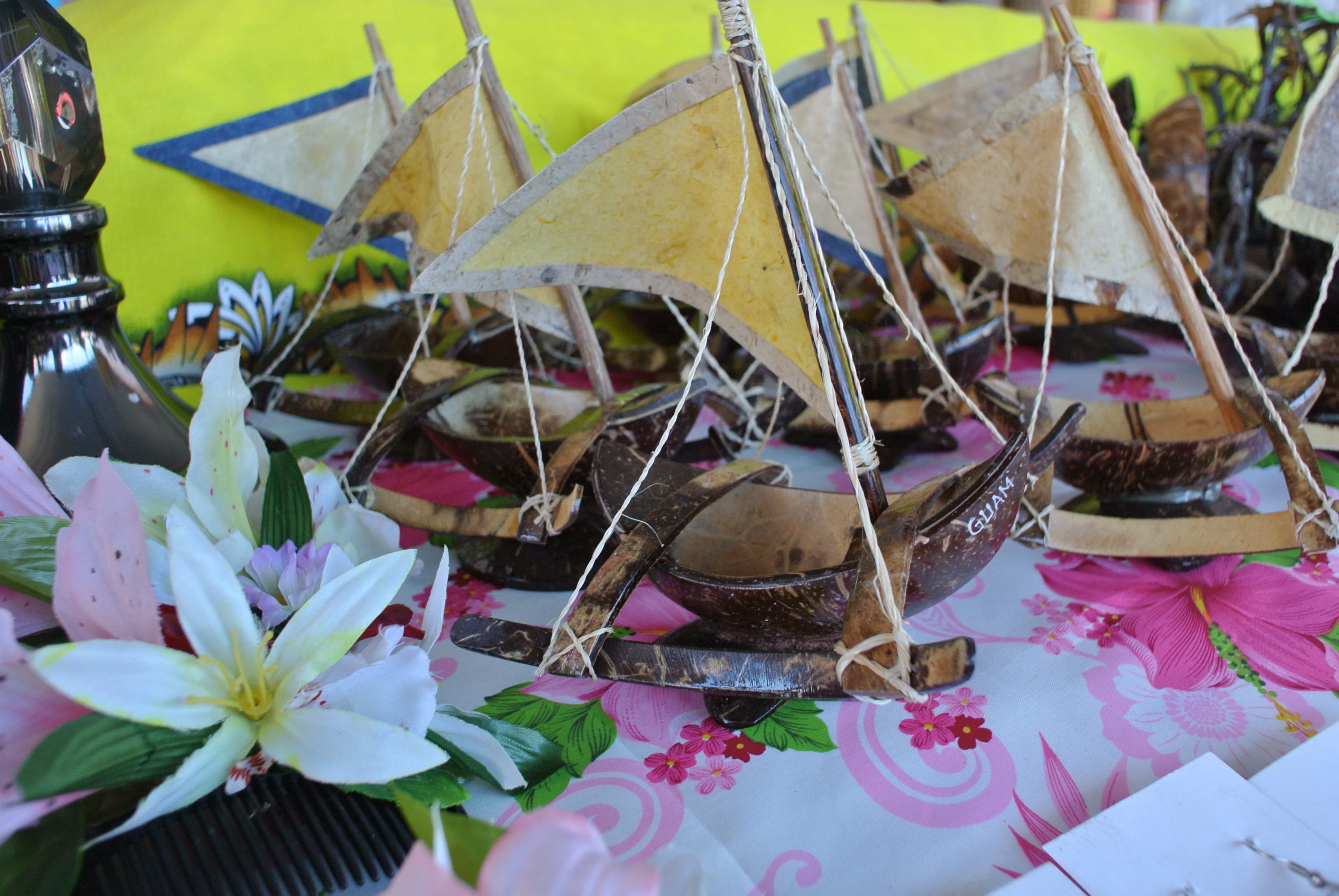 Guam Gifts and Souvenirs
The flea market is also a great place to pick up gifts and souvenirs. From clothing such as t-shirts and dresses, to accessories including shoes, handbags, and hair ornaments, you'll find a variety of merchandise at the market. Vendors also sell an array of Guam souvenirs and gifts such as handmade soaps, keychains, wooden carvings, handbags and more. 
Shuttle Service and Tour Options
The Farmer's Co-op and Flea Market is a short drive north from Tumon. Shuttle service runs between most hotels and the flea market every weekend beginning at 6:00 a.m. and costs $7.00 round trip per person (children under 6 years old are free).  Private transportation and guided tours to the flea market are also available for $25 per person ($20 ages 2-11) and can be arranged through your hotel or at any Lam Lam Tours ticket stand with locations at the airport, GPO, Micronesia Mall, K-Mart and T-Galleria.