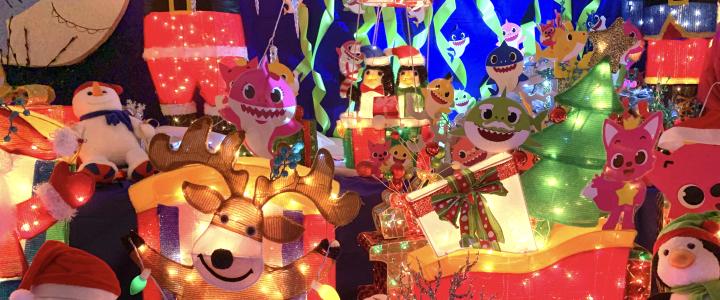 Having a hard time figuring out how to wrap those shoes you bought for your dad? Want to save money by not buying wrapping paper this holiday season? From using newspapers to using clothes, here are four creative ways to wrap your gifts this Christmas!


1. Newspaper
Materials:
- Newspaper
- Ribbon
For this method, take a page (or two) out of any old newspapers you might have laying around the house. Tape the pages together and lay out your gift facedown on top of the newspaper. Cut the newspaper to size and begin wrapping! After wrapping the sides of your gift, you can leave it as is or add any additional decorative elements, like a red ribbon or gift tag.
2. Brown Paper
Materials:
- Brown Paper bag
- Ribbon
- Gift tag
To wrap your gift this way, you will need a brown paper bag - one from a grocery store would work! Tear open the bottom of the paper bag so that it lays flat on your work surface. Lay out your gift facedown on top of the paper bag and measure it out to size. After that, begin wrapping how you would normally do it! Again, you have the option of leaving it as is, or adding ribbons, gift tags, stickers, and more. Get creative!
3. Newspaper

Materials:
- Button-up shirt
If you happen to also be giving a shirt as a present, why not wrap another gift in it? This method is inspired by the Japanese art of fabric wrapping known as Furoshiki and involves no cutting, so the shirt doubles as wrapping and a gift! Start off by taking your button-up shirt and opening it up. Lay down your gift inside and close the buttons over the gift. Flip the shirt with the gift inside so that you are seeing the back portion. Fold the bottom part of the shirt over followed by the collared portion of the shirt. After that, fold over the sleeved sides. Twist the sleeves towards the front of the gift, similarly to how you wrap a ribbon. Using the sleeves, knot it so that the sleeves form a sort-of "bow" and voila! You have a no-waste wrapped gift!
4. Reusable (Gift) Bag
Materials:
- Reusable bag, tote bag, etc.
- Tissue paper
Wrapping gifts can be a bit of a struggle. So for those who find gift wrapping a challenge, here is an alternative that you can use that is easy and stress-free! All you need is a reusable bag (or any kind of reusable tote bag). Place any gifts you have into the bag and once you're satisfied, use tissue paper to cover up the gifts! You can also attach gift tags or ribbons to the handles of the reusable gift bag. Simple as that! We love sustainable alternatives!

Click here to watch the full video!