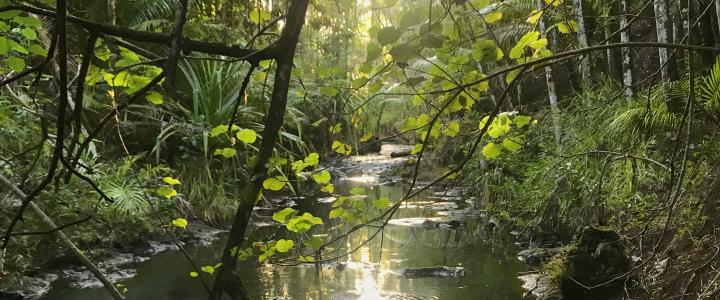 Guam is such a beautiful place with gorgeous waters and nature spots overflowing with greenery. Are you in need of a way to see it all? Well you're in luck! This week, round up friends and family to take part in our scavenger hunt. We've curated a list of 15 places and things you absolutely have to see and do around the island. Can you cross them all off your list?
Snap a photo at all the places you get to and make sure to use #instaGuam so we can see where you've been. Happy hunting!
Puntan Dos Amantes (Two Lover's Point)
Whether you're single or in a relationship, visit this landmark and learn about the local legend of the two lovers.
 
Chamorro Village
On Wednesday, check out Chamorro Village for the good food, live dance performances, and carabao rides.
 
Guam Museum permanent exhibit
The exhibit showcases a detailed history of Guam through different eras. There's so much to learn!
 
Grab a pickled snack from your favorite Mom and Pop store
Everyone has their go-to Mom and Pop store. Stop by and pick up a snack for the ride. There are so many places to get to!
 
Latte of Freedom
Visit the Latte of Freedom behind the Governor's Complex in Adelup for an amazing view.
 
See the barracuda at Fish Eye
If you've swam at Fish Eye before, you may have seen the barracuda. Be careful and watch out for it!
 
Buy food from your favorite food truck
Food trucks are all the rage now! With a wide variety to choose from, find your favorite and take a picture before you dig in!
 
Take a picture with a mural
Guam has many murals around the island now (mainly in Agana and Tamuning). This is a great chance to see the local art scene.


 
Walk the Tumon strip
Pop in and out of stores and restaurants with your friends. If you're into the night life, this is the perfect place to be on the weekends.
 
Get ice cream at Ipan Mobil
Ipan Mobil is Guam-famous for their ice cream. It's a delicious treat when you're visiting the hot beaches down south.
 
Visit Fort Soledad lookout in Umatac
You can see all of Umatac Bay from the lookout and learn about why the fort was originally built.
 
Merizo Pier
Jump off the dock and swim in the beautiful water. It's a great pit stop when you're touring down south.
 
Priest Pools
This one may be a little harder to find, but the pools are definitely a must-see. Take a dip in the calming fresh water and get a picture-perfect photo for your Instagram.
 
Get bread from Hotnu Bakery in Inarajan
Fresh bread made in a hotnu, what more could you ask for?
 
Jump off Turtle Cove in Yona
We're ending this adventure with a splash!