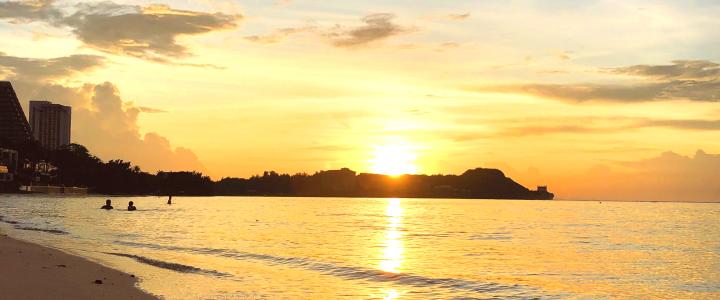 Happy New Year! It's 2020 now, which means yet another set of resolutions. Depending on the individual, it also means another year of struggling not to break that resolution. Did you find yourself constantly breaking that diet? Promised yourself last year to work out more but only picked up a pair of dumbbells three times throughout 2019? We've all been there. Here are a few ways to keep that healthy grind going while staying true to your new year's resolution!
1. Jogging with a view!
Sometimes gym memberships can be a bit out of budget, especially if all you want is just to get a bit of cardio in. Instead of confining yourself to a treadmill, take a run or jog through Tumon! Listed as a popular outdoor running spot on island, you can run alongside Pale San Vitores Road passing by The Plaza and many restaurants. Another option is jogging beachside! With several opportunities to catch Guam's amazing sunsets, you'll be sure to want to keep up this healthy habit.
2. Trade in Fast Food for Healthier Options!
As we may know, Guam offers many drive-through dining options from Wendy's to Jollibee. Plus, everyone enjoys a good fiesta on special occasions. On a day to day basis, it is definitely easier to stop by a fast food restaurant to grab a quick burger and fries. However, we do often forget that there are healthier options worth the extra bit of money.
Dieting has definitely gained traction and popularity these days, so why not switch that McDonald's visit for a lunch provided by Simply Food in Tamuning or Agana Heights. Both establishments provide vegetarian and vegan options that are good for you and your tummy!
Prefer a more fruity snack as a quick pick-me-up? Try out Mighty Purple Cafe's acai bowls located in Guam's capital of Hagåtna! These healthier food options are sure to help you maintain your resolution!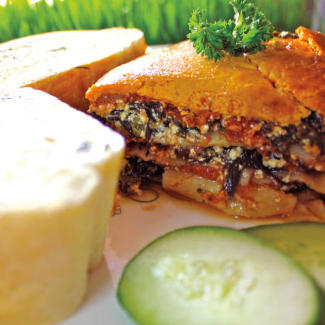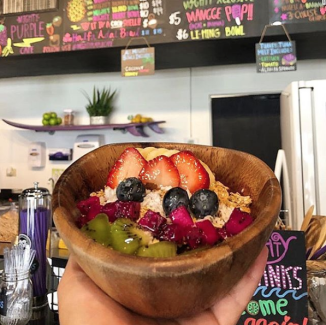 Simply Food: http://www.simplyfoodguam.com/
Heavenly Veggies: http://heavenlyveggies.com/
Mighty Purple Cafe: https://www.mightypurplecafe.com/
3. Go Hiking
Lace up those hiking shoes, throw on that cap and head to the great outdoors! We live on a tropical island that fortunately provides us with scenic terrains to explore. Take a trip down south and tackle Mount Lam Lam in Umatac or take a dip after hiking to Priest's Pools in Merizo. Visit the Hiking section under "Things to Do: Adventures" page on our website to learn about the Guam Boonie Stompers and their meeting times for boonie stomping!

Click here to visit Guam Boonie Stompers: https://www.visitguam.com/things-to-do/adventures/hiking/