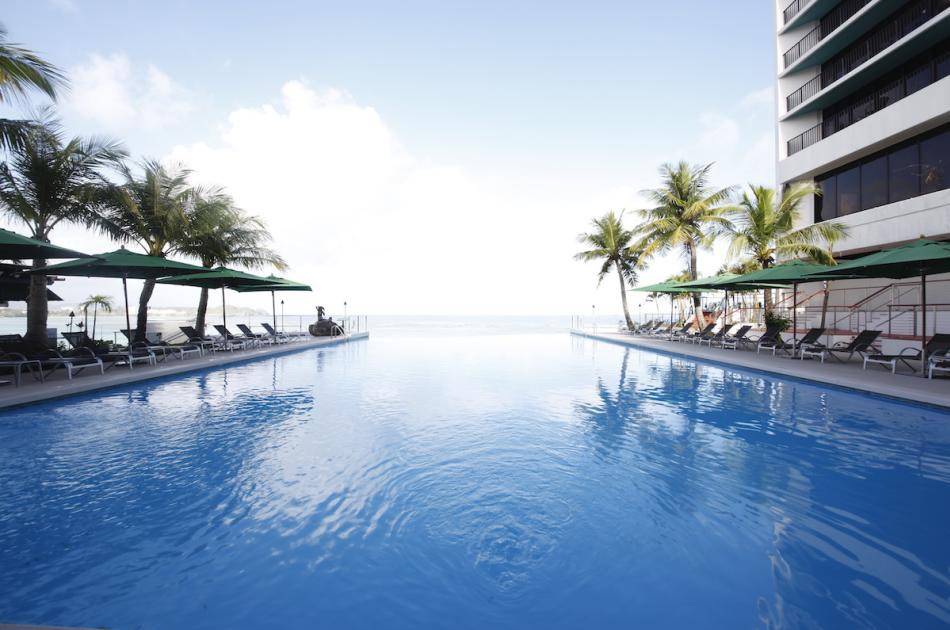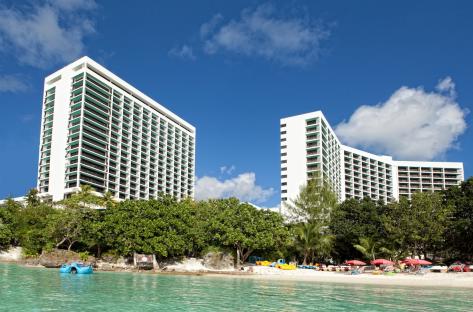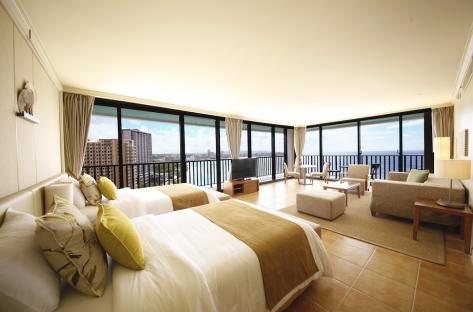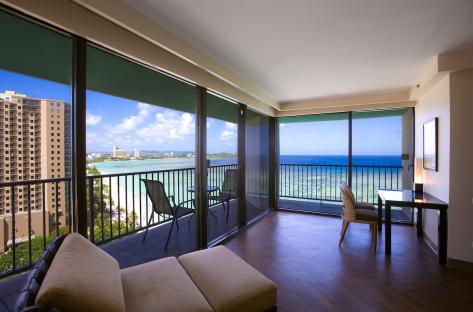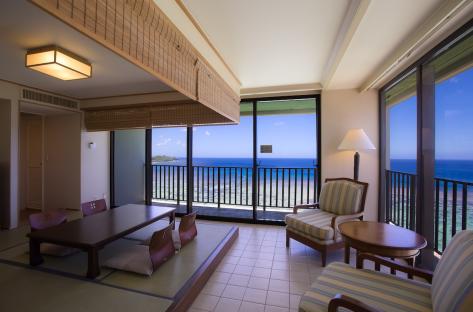 about

Guam Reef Hotel

Guam Reef Hotel is a beachfront hotel, located in the center of Tumon, within walking distance to shops and restaurants. We provide warm hospitality and relaxation to our guests.

Guam Reef Hotel offers hospitality and a hearty, high-quality entertainment space.
Located 10 minutes away, in the center of shopping and entertainment drive from Guam International Airport, and within walking distance of all.

The beachfront hotel can enjoy the emerald green sea and white sandy beach spreads out in front of the beauty and fun.

In the attentive service of friendly staff, sincerely welcomes all customers.

The hotel full of atmosphere of a southern country, enjoy to your heart's content the Island Resort stay fulfilling.
General

Number of Guest Rooms:

426

Number of ADA Accessible Guest Rooms:

3

Number of Connecting Guest Rooms:

48

Suites Available:

1-Bedroom Units:

2-bedroom Units:

Complimentary Membership for Guests:

Efficiency:

Long Term Accommodations:

Military Discount:

Oceanfront:

Resort:

Suites:

Travel Agency Commission:

In-Room

Air Conditioning:

Cable:

Color TV:

Daily Newspaper:

Free Newspapers:

Hair Dryer:

High Speed Wireless Internet:

Iron & Ironing Board:

Kettle:

Refrigerator:

Room Safe:

Rooms with Private Bath:

Safe:

Telephones:

Television:

On-Site

Airport Shuttle:

Barbeque:

Childrens Programs:

Coffee Shop:

Concierge Desk:

Entertainment:

Exercise/Fitness Facilities:

Free Parking:

Full Bar/Lounge:

Gift Shop:

Handicapped Facilities:

Happy Hour:

Hotel Bar:

Internet - Free:

Internet - Wireless:

Intracoastal/Waterfront:

Jacuzzi:

Laundry Facilities:

Laundry Service/Drycleaning:

Lounge/Bar/Restaurant:

Meeting Facilities on Site:

Outdoor Dining:

Outdoor Event Venues:

Outdoor Pool:

Pool:

Restaurant:

Restaurant on Site:

Restrooms:

Shuttle Service - Airport:

Swimming Pool:

Washer/Dryer:

Watersport/Beach Gear Rentals on Site:

Wireless Internet:

Description

Guam leaf and olive spa hotel Twin Towers, which boasts a low application of location excellent at stand facing the Centre Hotel Road Tumon Bay in Guam. The guest service 24 hours by Japanese staff, and for your continued stay Nakano contact us. Installing a water dispenser very popular to our customers in the Beach Tower Suite and Infinity Tower all rooms, you can enjoy a resort experience of the best co-Dolly-line room, 24-hour shop, etc., and hotel security.

Floorplan File

Floorplan File

Largest Room

242

Total Sq. Ft.

242

Reception Capacity

160

Theatre Capacity

300

Banquet Capacity

160

Number of Rooms

4

Classroom Capacity

300

Sleeping Rooms

421

Bay View

Total Sq. Ft.:

2723

Theater Capacity:

160

Classroom Capacity:

80

Banquet Capacity:

120

Pool Side Banquet

Total Sq. Ft.:

3940

Banquet Capacity:

80

Sky Room

Total Sq. Ft.:

1173

Theater Capacity:

60

Classroom Capacity:

50

Banquet Capacity:

50

Infinity Beach Club

Pandanus Pavilion

Total Sq. Ft.:

2658

Theater Capacity:

300

Classroom Capacity:

120

Banquet Capacity:

150