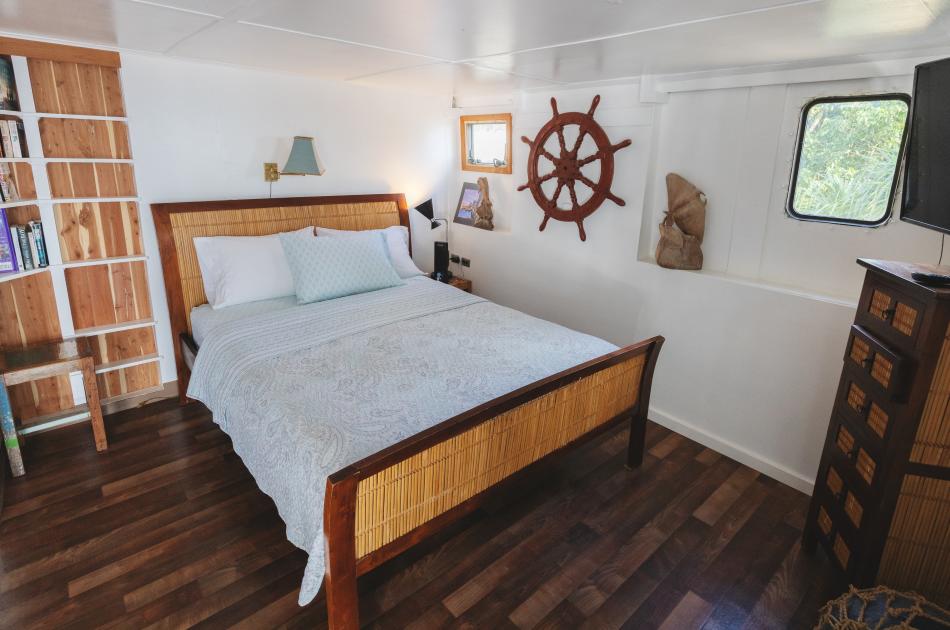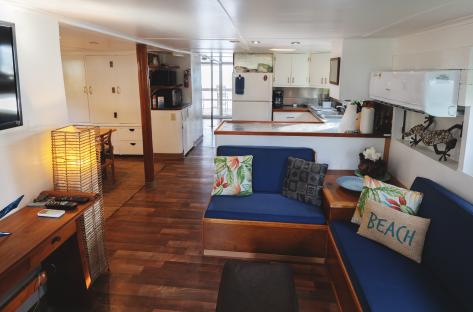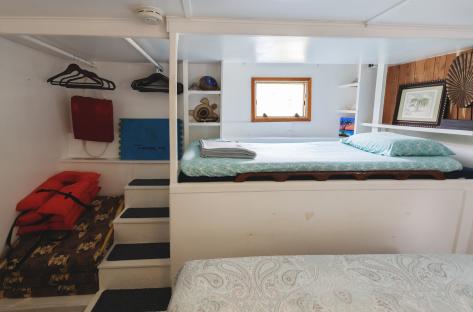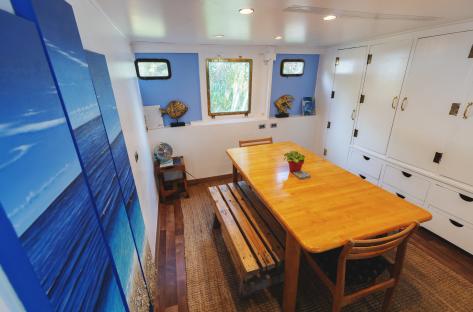 about

Queen Malesso Houseboat

The Queen Malesso is an oceanfront two-bedroom houseboat. She was originally a 49-passenger glassbottom
transfer vessel for Cocos island resort. After sinking in 1976 during Typhoon Pamela, she was
converted into a houseboat and eventually anchored on land.
Queen Malesso is located in the charming village of Merizo. The rental includes the use of water equipment
such as kayaks and a paddle board. There is a full-sized kitchen and a BBQ pit to accommodate your needs
as well as free wifi. Stay with us and experience the royal treatment!