RIHGA Royal Laguna Guam Resort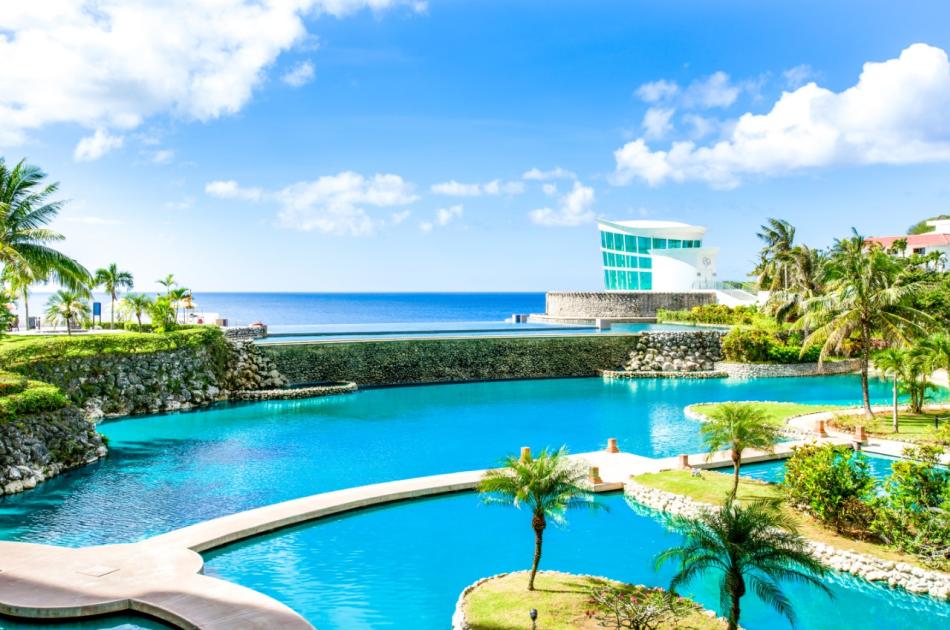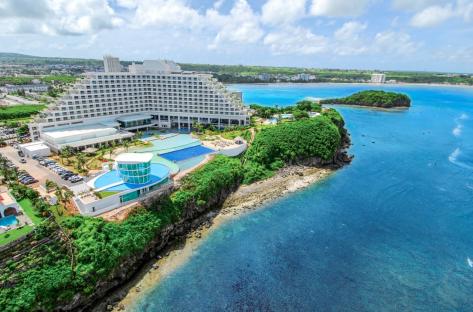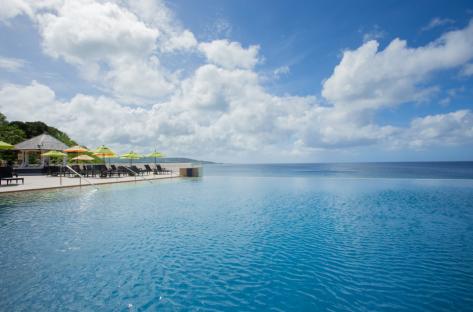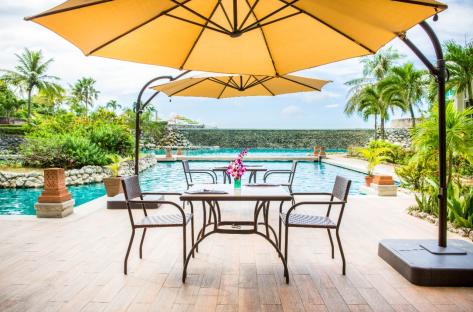 about

RIHGA Royal Laguna Guam Resort

A relaxing tropical setting with picturesque views of Hagatna Bay and the Pacific Ocean, the RIHGA Royal Laguna Guam Resort is Guam's only resort nestled away in a quaint and exclusive area of the island.

Within close proximity to Guam Premier Outlets, golf courses, water activities, and cultural centers, guests will find it effortless to retreat back to the resort after a busy day of activities on the island. The tropical inspired property boasts an extensive three-tiered lagoon featuring an Infinity pool with a spectacular ocean view that sits under a skyline backdrop of the island. Contemporary and modern stylishly appointed rooms and suites meet style amenities and ambiance at this luxurious resort.

Travel is About Bringing People Together


It's about bringing conversation back to the travel experience. Creating connections that seal deals. Forming new bonds or rekindling old friendships. RIHGA Royal Laguna Guam Resort creates opportunities to connect - to home, to colleagues, and to friends, both old and new.


The Little Things Matter


Like being welcomed by team members who greet the morning with exactly what you wanted but didn't need to ask: the morning paper, coffee and a warm hello. Or simply being able to open the door to the most comfortable room you've seen in weeks and collapsing into a much-needed catnap.


And the Big Things, Too


Recognizing that travel brings people together, we're on a mission to bring conversation back to the travel experience.
General

Number of Guest Rooms:

318

Number of ADA Accessible Guest Rooms:

12

Number of Connecting Guest Rooms:

59

Suites Available:

100% Smoke Free:

1-Bedroom Units:

Complimentary Membership for Guests:

Efficiency:

Long Term Accommodations:

Military Discount:

Mobil Rated:

Non-smoking Rooms:

Oceanfront:

Resort:

Suites:

In-Room

24 Hour Room Service:

Air Conditioning:

Cable:

Color TV:

Express Check-in/out:

Free Newspapers:

Full Kitchen:

Fully Equipped Kitchens:

Hair Dryer:

High Speed Wireless Internet:

Iron & Ironing Board:

Jacuzzi:

Kettle:

Mini Bar:

Movies:

Radio Alarm Clock:

Refrigerator:

Roll-in Shower:

Room Safe:

Rooms with Private Bath:

Rooms with Shared Bath:

Safe:

Smoke-Free Rooms:

Telephones:

Television:

On-Site

A/V on Site:

Bakery:

Barbeque:

Breakfast Included - Continental:

Breakfast Included - Full:

Bus Parking:

Business Center:

Business Services:

Childrens Programs:

Club Level Floor:

Coffee Shop:

Conference Center on SIte:

Entertainment:

Exercise/Fitness Facilities:

Free Parking:

Full Bar/Lounge:

Gift Shop:

Handicapped Facilities:

Happy Hour:

Hot Tub:

Hotel Bar:

Internet - Free:

Internet - Wireless:

Jacuzzi:

Laundry Facilities:

Laundry Service/Drycleaning:

Lounge/Bar/Restaurant:

Meeting Facilities on Site:

Outdoor Dining:

Outdoor Event Venues:

Outdoor Pool:

paddleboats:

Pontoon:

Pool:

Recreation Center:

Rental Cars on Site:

Restaurant:

Restaurant on Site:

Restrooms:

Shuttle Service - Airport:

Shuttle Service - Port:

Snack Bar:

Spa on Site:

Sunday Brunch:

Swimming Pool:

Tennis:

Unwind Hour:

Valet Parking:

Wakeup with Starbucks Coffee:

Washer/Dryer:

Waterslide:

Whirlpool/Jacuzzi in Room:

Wireless Internet:

Description

Host an unforgettable event in the ballroom at the Sheraton Laguna Guam Resort. With 7,000 square feet of open space, this indoor venue will be the largest on the island and ideal for weddings, birthdays, cocktail events, modest-sized concerts, and more. Celebrate your wedding in paradise at the uniquely designed White Arrow Chapel. Emerging over the infinity pool and lagoon, the view from the chapel's panoramic windows will be as extraordinary as the ceremony itself. Equipped with state-of-the-art technology, our functional meeting and conference rooms will be ready to meet the needs of our savvy business guests. An advanced lighting system and pre-function space provide additional benefits. All meeting and event facilities will be non-smoking for the comfort of our guests. Our professional catering team will complement your event with their top notch service and diverse menu selection to suit any type of gathering.

Largest Room

323.7

Total Sq. Ft.

323.7

Reception Capacity

600

Space Notes

Non-Smoking Meeting and Event Facilities Pre-Function Space Meeting and Event Facilities Audio Visual Equipment

Theatre Capacity

600

Banquet Capacity

600

Number of Rooms

4

Large floor Plan PDF

Large floor Plan PDF

Classroom Capacity

300

Sleeping Rooms

318

Ocean Serena Ballroom

Total Sq. Ft.:

6970

Theater Capacity:

800

Classroom Capacity:

600

Banquet Capacity:

600

Reception Capacity:

600

Ocean Sirena Ballroom I

Total Sq. Ft.:

3484

Theater Capacity:

400

Classroom Capacity:

300

Banquet Capacity:

300

Ocean Sirena Ballroom II

Total Sq. Ft.:

3484

Theater Capacity:

400

Classroom Capacity:

300

Banquet Capacity:

300

Media Room

Total Sq. Ft.:

1076

Theater Capacity:

80

Classroom Capacity:

60

Banquet Capacity:

60

Media Room I

Total Sq. Ft.:

594

Theater Capacity:

40

Classroom Capacity:

30

Banquet Capacity:

30

Media Room II

Total Sq. Ft.:

594

Theater Capacity:

40

Classroom Capacity:

30

Banquet Capacity:

30

Atrium Square

Laguna Square I

Total Sq. Ft.:

3851

Banquet Capacity:

80

Laguna Square II

Total Sq. Ft.:

3025

Banquet Capacity:

160

Infinity Pool Side

Family Pool Side