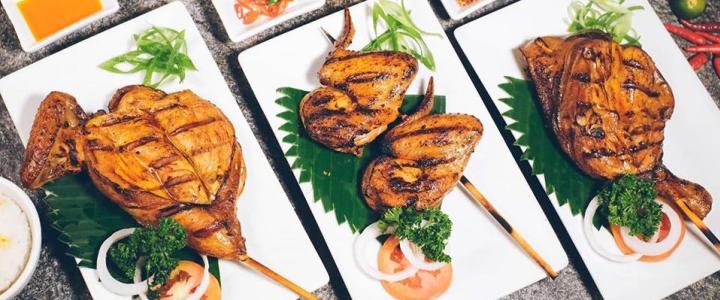 Guam is filled with hidden gems. Treat your taste buds to some of the most delicious foods in these hole-in-the-wall locations!

JT's Manukan Grille is a delicious joint in Tumon Bay Center that brings the world famous inasal from Bacolod to Guam. What makes their food unique is their chicken inasal that hosts an array of flavors and their attention to detail when cooking. Their pecho (chicken breast) and paa (chicken foot) are their top sellers and are cooked on an open grill that ensures a mouthwatering caramelization. Order a bowl of their Batchoy, which is a noodle soup filled with pork cooked in a tasty broth and topped with an egg. They have also recently launched a paid delivery service that will bring any minimum order of $30 straight to your door. So what are you waiting for? Make your order now!
Hours: Everyday 10:00am - 11:00pm or later depending on the flow of customers
Onigiri Seven is an up and coming Japanese food stand located across the Hyatt Regency Guam in Tumon. They take pride in using only the best ingredients for their food. Despite using koshihikari, a premium rice brand in Japan that costs nearly twice as much as regular brands, this little stand ensures their meals are served at the most affordable prices with quality taste. They have a variety of dishes from warm or cold udon noodles, scrumptious yakisoba and takoyaki bowls, to their best seller, their mouthwatering tuna poke onigiri. This is definitely a place you have to try!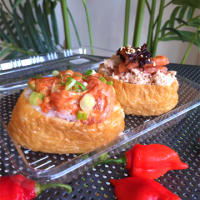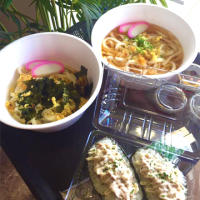 Hours:
Monday to Saturday 8:00am - 8:00pm
Sunday CLOSED 
Onul is a restaurant nestled in Harmon Industrial road that brings the traditional flavors of Korean cuisine straight to Guam. You can find an array of dishes that every person at the table will enjoy. Their quality meats, like their tender beef and lamb, are aged and cooked to your liking. Try their bibimbap, served on a hot plate of purple rice and filled with warm vegetables, beef, and topped with an egg. Or order their most popular dishes, the baby octopus with cheese and their spicy squid. Yum! Whatever you order, bring a friend along for the ride and wow them with your impeccable taste in restaurants.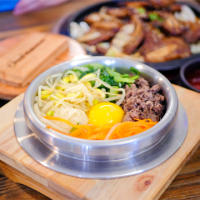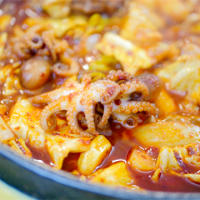 (Photos provided by Isaac Duenas @cooknbakeguam)
Hours:
Monday to Saturday 11:00am - 11:00pm
Sunday 5:00pm - 10:00pm
Primo Pizzakaya is a restaurant on the corner of Sun Plaza in Tumon serving some of the best pizzas on island. Their "pies" are made with "wild yeast" sourdough and play with a mixture of traditional Asian and local island flavors. Try their il-Bougie Hai, which is a white pie served with melted brie cheese, mushrooms, tender New York steak, balsamic shallot, and their special 62º egg. Order their other unique creations like their melt-on-your tongue Brulée Marrow Bone, Oxtail Ragu, or any of their specialty salads and desserts. The unique part of this entire experience is that their menu is constantly changing, ensuring a wide variety of flavors with every season. But isn't that the perfect excuse to keep coming back?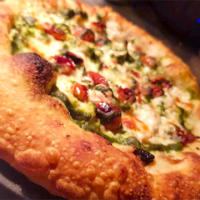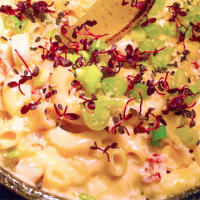 Hours:
Monday, Tuesday, Thursday, and Sunday: 5:00pm to 12:00am
Friday/Saturday: 5:00pm - 1:00am
Wednesday CLOSED

Check out our previous article on Hole in the Wall Restaurants for more things to try!