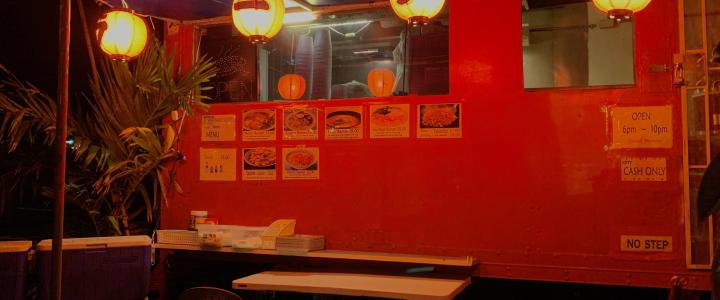 Have you tried these hole-in-the-wall restaurants? If not, find them and order something yummy for dinner this week!  
Somjai House is located in a cute little house in Mangilao. The restaurant is actually a converted garage, and its owner, Somjai, cooks traditional Thai cuisine for you. Park outside her gate and walk through her serene garden straight into the restaurant. It's cash only, so make sure you come prepared! Visit Somjai for great service and authentic home-cooked meals. Try the pad Thai or panang chicken and you won't regret it! If you love Thai food, you'll love Somjai.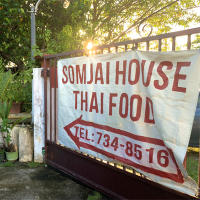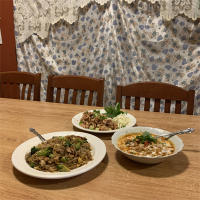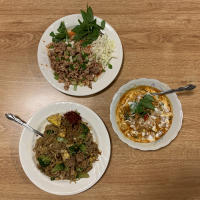 Hours: Everyday: 10:00am to 6:00pm
Max Ramen Noodle is a canteen parked beside Tamuning Elementary School. It's solely owned by a man named Max Ojima. Here, you can find Tokyo style ramen with handmade noodles that take four days to make! This is also a cash only establishment. Try the shoyu or miso ramen, and eat it right outside the food truck in a little area that Max has set up. The atmosphere is so calming, filled with twinkling lights and many plants from Max's garden. When you go, make sure to tell Max we sent you!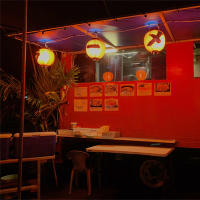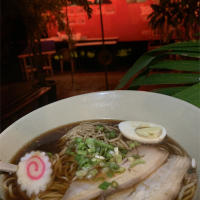 Hours: Tuesday to Sunday: 6:00pm to 10:00pm
You can find the Katsu Green Door restaurant on the top floor of a parking garage as you make the turn into Fujita in Tumon. This one is a little harder to find if you don't know where you're going. Their menu is small, but everything is delicious! The most popular dishes are any of the curry, the chicken salad, or of course, the katsu chicken. Each table is in a semi closed-off space, and if you want more privacy, like if you're having a meeting, they also small rooms for dining. This is a hole-in-the-wall you definitely have to try!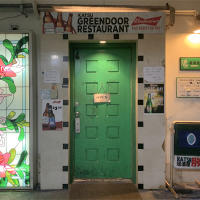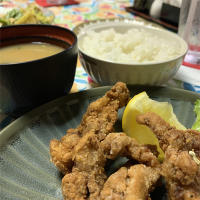 Hours: Monday to Saturday: 11:00am - 1:30pm, 6:00pm - 10:00pm
Tommy's Pizza Shoppe first opened in 2016 in the heart of Agana. They have five signature New York style pizzas and feature one specialty pizza every month. This month's special is called Swine on Wine, which has a chardonnay white sauce with kalua pulled pork, tuba slaw, and a jalapeno drizzle. Another popular pie is the Shroomtown, which is a white sauce pizza perfect for mushroom lovers! Visit Tommy's for mouth-watering pizzas that'll have you going back for more. Check them out on instagram at @eatgoodpizzagu to find out what next month's specialty pizza will be!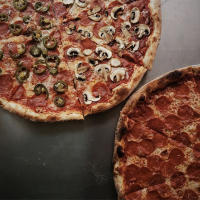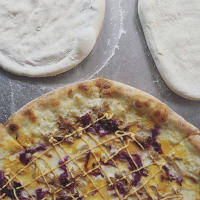 Photos courtesy of Tommy's Pizza Shoppe

Hours:
Monday/Tuesday: 5:00pm - 9:00pm
Wednesday to Friday: 11:00am - 2:00pm, 5:00pm - 9:00pm
Saturday: 12:00pm - 9:00pm