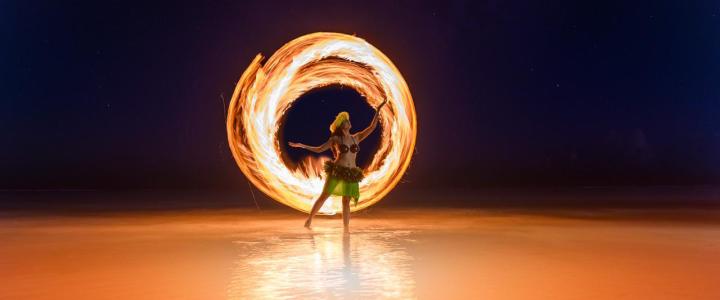 With all its natural beauty, free or cost-efficient expenditures, and warm island spirit, Guam is a great place to kickstart a year long adventure that can't be beat. Here's a list of 20 things to try in 2020!
1. Go for a hike!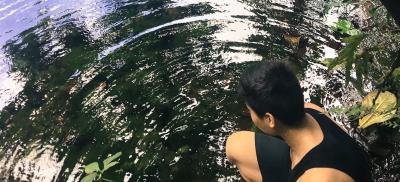 Take a group of friends and explore numerous hikes and trails that are fit for all ages and all levels of expertise.
2. Can't surf? Skimboard!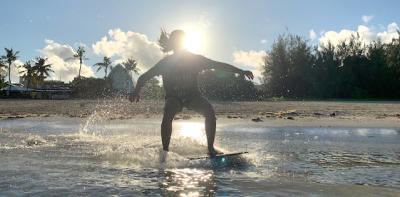 Our crisp, crystal blue waters can get a bit rough, so stay along the shore and try your hand at skimboarding!
3. A scenic drive down south
The southern parts of our island are mountainous and breathtaking. Roll your windows down, find a great playlist, and enjoy the various lookout points and verdant scenery.
4. Go to one of our many festivals.
Every year, the villages on Guam host various festivals with the Japanese Festival every fall and the annual mango, donne, and crab festival held in various areas down south.
5. Get your groove on and Zumba!
The new year is a great chance to step out of your comfort zone and partake in free Zumba classes held in the Micronesia Mall every evening from 6PM-7PM.
6. Watch a movie at the Guam Museum.
Every first and third Friday of the month, grab a blanket to lay on or find your favorite lawn chair and watch a family-friendly movie at Guam Museum's outdoor theatre.
7. Visit various museums around the island.
Immerse yourself in our rich history! Impress your friends back home with what you learn.
8. Have dukduk, or hermit crab, races at the beach.
The beach is full of endless activities, but a simple yet fun game for the kids is to line up some sea shells at the beach and have dukduk races.
9. Explore our night markets!
Enjoy the live entertainment at the Wednesday Night Market at CHamoru village or stroll Mangilao's Night Market every Thursday. Sink your teeth into some scrumptious BBQ and local comfort foods while you browse through unique and locally made products.
10. Zipline down Tumon Bay!
Glide through verdant foliage and explore Guam through a bird's eye view!
11. Rent a Jet Ski.
Feel the breeze travel through the strands of your hair as you soak in the island sun and fly through Guam's waters.
12. Go parasailing!
Scared of heights? Challenge your fears while having a great time in the sky, overlooking Tumon Bay and the vast ocean!
13. Try snorkeling or go for a dive!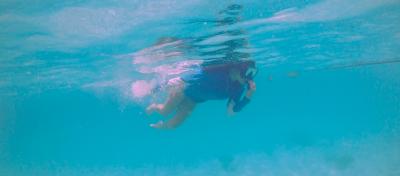 Guam is home to vibrant corals and marine life. If you haven't exposed your senses to their beauty, what are you waiting for?
14. Dinner and a Dance?


Hit up any of Guam's local restaurants or beach bars that host dinner shows and be wowed by our island's most skilled cultural dancers.
15. Sunset Picnics? Yes, please!
The best things in life are free and simple. Have a picnic on white sand beaches.
16. Food Truck Dates every Thursday at Skinner Plaza!
Grab your loved one or closest friends and expose your taste buds to Guam's diverse array of cuisines including but not limited to Mexican/Filipino fusion foods, Japanese dishes, and local favorites.
17. Visit Yokoi's Cave.
Guam's history is rich with fascinating events that will shock anyone. Learn about Sergeant Shoichi Yokoi from World War II who hid in a cave for 25 years.
18. Learn how to weave.
A new year is a chance to learn a new skill! Grab a handful of pandanus leaves or coconut tree leaves and learn how to weave bags, baskets, and various other items.
19. Sip and paint classes!
Have a glass of wine while you and a group of people paint a similar image together.
20. Last, but not least: Use the Shop Guam App
Find the greatest deals happening on island. Sales and events will be ongoing till February 10th!