No one does BBQ better than the island of Guam. The Chill and Grill 2015 BBQ Block Party at Pleasure Island was bigger, badder and smokier than years past, as the central village of Tumon shut down its main corridor for the festivities.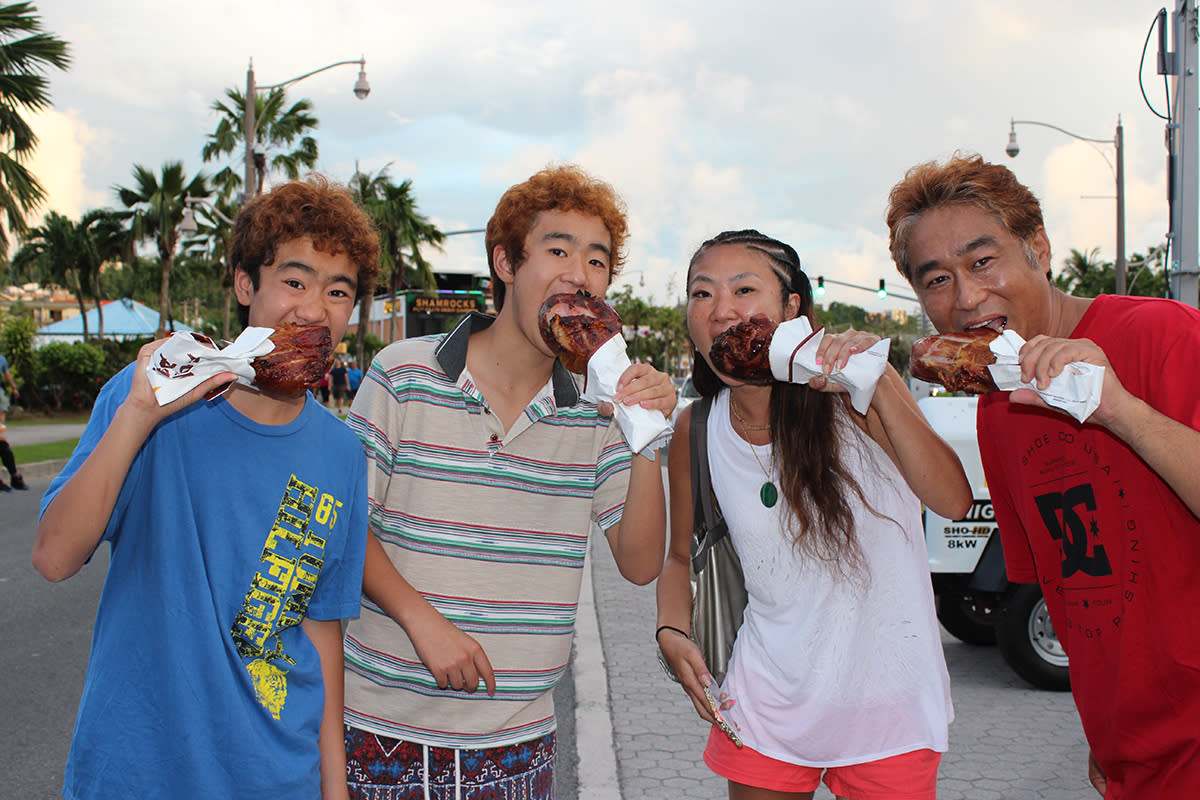 Thousands of people flooded the tents set up along the middle of Pale San Vitores Road, where the island's grill masters served up skewers of meat and other delectable bites. The crowd waited patiently for a medieval-sized smoked turkey leg from Tunu or a taste of the BBQ that took home the prize for 2015 Grand Champion from Åsu's Smokehouse. There was plenty of seating along the sidewalks of Pale San Vitores, with tables and folding chairs set up for convenient chowing.
The event kicked off in the early hours of the evening, a perfect time for families to enjoy a stroll and an early dinner before the throngs of locals and tourists arrived. Large displays of the Guam seal and an archway decorated with local plants made for perfect photo opportunities as the sky turned pink from the sun setting beyond plumes of BBQ smoke.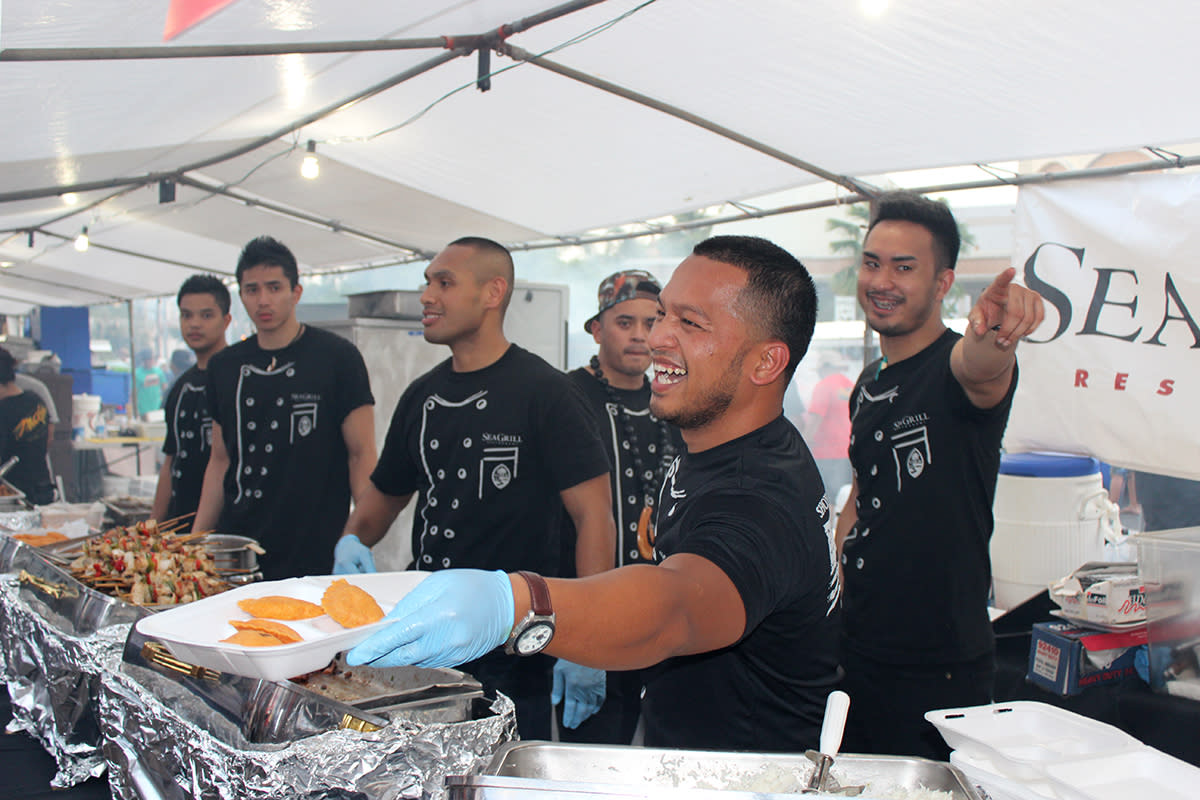 As the party progressed, the lively atmosphere intensified as hungry stomachs grumbled for a slice of savory goodness. The music played by some of the island's local musicians kept the atmosphere lively as party goers kept pouring in. Guam's local public safety officers kept their eyes wide open from the edges of the crowds, keeping everyone safe as smoke continued to billow into the night sky.
Grilled meat wasn't the only thing for sale at the block party. Mångge Pops were on hand with their sweet, frozen fruit pops, while the staff of Crowns manned a booth, selling the brand's signature snapbacks. The stylish apparel company also showcased their latest looks during a fashion show on the main stage at the center of the party.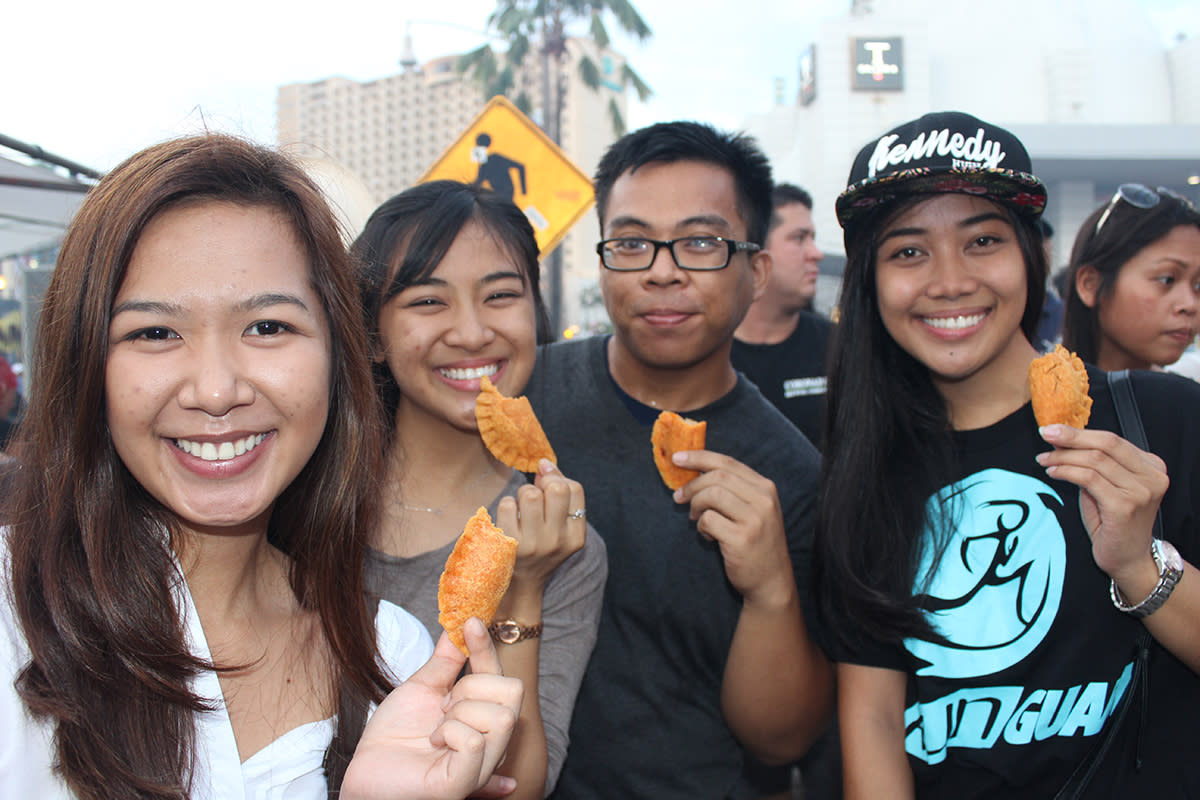 The party was also a draw for the local shops along the main road. A light passing rain shower did not help to cool the heat of the coals, so the air conditioning cooling the aisles of nearby stores was welcome relief to some. For others, the restaurants adjacent to the party made for a convenient getaway from the long lines for grilled beef and chicken.
There was something for everyone along the strand of vendors. Kids were able to get their faces painted for free by Nikki Torres, while tired parents were able to refresh their senses with a cup of coffee from Brewed Awakenings.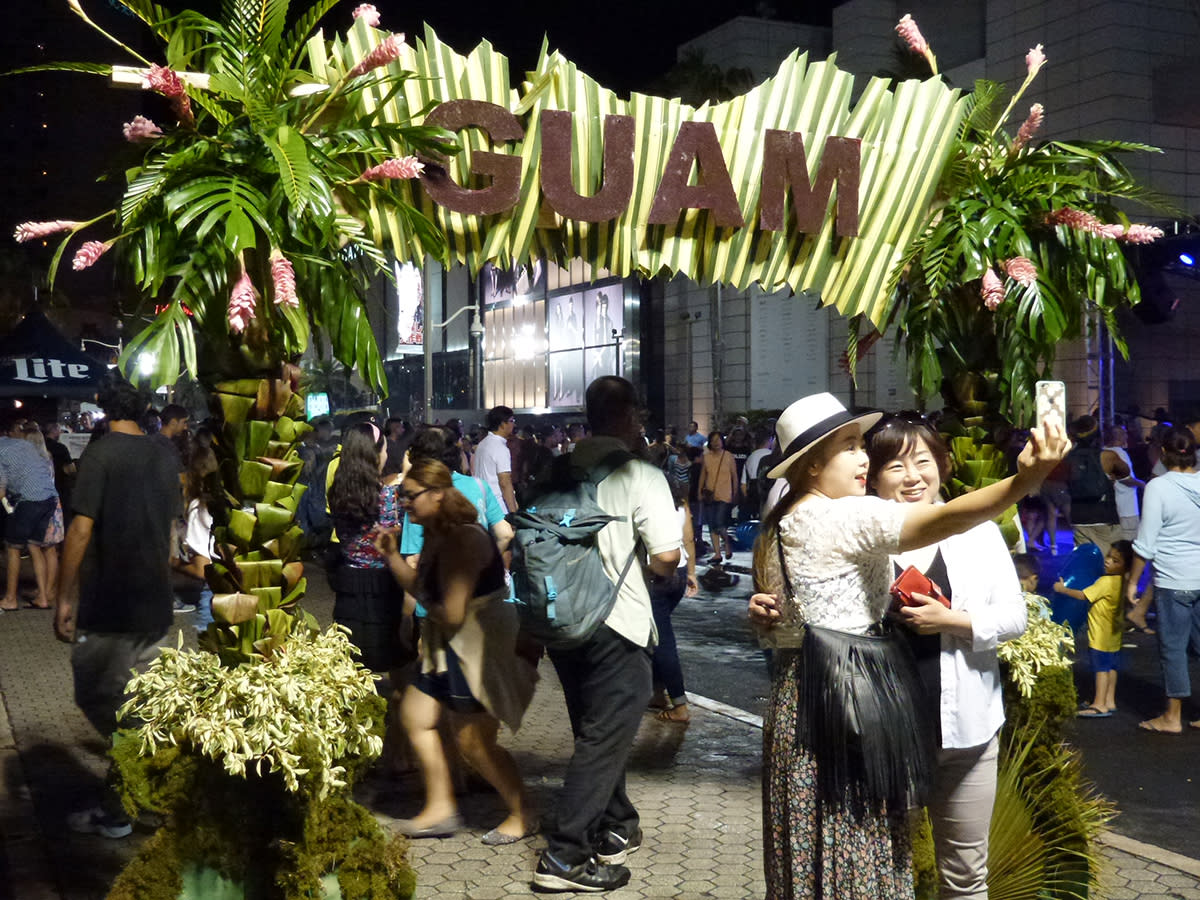 In spite of the performances, vendors, sights and sounds, nothing distracted from the true highlight of the evening, the reason for the season: the wonder and delight of a grill full of juicy meat roasting over hot coals.