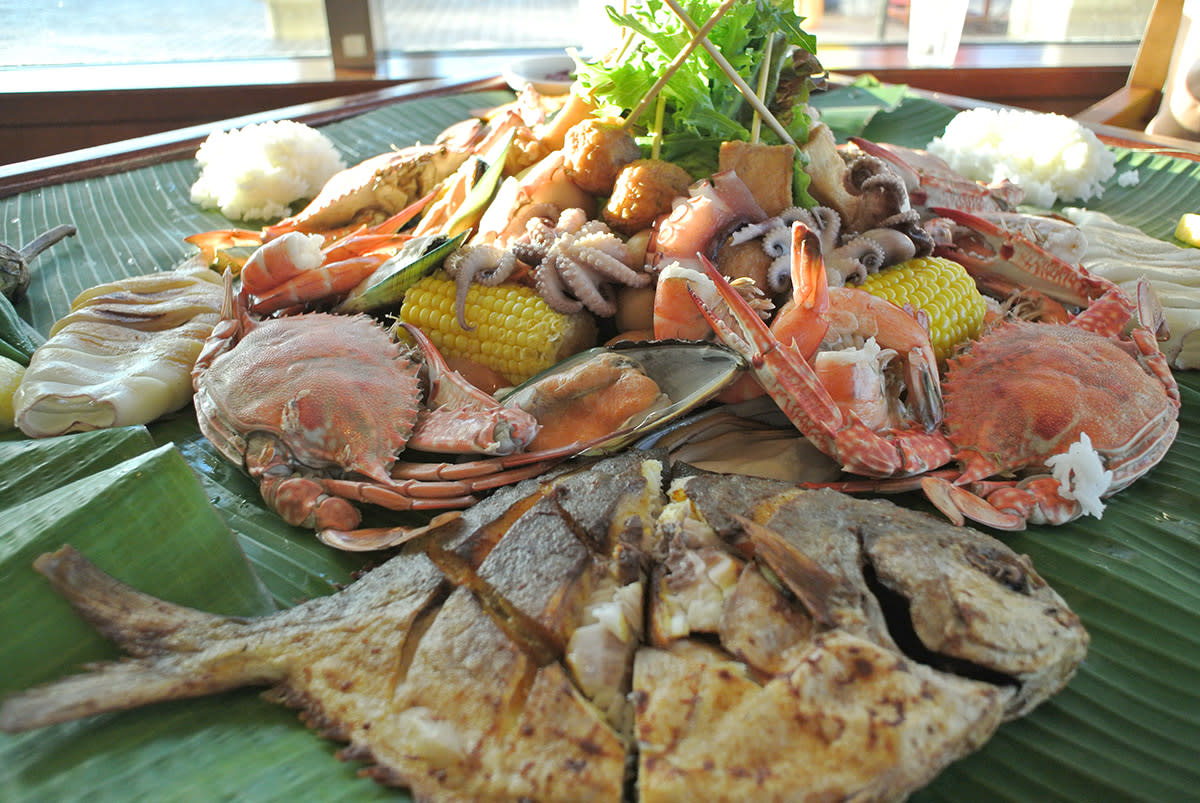 Visiting an island paradise like Guam practically screams out for seafood. Lucky for all of us, Pacific Star Resort & Spa has it in spades.
Ginen i Tasi, which means "From the Sea" in Guam's native Chamorro language, is Guam's newest table dinner that aims to create a fun and exciting experience for seafood lovers that is unlike any other on Guam. An unforgettable evening begins from the moment your table is literally covered with an extravagant array of seafood favorites like shrimp, blue crab, squid, octopus and grilled fish complemented with rice, vegetables and more, all beautifully arranged on a bed of vibrant banana leaves. Don't be surprised if curious onlookers drop by to take pictures of your table—the feast is a showstopper.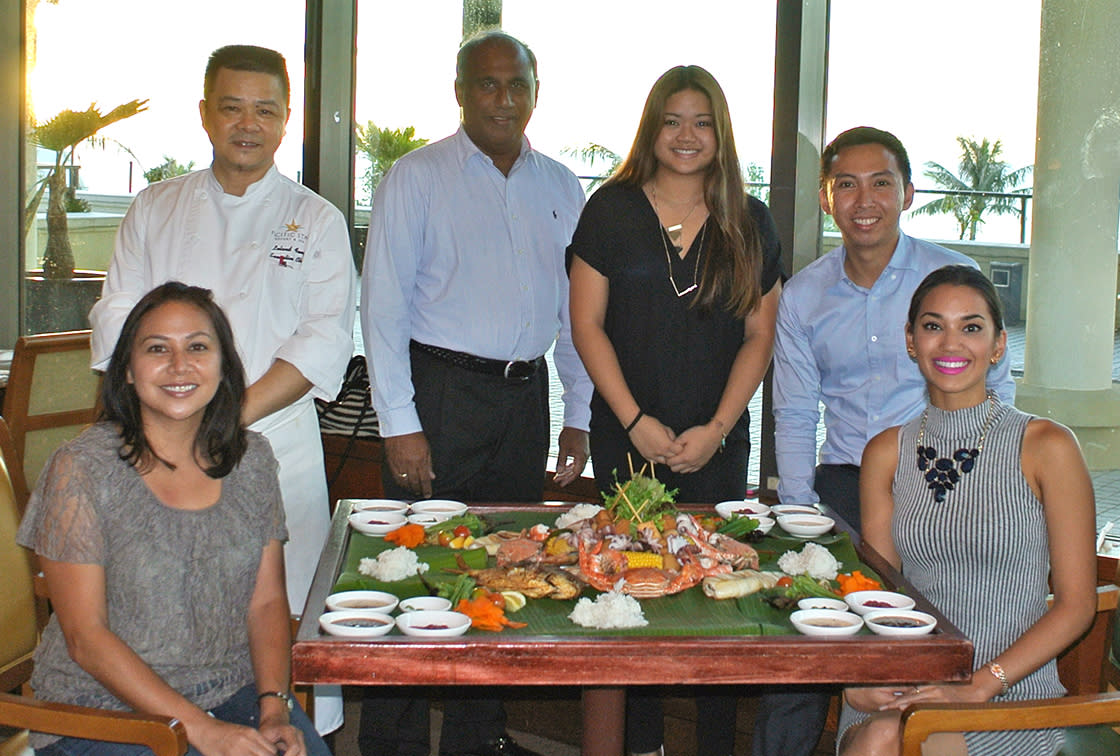 Ginen i Tasi's good looks are matched by savory flavors and aromas, with elements of surprise and uniqueness thrown in the mix. The surprise is that Ginen i Tasi is literally a hands-on experience–one that is to be enjoyed using only your hands. You and your party will be smiling in no time as you dig in and enjoy all the delicious flavors–without utensils. Don't be afraid to get a little messy, it's all about fun and new experiences!
Whether it's a casual get-together with friends or a romantic evening for two, Ginen i Tasi is a fun and unique way to share a meal every Friday night at the Pacific Star Café. Tip: Arrive early and watch the sun set over Tumon Bay before or during dinner. Visit Pacific Star Resort & Spa online at www.pacificstarguam.com to make reservations.