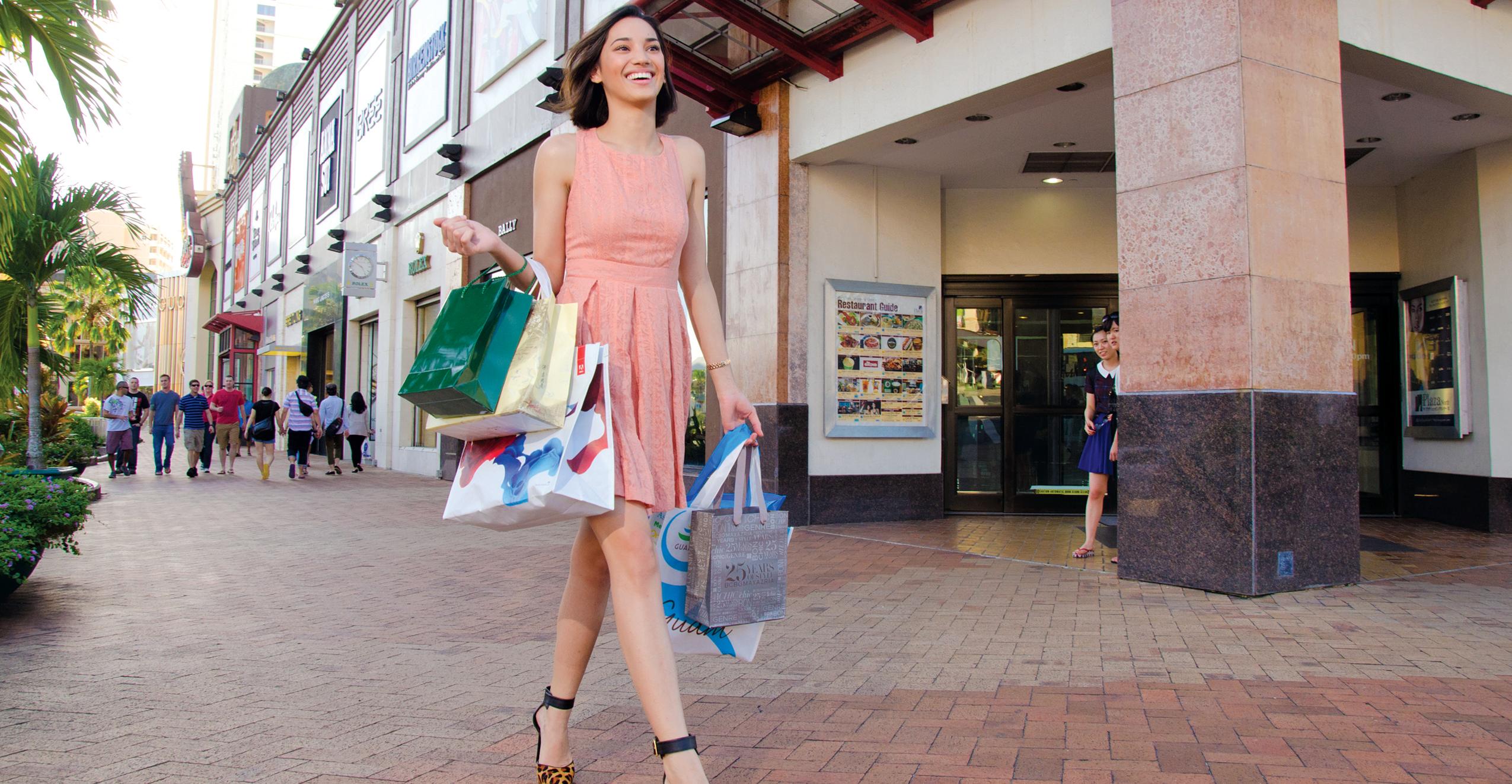 Blending Guam's rich history, culture, cuisine, shopping and entertainment into one grand event, the annual Shop Guam Festival returns on November 1, 2015 and will deliver the ultimate Guam shopping experience all the way through February 15, 2016.
With over 200 special offers and discounts on shopping, dining, entertainment, activities and events found only on Guam, the 2015 Shop Guam Festival is the island's biggest shopping event of the year. This year's festival includes exclusive offers from a number of luxury retailers including Bally, Coach, Cole Haan, Michael Kors, LeSportsac, Calvin Klein, and more.
Start planning your shopping trip to Guam by downloading the convenient and free Shop Guam mobile app for iPhone and Android. Browse all of the Shop Guam offers by category or search by location and the Shop Guam app will return a list of deals nearby. Shoppers can also look out for the Shop Guam Festival stickers and signage prominently displayed by participating vendors around the island.
Along with Retail, Dining, Optional Tours & Services, this year's Shop Guam app features new Only On Guam and Events categories to further enhance your experience on Guam. The Only On Guam category features special offers on gifts and items that are certified Made on Guam. The Events category is designed to keep you up to date with a calendar of shopping, cultural, art, holiday and sporting events that will take place throughout the duration of the festival.
The Shop Guam app is absolutely free and available in six languages: English, Japanese, Korean, Russian, Traditional Chinese and Simplified Chinese.
Share your Shop Guam Festival experience with us by tagging your photos with #shopguam2015, the official hashtag of the festival. Follow GVB on Facebook, Instagram (@visitguamusa) and Twitter (@visitguam).