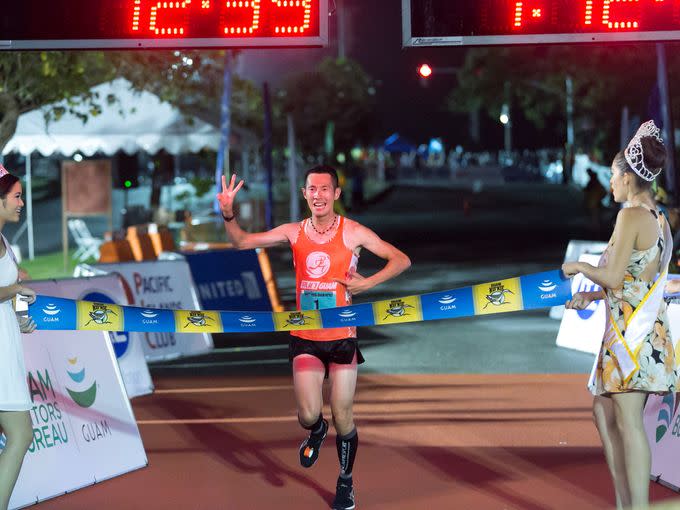 In just a little over an hour, Tsukasa Kawarai from Japan continued his winning streak at the 10th Annual 2015 Guam Ko'ko' Half Marathon and Ekiden Relay, winning the half marathon in the men's division with a time of 1:12:43, besting his time from last year of 1:13:30. Kawarai's bib number, #1, foreshadowed his impressive run as he maintained the top position throughout the entire race, finishing strong amidst a cheering crowd at the Gov. Joseph Flores Memorial Park (Ypao Beach).  Keiko Bando from Japan from the 18-29 age division was the overall female half marathon winner with a 1:26:20 finish.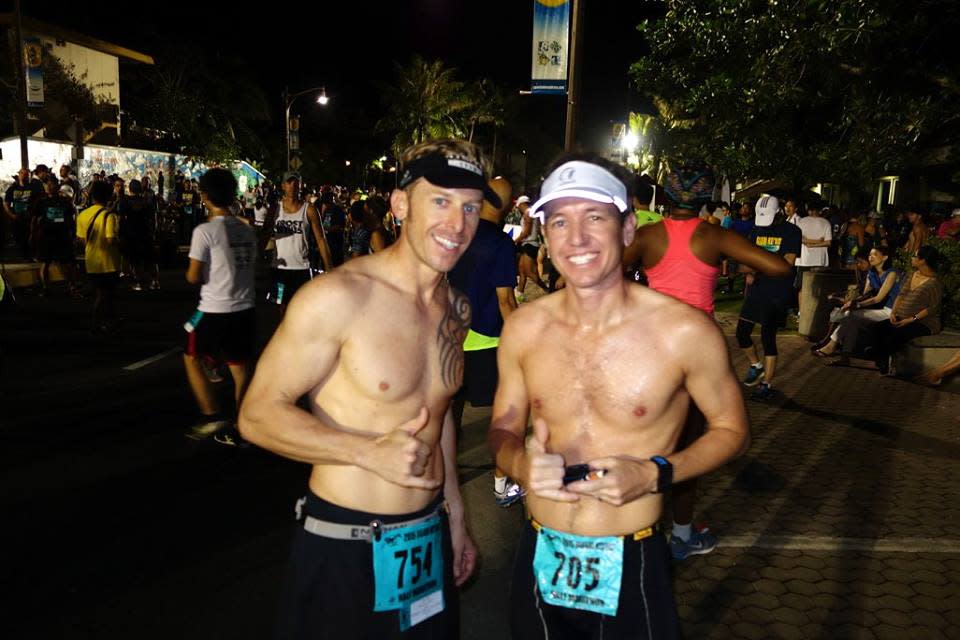 GVB welcomed 2,037 total Ko'ko' Half Marathon and Ekiden Relay runners to this year's signature event.  Nine hundred seventy-three (973) runners were registered for the half marathon and 1,064 runners entered the Ekiden Relay race. Guam welcomed runners from seven different countries including Japan, Korea, Taiwan, Hong Kong, Philippines, Russia and Australia.
In keeping Ko'ko' Weekend festive, GVB hosted a costume contest and awarded $200 in cash to half marathoner Ronaldo Abagatan for best costume and the T'Way Ekiden Relay team for the best team costume.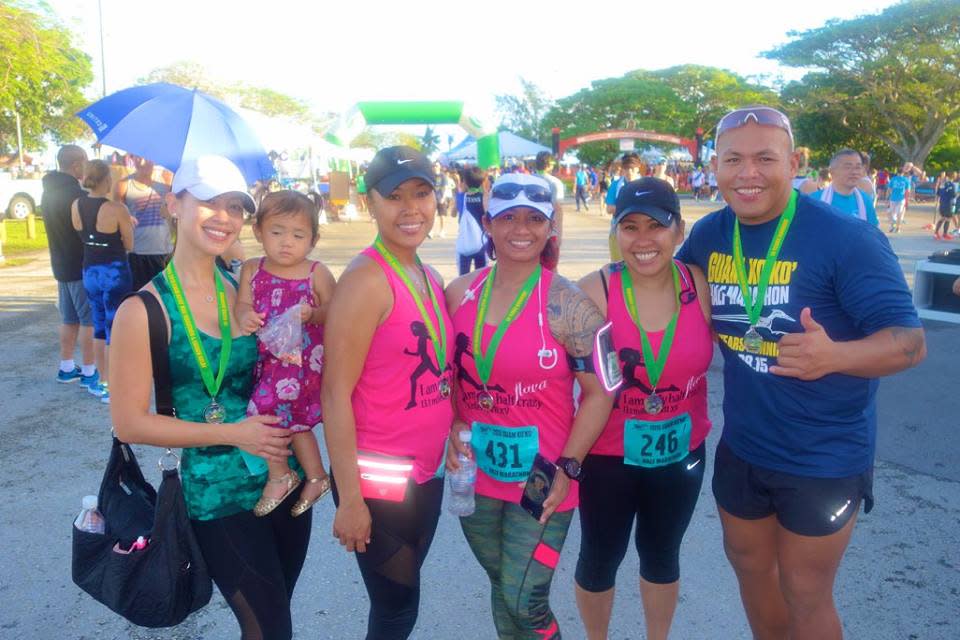 This year, both the Ko'ko Half Marathon and Ekiden Relay Race and the Guam Ko'ko' Kids Fun Run were held on the same weekend. Ko'ko' Weekend kicked off Nov. 7 with Saturday's Guam Ko'ko' Kids Fun Run which awarded top male and female winners for 3K (10 – 12 year-olds), 2K (7 – 9 year-olds) and 1K (4 – 6 year-olds) races.  This year, the 1K race boasted a great increase in the number of participating runners with more than 100 runners under the age of six crossing the finish line. Each Ko'ko' Kid received a finisher's medal and shirt and was treated to a post-race awards ceremony and festival. 
Ko'ko' Weekend continues to spread awareness for Guam's indigenous Guam Rail, also known as the ko'ko' bird. Efforts in conjunction with the Department of Agriculture, Division of Aquatic and Wildlife Resources raise awareness of the plight of the flightless bird and help preserve this endangered species. Che'lu' is the official mascot for the Guam Rail and interacts with the community of Guam and visitors endearing them to Guam's territorial bird.
Official 2015 race results are posted on guamkokoroadrace.com.