Notice: Due to the storm the event has been postponed until November 28, 2015. 

For over 30 years, the annual Japan Autumn Festival has been one of Guam's most popular and anticipated events of the year, attracting tens of thousands of locals and tourists who wish to experience authentic Japanese culture on Guam. Known also as Akimatsuri, the Japan Autumn Festival is organized by the Japan Club of Guam and the event is their biggest fundraiser for the Guam Japanese School.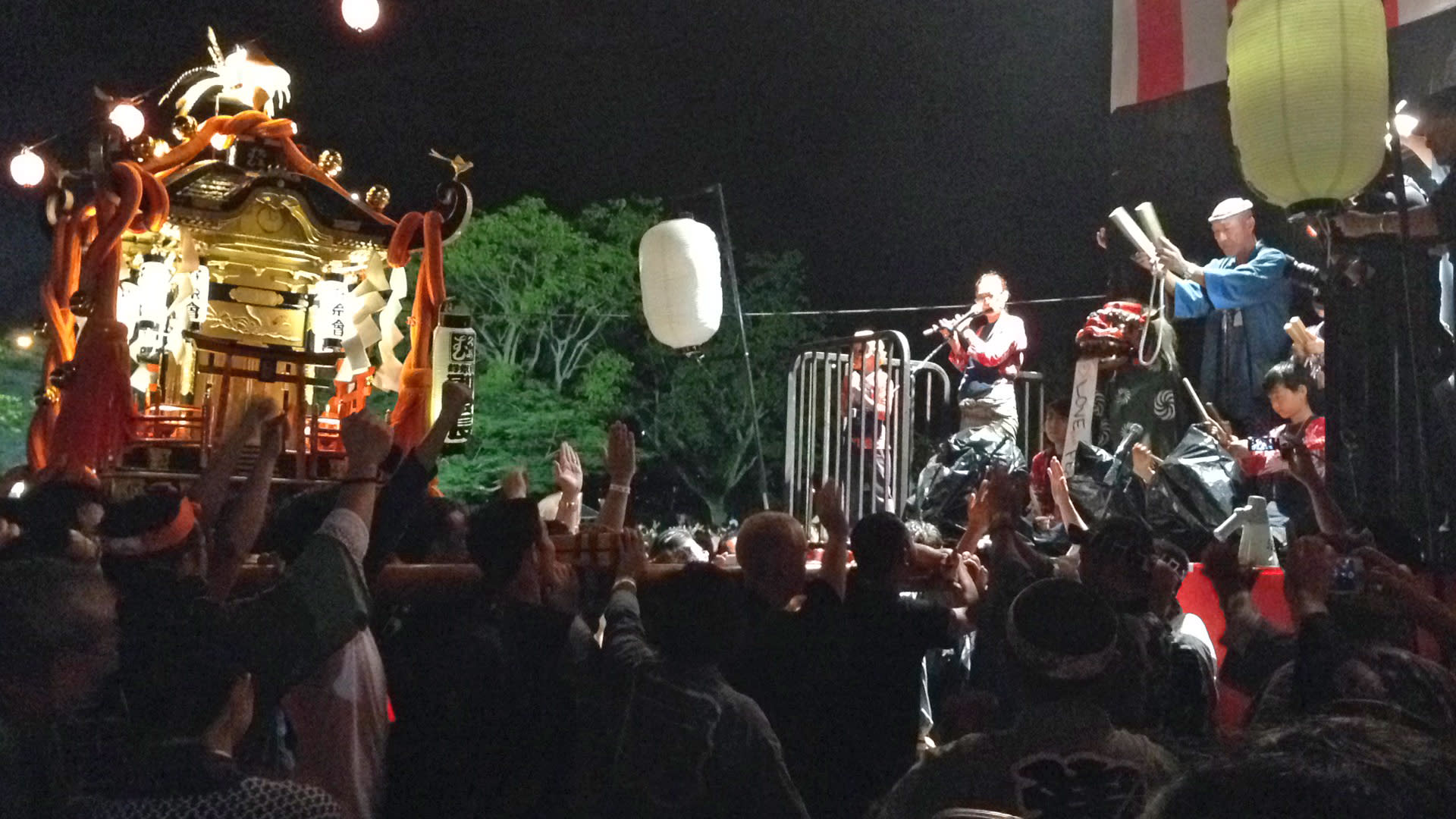 The fairgrounds are decorated with colorful Japanese lanterns that branch out to a perimeter of canopies that offer food, drinks, toys, games, crafts and exhibits. The main stage is set up in the center and features live acts performed by local students as well as cultural performers from across Japan who are invited to Guam to perform traditional dances like shanshan kasa odori, nankin tamasudare, the umbrella dance and others.
One of the festival's main events is the carrying of the mikoshi throughout the night and is something that everyone can take part in. The mikoshi is a portable and rather heavy shrine that is carried throughout the park to spread good energy and promote a festive spirit. Afterward, fair attenders line up in a large loose circle and participate in the Bon Odori, or Bon dance, which is a traditional Japanese dance that is fun and easy to learn. 
The tents that line the fairgrounds offer local and international cuisine as well as Japanese foods and snacks such as yakisoba, yakitori, edamame, sashimi, mochi, sweet puddings and more. Kids can enjoy various games and even learn how to catch a goldfish with a paper net. Adults can enjoy drinking sake from a wooden cup.
Come and experience a traditional Japanese festival on Guam! The Japan Club of Guam will host its 36th Annual Akimatsuri Autumn Festival on Saturday, November 21 at the Gov. Joseph Flores Memorial Park (Ypao Beach Park) in Tumon from 2pm to 9pm. Admission to the festival is free but tickets are required to play games or purchase food. Tickets are sold at the festival in books of 10 for $10.