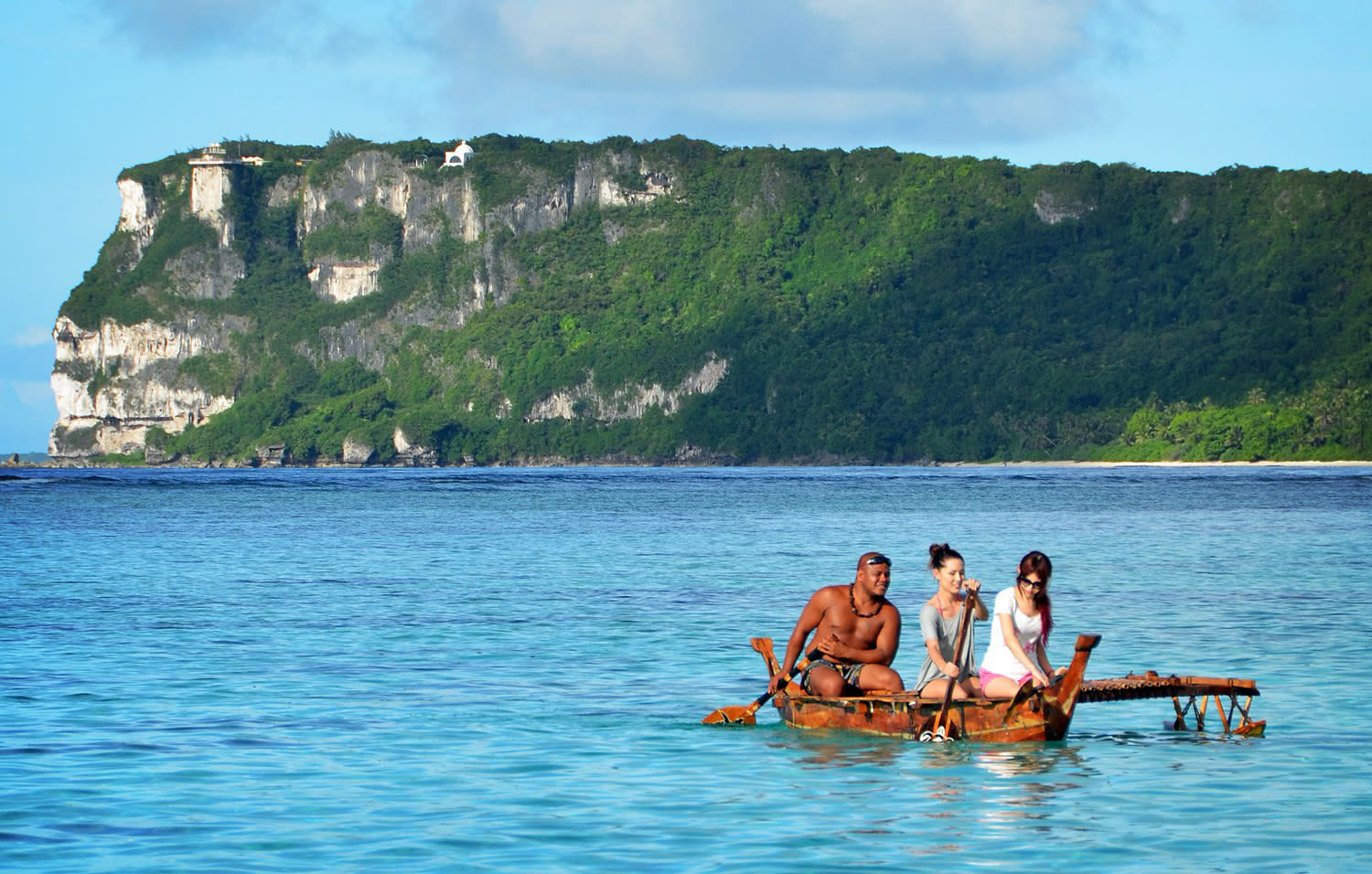 Countless great adventure tales - whether from ancient legend or modern cinema - feature brave, skillful people taking to water and seeking their destiny across the sea. In navigating and crossing the Pacific Ocean, the Pacific's ancient island peoples did just that.
In this age of industrial manufacturing, radio and GPS systems, it would seem that sailing the open sea would be almost impossible without the latest modern technology. To cross a vast ocean with just the knowledge in your head, skills refined through practice, a well-made (and hand-made) boat, a keen awareness of the environment, and just sheer bravery seems almost unimaginable and must surely be a lost art in the present day. Yet, thanks to the efforts of the non-profit organization TASA (Traditions Affirming our Seafaring Ancestry), this knowledge isn't lost after all, and you'll be able to see, experience and learn about their work at the 2016 Festival of the Pacific Arts, a region-wide celebration of Pacific culture held once every four years since 1972. Founded in 2010, TASA seeks to preserve this ancient knowledge and the practical skills involved for future generations. 
It is believed ancient Chamorros had mastered the art of seafaring between 4,500 and 5,000 years ago, with some estimates going as far back as 7,000 years. A variety of craft were developed, from the famous sakman (commonly known as the "flying proa") used for long sea voyages to the much smaller galaide, which was a paddling canoe. During the Spanish colonial period, Chamorro canoes were destroyed and various aspects of Chamorro culture, to include navigation, were forbidden by the Spanish in order to more effectively control the indigenous population. Because of this, almost all knowledge of Chamorro seafaring skills disappeared. However, through years of dedication and hard work, TASA has recreated much that was lost. 
Drawing on historic records and the famously unbroken seafaring traditions of Satawal, a Carolinian island and the easternmost island of Yap, TASA is bringing back to Guam the art of hand-crafting canoes with traditional materials and navigating the open ocean with only the knowledgeable observation of the maritime environment. 
The 2016 Festival of the Pacific Arts marks the first time in the festival's forty-four year history that this celebration will be hosted by Guam. It will also be a first for TASA, as they were only able to send a representative to the 2012 festival in the Solomon Islands. Because of this, TASA wants to take advantage of this historic opportunity to share the fruits of their years of hard work. Visitors to the TASA exhibition at the festival can expect visual displays as well as a variety of hands-on interactive activities. There will be demonstrations of carving, rope-making, and basic canoe steering and direction-changing techniques within the bay. Visitors will then be able to try their hand at these activities and get a taste of the techniques involved in crafting and piloting these ancient feats of technology.  
Start planning your visit to Guam this summer for 12th Festival of the Pacific Arts, which will be held on Guam from May 22 to June 4, 2016. FestPac 2016 is an opportunity to experience a rare close-up look at 27 remote island communities that will come together to celebrate some of the most intriguing and fascinating cultures of the world.
For more information about FestPac 2016, visit www.guamfestpac2016.com.