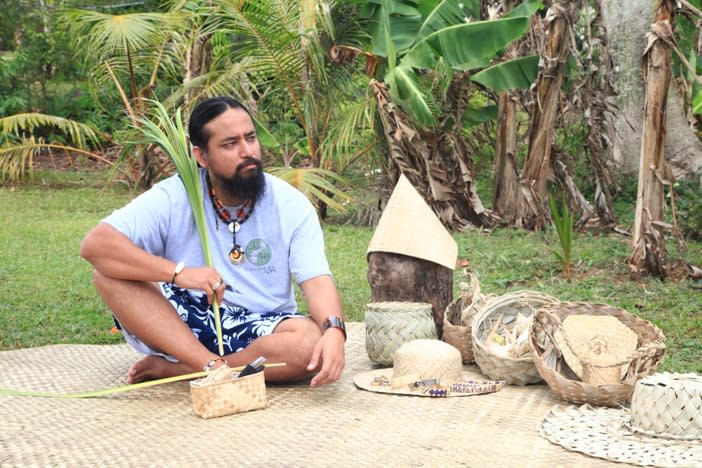 From the strong pandanus sails that powered canoes swiftly across the ocean, to the watertight thatched roofs that covered homes and shelters, weaving was a practice that was embedded in the Chamorro way of life long before their first contact with the outside world was recorded in 1521.
For thousands of years, Chamorros used coconut leaves, pandanus leaves, bamboo, hibiscus trees and other foliage to produce utilitarian items such as hats and fans, sleeping mats, rope, baskets and fishing nets. Back then, weaving was common knowledge much like how most people today know how to drive a car or use the internet.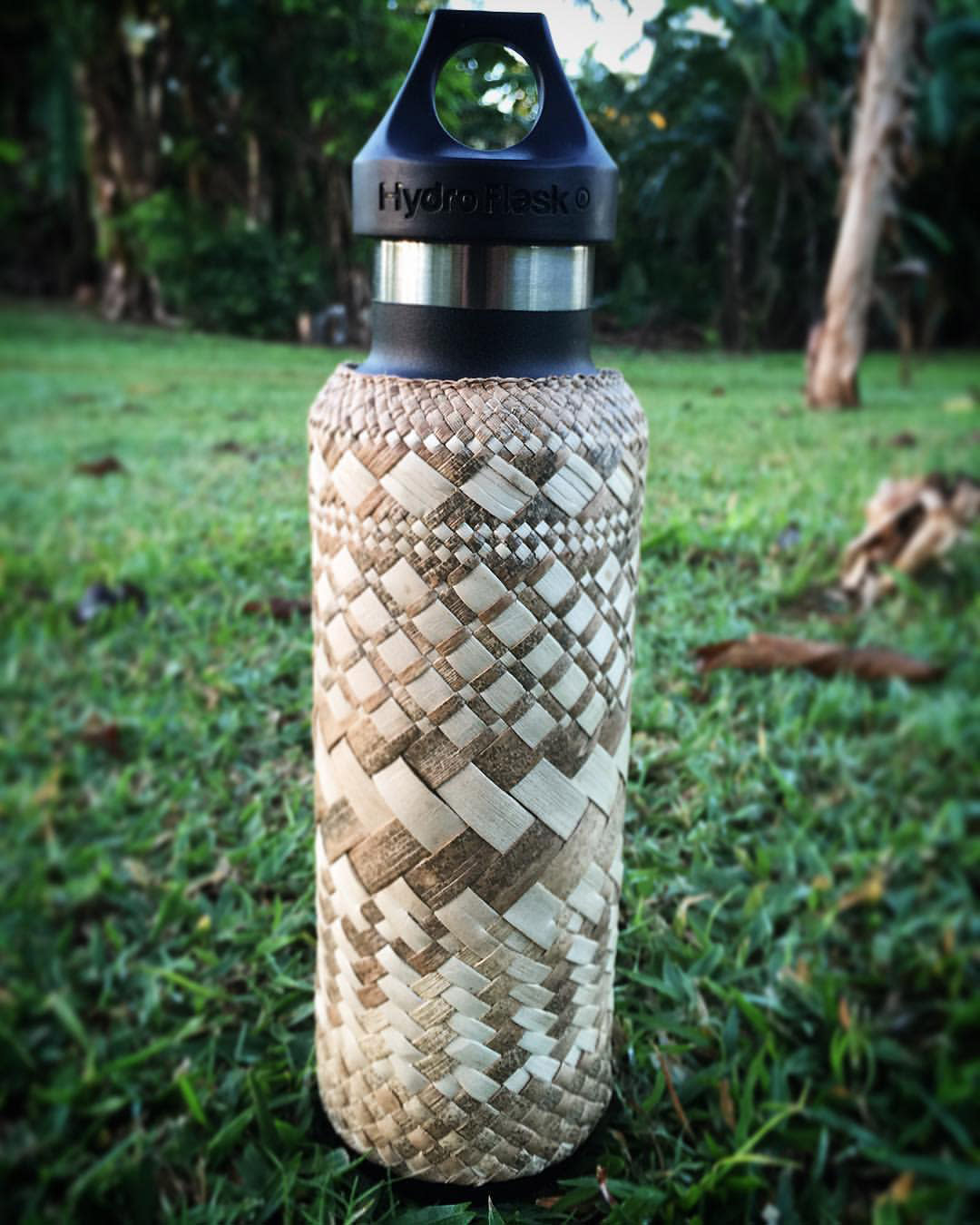 Although weaving has declined significantly over the years, a number of traditional and contemporary Chamorro artisans continue to practice the art and teach it to others. One of those artisans is James Bamba, a Chamorro traditional weaver who has been weaving for over half his life. Bamba works diligently to educate the local youth on Guam about weaving and teaches weaving in public and private schools across the island as well as at the Sagan Kotturan Chamoru cultural center in Tumon. He also teaches a special studies class on weaving at the University of Guam.
As the chairperson of the 2016 Festival of Pacific Arts Guam weaving committee, Bamba says the weaving group is working hard to craft a dynamic exhibit that showcases the ancient, traditional and contemporary weaving of Guam. 
"Our plan for FestPac is to showcase the ingenuity of the Chamorros in the techniques they used for weaving and share information about the long history of weaving," said Bamba. "We plan to showcase items that were made pre-contact, and we'll also show some of the modern things we're making such as business card holders, cell phone cases, hydro flask covers and things that you would not have seen 30 or 40 years ago."
The group is preparing to have live demonstrations, static displays, and electronic media with rotating videos, pictures and informational slides of the master weavers. 
"We're going to show that although weaving is not as commonplace, it's still alive. And not only is it still alive, it's being developed," said Bamba.
Visit James Bamba and the Guam weaving delegation at the 2016 Festival of the Pacific Arts from May 22 to June 6, 2016. In just a few weeks, the largest gathering in which Pacific peoples unite to enhance their respect and appreciation of one another will be hosted on Guam. Come experience and learn about many aspects of the art and culture of Guam and 26 other pacific island nations.
For more information about FestPac, visit https://festpac.visitguam.com/