Little things can make a big difference, especially when it comes to satisfying a sweet tooth. The smallest bites of these Made on Guam treats can turn a good day into the sweetest one.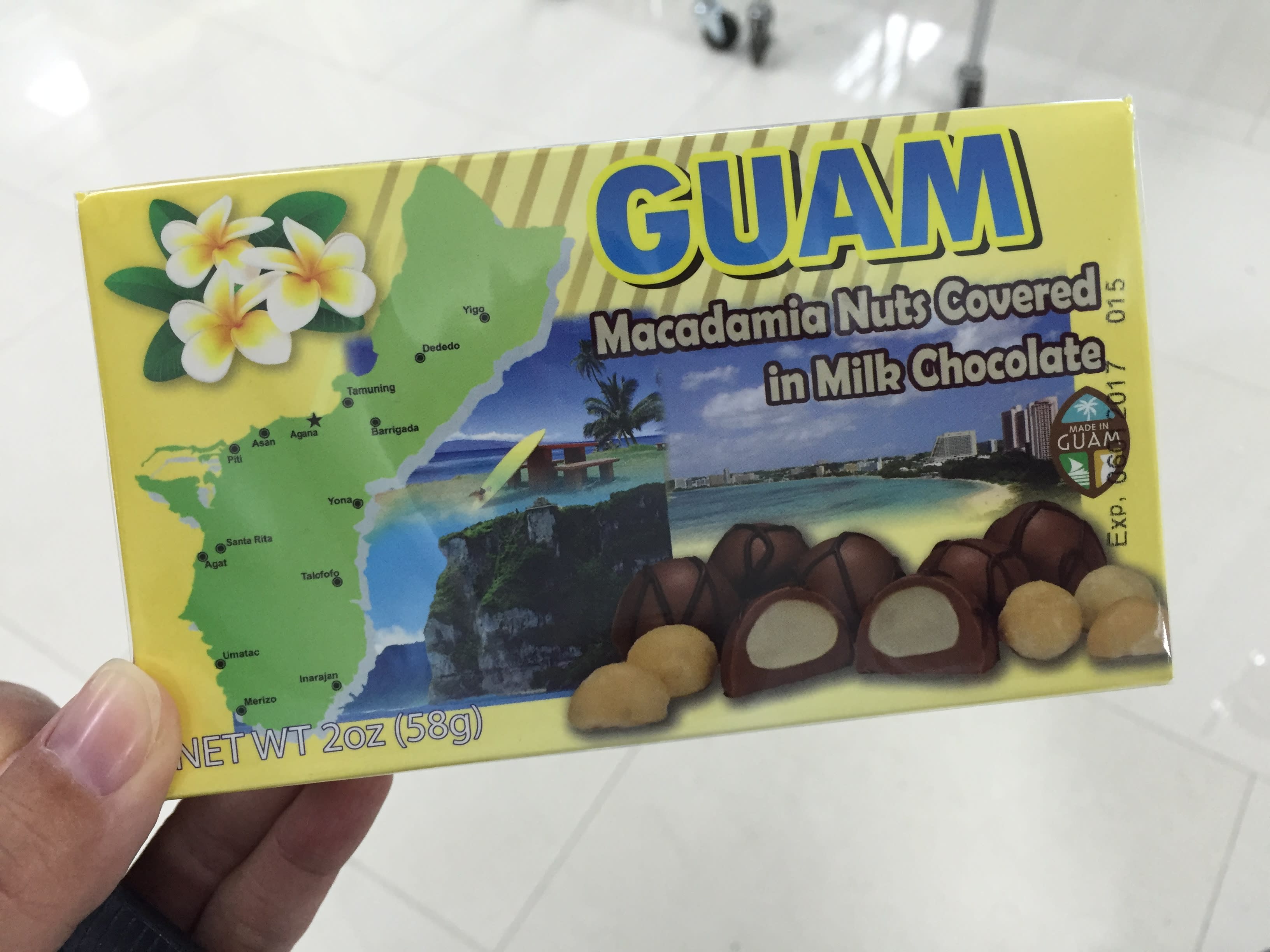 Guam Premium Chocolate
The Guam Premium Chocolate Factory is the island's one and only producer of fine chocolates. A variety of chocolate products are manufactured in a state-of the-art facility that is outfitted with top-quality machinery designed and built by engineers in the U.S., U.K., Germany and Switzerland—the same equipment used by Hershey's, Nestle, Ferrero and Godiva. 
The Guam Premium Chocolate Factory produces 108,000 premium chocolate-covered macadamia nuts every day and also makes chocolate-covered shortbread and asparagus biscuits. Guam Premium Chocolates are available at retail stores around the island including Pay-Less Supermarkets and K-Mart. 
Månnge' Pops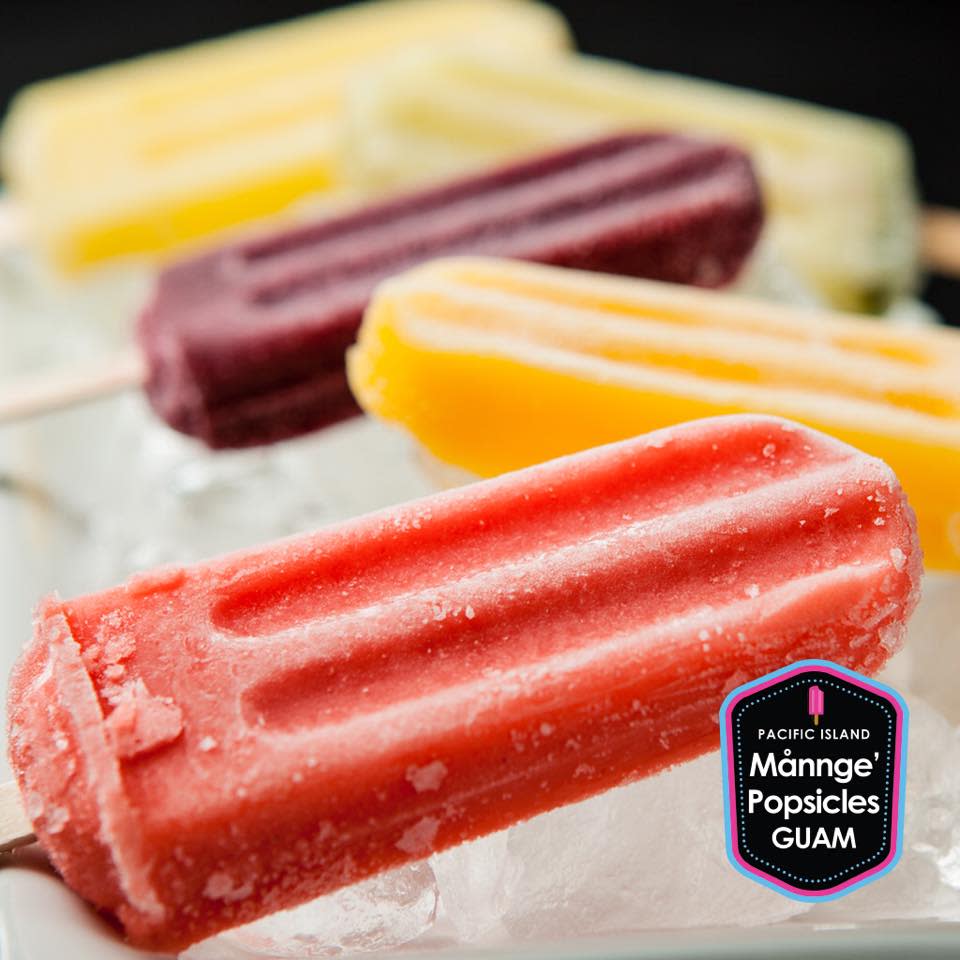 For a unique experience, visitors are welcome to tour the chocolate factory on weekdays. Call ahead to make arrangements for a personal tour. (671) 633-6646
Stay cool in the island heat in the most delicious way with a Made on Guam Månnge' Pop. Månnge' is the Chamorro word for delicious, and these gourmet popsicles that are with natural ingredients including sweet local fruit are just plain delicious. Månnge' Pops are handcrafted in small batches and feature classic and seasonal flavors such as lychee, pineapple star apple and soursop. 
Månnge' Pops are sold at Foody's, select Pay-Less Supermarkets, Fizz and Co. in Hagåtña, and the Hotel Nikko Guam in Tumon. 
Tita's Guguria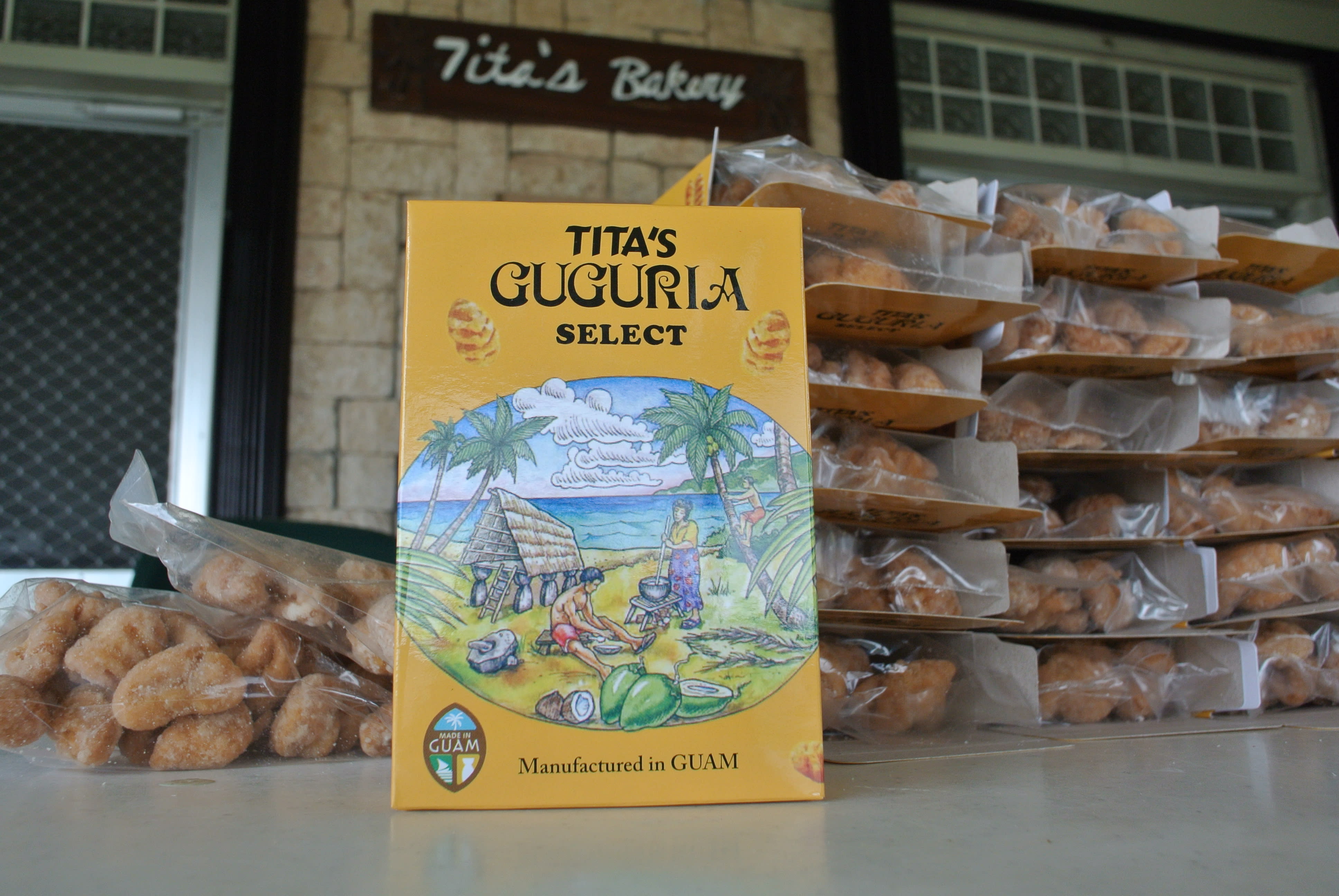 Guguria is a much-loved local treat that is sometimes called "the Chamorro jawbreaker." These small, hard, deep-fried and sugarcoated cookies are made with just three ingredients: flour, sugar and coconut milk. Since 1965, Mariquita "Tita" Leon Guerrero has been making guguria using a family recipe that was passed down from her grandmother.
Tita's Guguria is one of the most recognizable and best-selling Made on Guam products. It is a popular gift item among both tourists and locals and can be found in convenience stores and supermarkets such as Pay-Less and upscale shopping houses such as T-Galleria Guam.
Hafaloha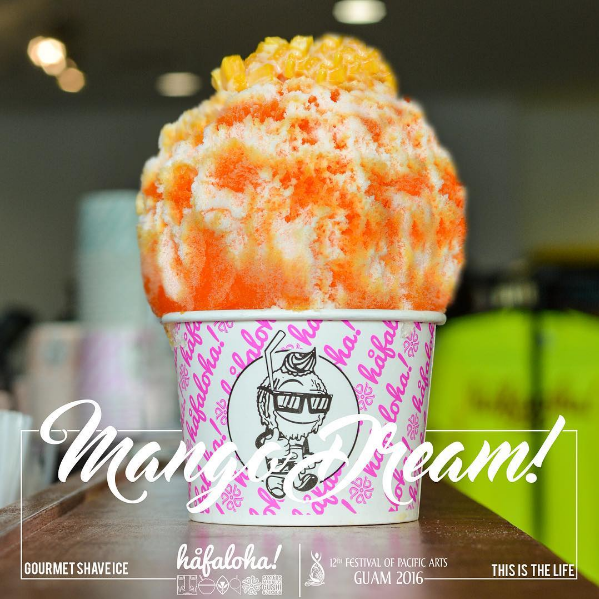 Weaving Chamorro and Hawaiian culture together, Hafaloha is an Only on Guam brand that takes shave ice to a whole new level. Hafaloha serves up soft, snowy Hawaiian-style shave ice, sweetened by flavored syrups and piled high over a creamy scoop of vanilla ice cream. With more than 40 syrup flavors to choose from, you can create your own masterpiece or try one of their bestselling flavors such as latiya (a Chamorro vanilla custard cake dessert), orange dreamsicle and strawberry shortcake.
Visit the Hafaloha shop at the Flame Tree Plaza across from Pacific Islands Club in Tumon.