The only thing better than a theme park is a water park! Beat the summer heat on Guam and enjoy riding the waves in a wave pool, floating along a lazy river and taking a turn on the latest water slides.
Onward Water Park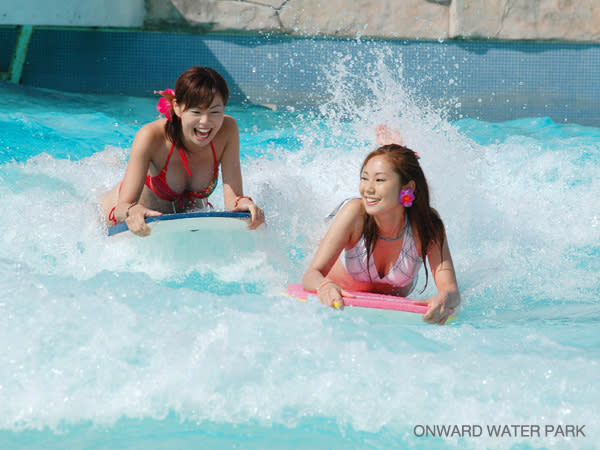 Adjacent to the Onward Beach Resort is the Onward Water Park, open daily from 9:30AM to 5:30PM. Onward Water Park is one of the largest water parks in Micronesia, with attractions and slides for all ages to enjoy. The park features exciting attractions such as the Manta slide, where riders can experience the thrill of zero gravity, a wave pool, which produces up to 1.2m high waves, waterslides, ocean zip line, a 360-m long river whirlpool, special pools for kids, a Jacuzzi and a poolside bar with various drinks and light meals available.
Open Daily: 9:30AM ~ 5:30PM
Telephone: (671) 647-7777
Website: onwardguam.com/hotel/en/resort/waterpark
Tarza Waterpark

Tarza offers some of the most thrilling and exciting slides on island. The park features 10 slides, a lazy river, speed and body chutes, and pools that you can relax in. If you're more adventurous and daring, slide down one of the speed chutes and body chutes, or grab a body board and surf ocean-like waves on the Flow Rider - a rapid moving sheet of water that creates an endless wave to ride. Tarza Waterpark also features Tarzana Restaurant when you'll find burgers, hotdogs, chicken nuggets, local red rice and chicken plates, fresh fruits and other light snacks.
Open Daily: 10:00AM ~ 4:00PM – Closed on Wednesdays
Telephone:  (671) 649-6150
Website: guamplaza.com/tarza-waterpark
Pacific Islands Club Guam (PIC) Water Park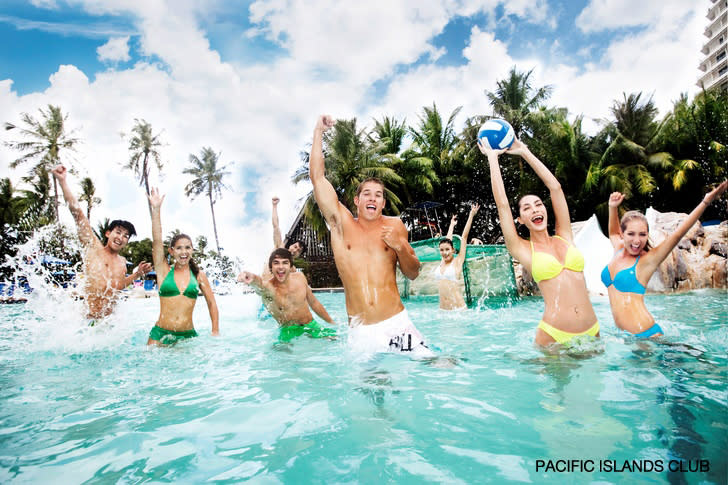 A resort centered on family, the PIC water park boasts five pools, two water slides, and unique features and activities such as a swim-through aquarium, a kayaking river, water polo and water basketball. PIC Clubmates, called the "ambassadors of fun," are at the water park to help make every guest's visit unforgettable. The PIC water park also offers snorkeling lessons, scuba diving lessons, windsurfing, paddle boarding, kayaking and other marine sports. Water park pass can be packaged with buffet lunch at the hotel's Skylight restaurant.  Reservations required.
Open Daily: 9:00AM ~ 9:30PM
Telephone: (671) 646-9171
Website: picresorts.com/guam