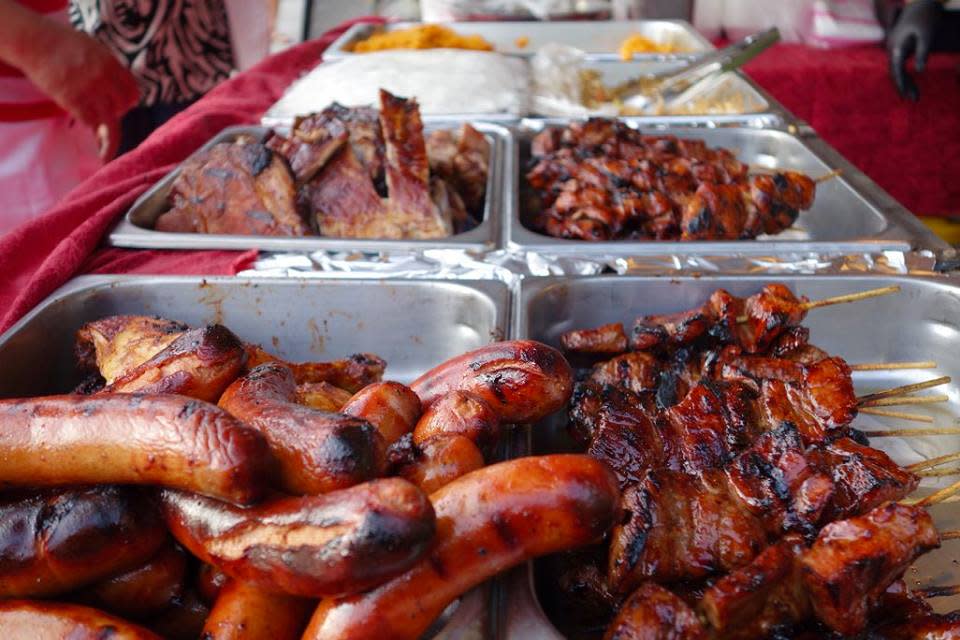 Guam is bringing a whole new meaning to Saturday Night Live as we prepare to kick off a brand new weekly event…. the Tumon Night Market!
Twinkling canopies, delicious food samplings, independent retailers and artisans are just a few of the features you can expect at the new open air Tumon Night Market. The market is set to open on September 24, 2016 and will be held every Saturday night from 5:00pm to 10:00pm at Governor Joseph Flores Memorial Park, also known as Ypao Beach.
At the Tumon Night Market you'll find over two dozen unique food stands and food trucks serving Chamorro barbecue and other local dishes such as red rice, chicken kelaguen and local seafood. Other vendors will feature international cuisines from Vietnam, Japan, Korea and China. Vendors will also sell beverages and treats such as fresh fruit juices, donuts, ice cream and shave ice. 
The Tumon Night Market will also feature 30 independent retailers and artisans that were specifically selected in order to offer visitors a variety of arts and crafts, locally made products, toys and other unique gifts that are travel-friendly and easy for visitors to take home.
The market will offer a spirited fiesta-like atmosphere with live local bands playing island reggae music. Jumpers and other fun activities will be available for kids to enjoy. Future plans and events for the Tumon Night Market include a Beer Garden, outdoor movies in the park, and even a seafood-themed festival. 
Ypao Beach is within walking distance from most hotels in Tumon Bay. Guests can also get there by taking the Guahan Trolley to the Ypao Beach bus stop, located in front of Guam Visitors Bureau between the Hilton Guam Resort & Spa and Pacific Islands Club. The Tumon Night Market is a family-friendly event that is open to the public and free to enter.
Come and enjoy street food, live music and shopping every Saturday night beginning September 24th and watch one of Guam's most popular beaches come alive after dark at the new Tumon Night Market.