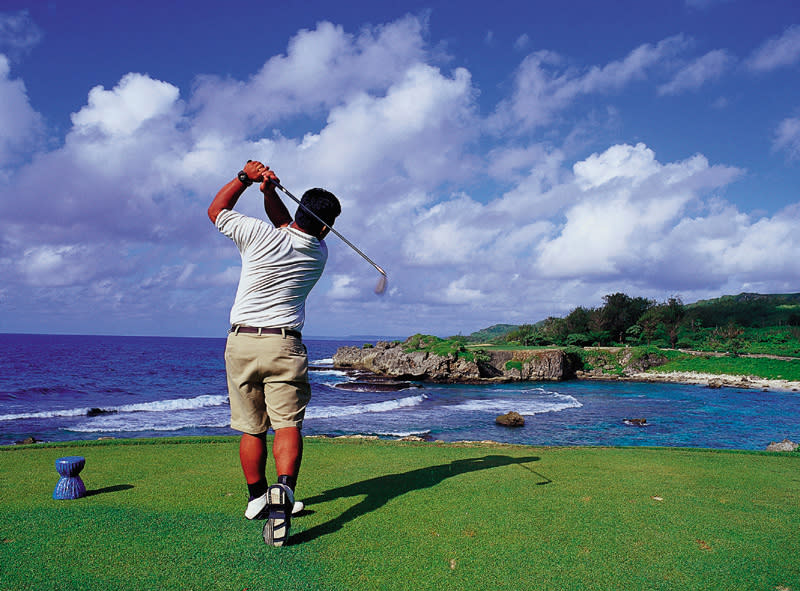 With seven world-class golf courses – some designed by legends of the game – Guam is the golf capital of Micronesia, where year-round warm weather offers 365 days of tee time in paradise.
From relatively easy, low-hazard fairways to some of the most challenging and risky holes in the pacific, all of Guam's seven golf courses have unique characteristics that allow players of every level to enjoy various styles of golf.
Play your next round of golf on a course like no other, surrounded by lush greens, coconut trees and stunning ocean views. Whether your visit to Guam is for business or pleasure, be sure to schedule a round of golf at any of these top-level courses.
In the northern part of the island, visit the Guam International Country Club, a championship course that was designed with the help of Japanese professional golfer Ayako Okamoto and is certified by the U.S. Golf Association (USGA).
Also in the north is Starts Guam Golf Resort, a vast, full-scale 27-hole tournament course that was the first in Guam to be certified by the USGA. This unique course is dotted with island-style hazards such as coconut trees, breadfruit trees and ponds.
In central Guam, pay tribute to Arnold Palmer at Leo Palace Resort Guam by playing on two courses that were designed by the late golf legend himself. The resort also has two courses that were designed by Jack Niklaus, who is widely regarded as the best golfer of all time.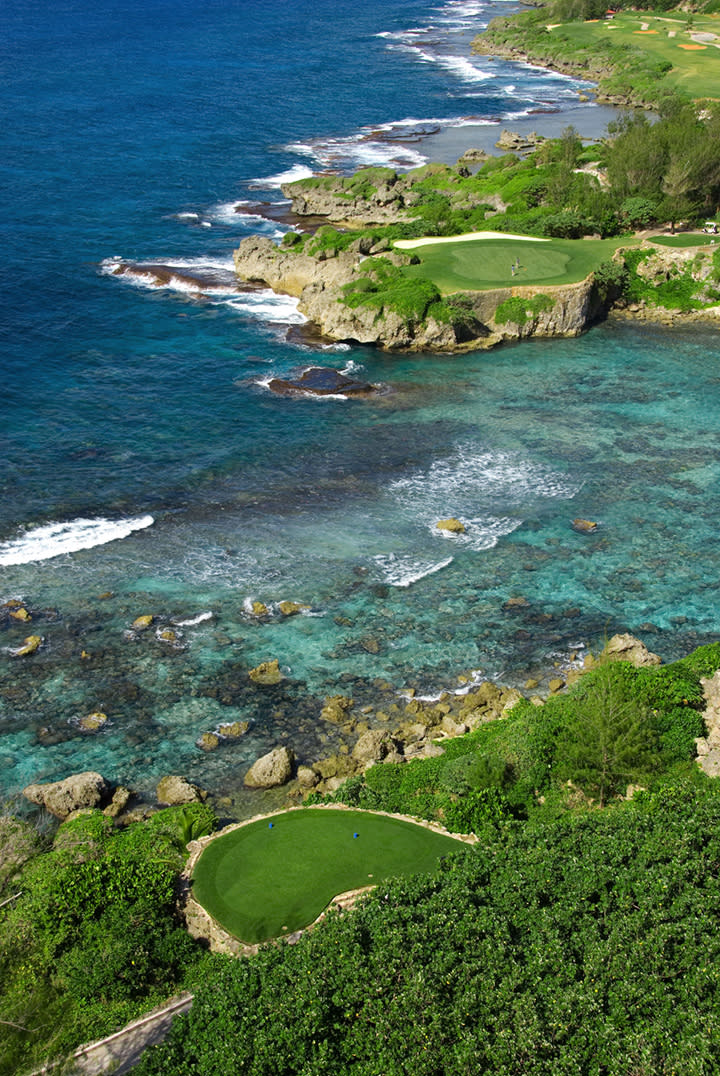 Named one of the Top 100 Golf Courses in the World, Onward Mangilao Golf Course hugs the central east coast of Guam and offers breathtaking seaside scenery. The course was designed by world-renowned golf course architect Robin Nelson, and is famous for its signature over-the-ocean hole No. 12 - a daring tee shot that stretches across the sea to a green built on the opposite end of a cove.
The final three of Guam's seven golf courses are located in the beautiful southern region of the island. Wonderful Windward Hills is the island's first and oldest golf course. The course is relatively easy as it was designed as a family course and can be enjoyed by singles, couples and beginners.
Country Club of the Pacific is an 18-hole course that rolls along Guam's southern coastline. Designed by renowned Japanese architect Kisho Kurokawa, the golf course is magnificently laid out to provide panoramic ocean views from nearly every hole. 
Onward Talofofo Golf Club is a dream course that was designed by nine legendary PGA players including Sam Snead and Ben Hogan. Each golfer took responsibility for the design of two holes, resulting in a course that offers spectacular views and challenging golf for all levels.