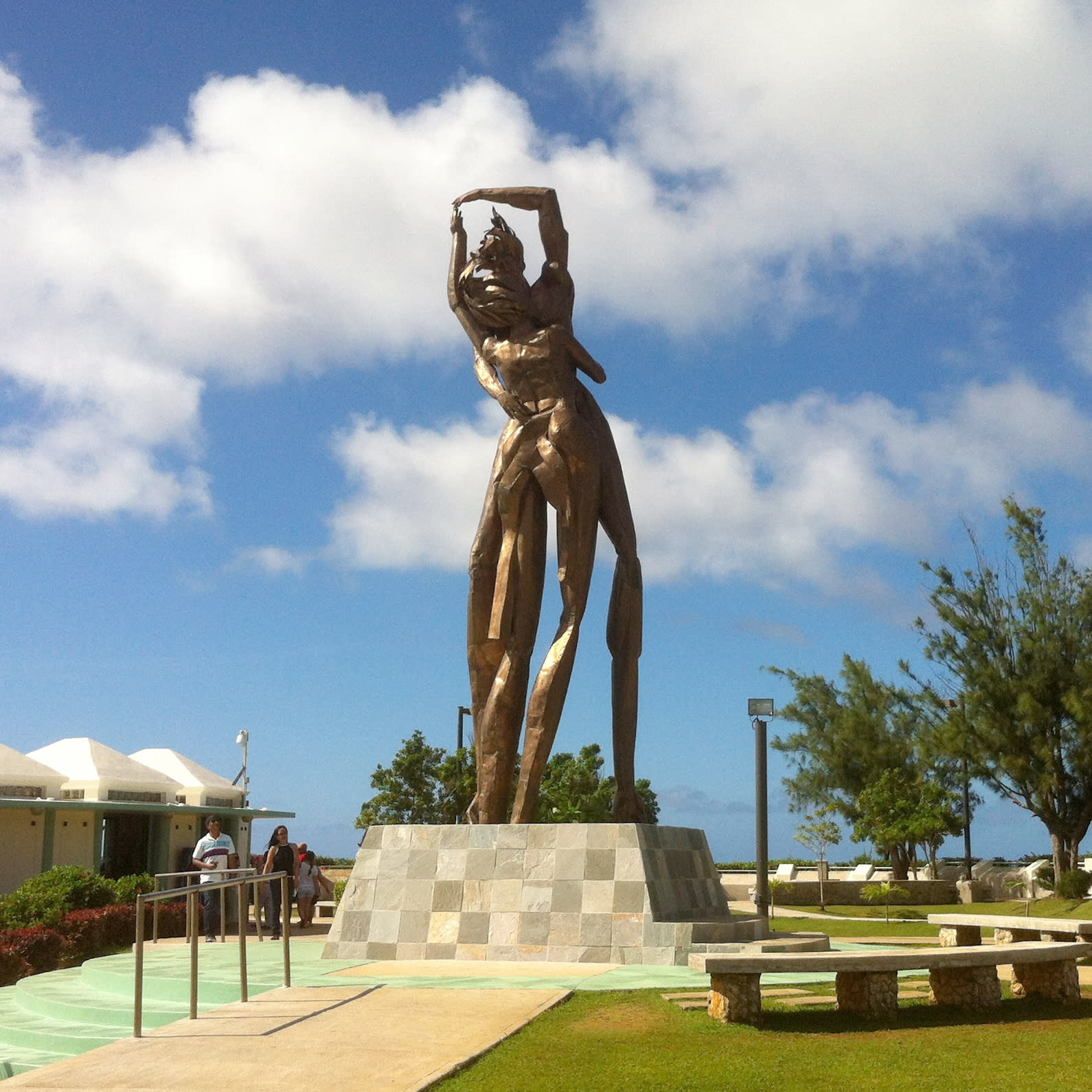 Guam is for Lovers
From breathtaking panoramic views to soft white-sand beaches and spectacular sunsets, Guam is a perfect destination for cultivating love and romance. This is why the Guam Visitors Bureau is proud to announce the theme for Visit Guam 2017 is "The Year of Love."
Whether it's romantic love, love of self, love for family and friends, love for food and adventure, love for culture, or love of the world around you, Visit Guam 2017 Year of Love will be a celebration of love by all definitions. 
Love Yourself
Visitors can achieve maximum relaxation with luxurious spa treatments or snooze peacefully on the beach in the shade of a palm tree. If getting healthy and fit is the goal, the annual Guam International Marathon and Ko'ko Half Marathon attract thousands of travelers every year. Guam's got marathon shopping covered as well.
Love Family and Friends
With countless marine sports and loads of other fun activities like waterparks, dinner and magic shows, museums and cultural centers, festivals, fiestas and night markets, there are no shortage of ways for groups to create memories that will be talked about for years.
Love Food and Drink
Chamorro barbecue, red rice and chicken kelaguen are world famous. If that isn't enough, Guam has restaurants of nearly every cuisine that will surely please even the most particular palate. 
Love History and Culture
Guam has 131 sites across the island that are listed on the National Register of Historic Places. These sites weave a fascinating tale of the island's struggles, resilience and victories that date back thousands of years.
Love the Environment
Guam's stunning landscapes and epic sunsets are legendary. From top to bottom, the island's mysterious caves and waterfalls, pristine shorelines, and tranquil southern villages offer many opportunities to connect with the great outdoors.
Love Romance
When it comes to romance, Guam is indeed the most romantic destination in the Western Pacific. Every year, hundreds of couples travel to Guam to get married or honeymoon, and Guam has received numerous awards for being the most romantic destination.
Highlights of Guam's Year of Love
Visit Guam 2017 Year of Love will see the return of the popular Love Light Park in Tumon, where couples, families and friends can take pictures and share on social media. Special Year of Love geofilters on Snapchat and Line will make it easy to add fun and unique stickers and filters to photos. 
A 2017 Year of Love adult coloring book focusing environment, culture and romance will be released. 
In 2017 Year of Love, every destination Guam wedding couple will receive a special His and Hers "Visit Guam 2017 Year of Love" shirt to commemorate their special day.
Celebrate Love in Guam
In these tumultuous times, Guam has declared 2017 to be the Year of Love. Visit Guam in 2017 and celebrate love for adventure, food, fun, and each other.