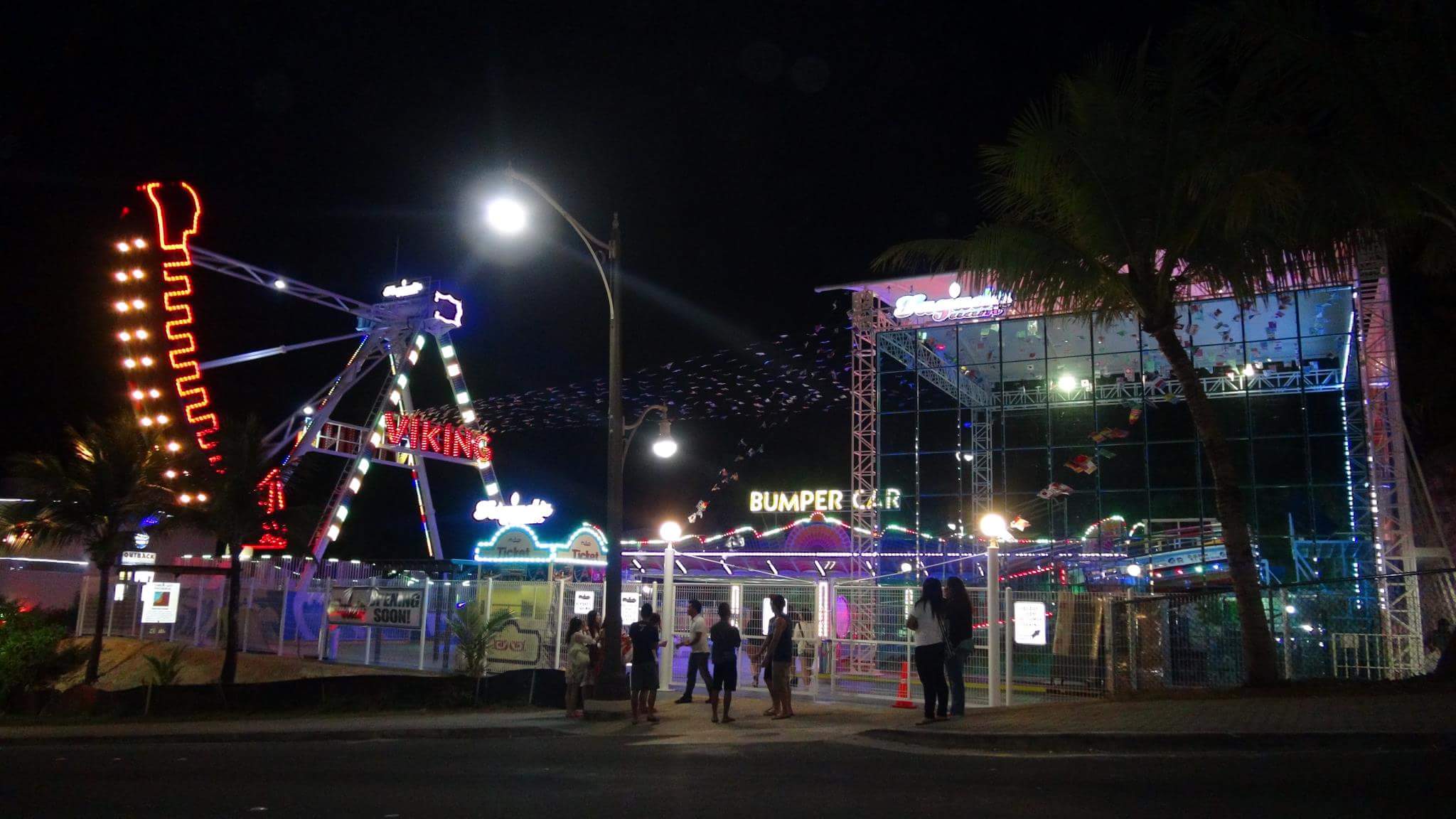 When the sun sets on Guam, there are plenty of options to spend an evening out on the town. Here are just a few ways to experience Guam after dark.
Dinner Theatre
Whether it's on the beach, in a posh theater, or on the deck of a boat, Guam offers a variety of dinner show options the whole family can enjoy, including spirited Chamorro cultural shows and mind-blowing magic. Most shows are conveniently located right in Tumon Bay.
Live Music
There's a good chance that if you walk into any hotel on the Tumon strip, there will be live music of some sort – completely free! Local music icons like dynamic duo Jesse and Ruby can be found playing nightly at the Outrigger Resort Guam; jazz pianist Patrick Palomo plays at Dusit Thani Guam Resort on Sundays and Mondays; and rock/reggae group The John Dank Show plays Saturdays and every other Wednesday at Abandon Ship. Other spots in Tumon known for their live music scene include Livehouse, Cowboy Ninja, and The Beach Bar and Grill. 
Dancing
Put on your dancing shoes and hit these spots to get your groove on. The Globe is one of Guam's hottest dance spots, playing EDM to R&B and everything in between, and featuring the island's largest dance floor with multi-level facilities. Along with smooth beats, club Drop's mixologists create unique drinks to enhance your experience. For an old school throwback, Kento's is known for bringing generations of classic pop music to the dance floor with live music performed by one of Guam's most popular party bands. 
Night Market
Featuring a variety of food and fun activities, the Tumon Night Market is a perfect place to dive into the uniqueness of Guam every Saturday night. The market is where visitors can taste local cuisine, listen to local music, and buy Made on Guam gifts and merchandise. The Tumon Night Market also features activities for children. 
Amusement Park 
For an adrenaline spike, Tagada Amusement Park is where to go for heart-pounding thrills in Tumon. Jump on the bumper cars for a bone-jarring ride; hold tight on the Tagada Disco as it bounces you to the beat; and set sail on The Viking and take in the view as you're swung into the Tumon sky. Tickets are sold separately or in packages and at special rates for members. Tagada is open from 3pm to 12am on weekends, and 4pm to 11:30pm on weekdays. 
Star Gazing
When all is said and done, sometimes Mother Nature provides the perfect after-dark family adventure. Guam's clear skies are prime for stargazing, from the sands along Tumon Bay to the southern coastlines Guam. Don't be surprised if you see more shooting stars than you've ever seen in your life.