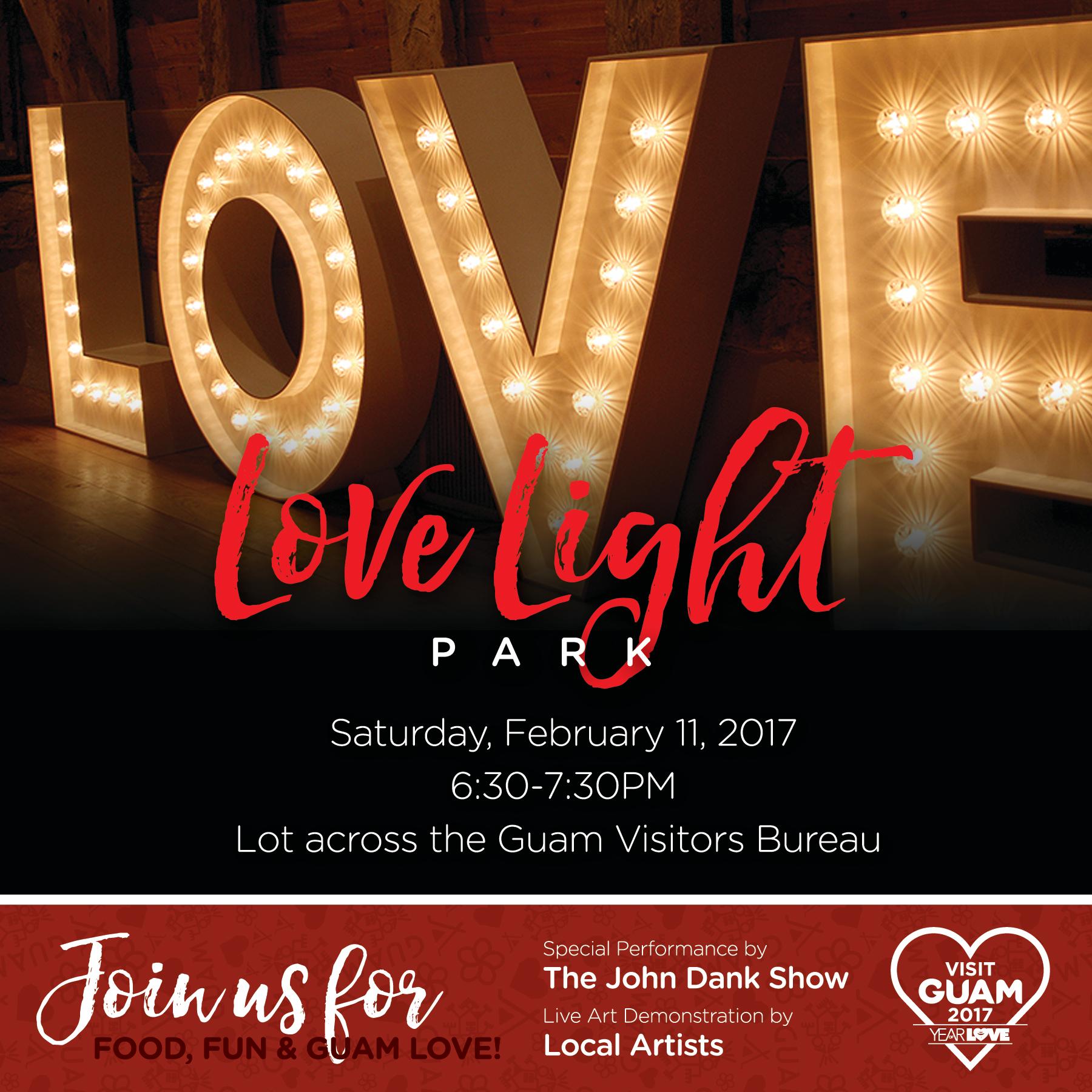 This month love is sailing on the warm Guam breeze and there's no better place to celebrate than the 2017 Year of Love Light Park. Located in the heart of Tumon, the Love Light Park is celebrating both the American Valentine's Day on February 14th and Japan's White Day on March 15th. 
Kicking off on February 11, experience live music, live art demonstrations and activities for kids as you walk through and take in all the love that the park provides. Take a romantic stroll with your sweetheart through a heart-shaped tunnel of love, snap fun pictures beside iconic love-themed lights and displays, and declare your Guam Love on a heart-shaped tree ornament for all to see. 
Little ones can enjoy watching movies on a big screen projected just for them and discover their creative side with an interactive coloring station. Some of Guam's hottest local musicians will perform live, including The John Dank Show, whose hit single "Current" is the Visit Guam 2017 Year of Love theme song.
The evening will also feature a live art demonstration by Josh Agerstrand, a self-taught local artist and one of the founders of the annual Guam Art Exhibit (GAX). Enjoy some valentines treats and then make your way down to the Tumon Night Market for some good food and refreshing beverages.
Throughout your visit, post photos of what you love about Guam using the hashtag #withlovefromguam for a chance to win amazing Guam Love prizes. You can also upload pictures at love.visitguam.com for a chance to be featured in the Guam Visitors Bureau's Year of Love campaign. 
If you can't make it to the party on February 11, don't worry. The Love Light Park will be open daily from February 11 through March 17 for a month of celebrating and spreading love. The park is located across Ypao Beach Park and the Guam Visitors Bureau headquarters in Tumon.