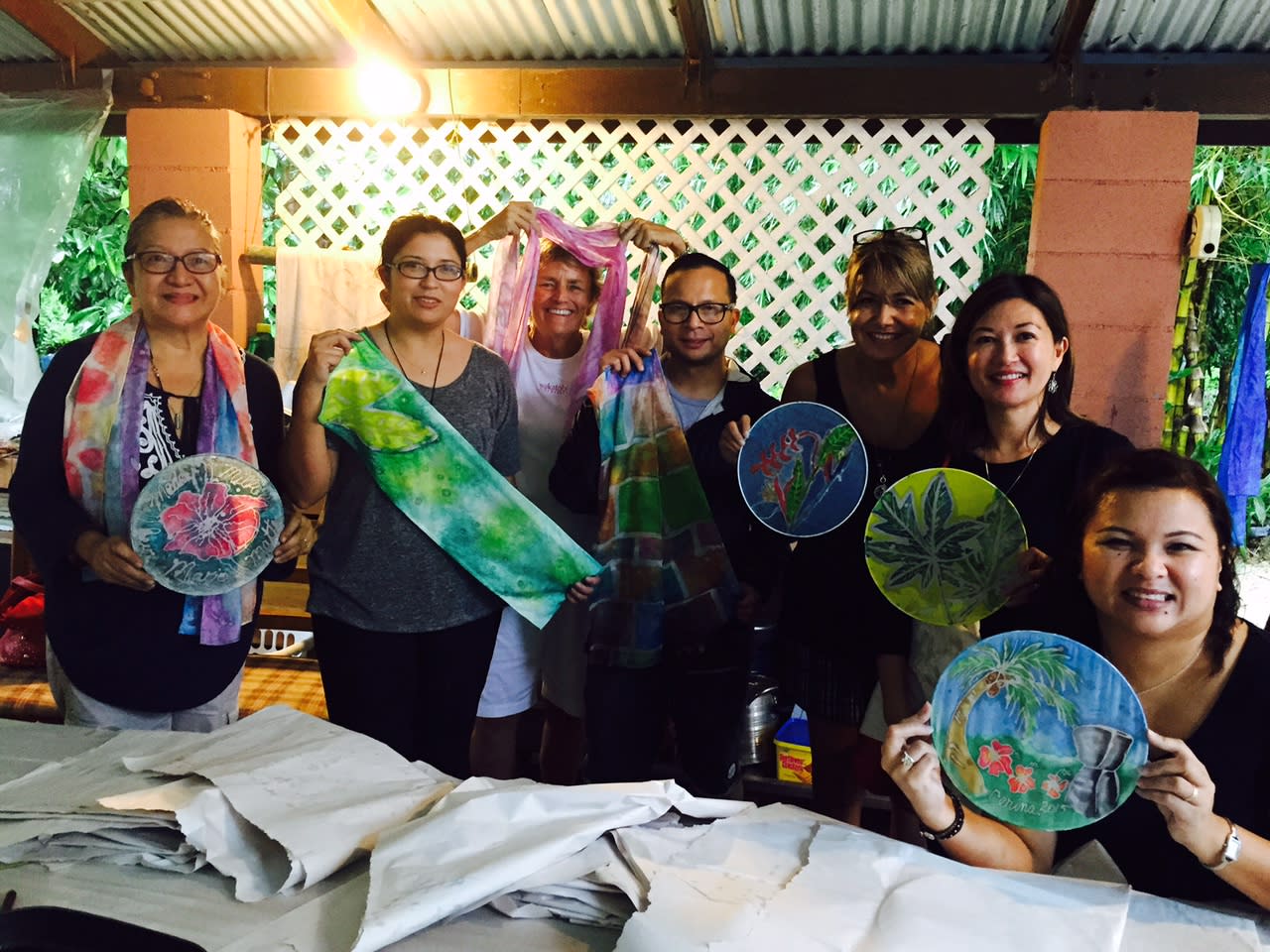 For a unique, off-the-beaten-path experience on Guam, spend an afternoon creating art with one of the island's most illustrious artists: Judy Flores. 
Known for her vibrant paintings that depict Guam's rich history and culture, Judy Flores, PhD. is a professional batik artist, historian, and folklorist who grew up in the southern village of Inarajan and continues to work towards restoring and revitalizing historical buildings within the village.
Judy Flores is also one of the founders of Gef Pa'Go, a cultural village on Inarajan Bay, where visitors can gain insight into what life was like for Chamorros in the early to mid-1900s. Judy Flores also worked to restore and transform the historic George Flores building into a museum and traditional Hotnu Bakery, where sweet breads and pizza are baked in a traditional Spanish-style wood-burning oven.
Once a month, guests are invited to join Judy Flores in her home for an afternoon of batik painting in her garden studio in Inarajan. The 3-hour workshop includes material for 4 projects. Participants can choose from making scarves, suncatchers (silk stretched on wire hoops or squares), and banners. At the end of the workshop, each participant will leave with 4 masterpieces.
The Batik Painting Workshop is a terrific way for friends and families to enjoy a fun afternoon with a small group in beautiful Southern Guam, creating art and learning about Chamorro culture and history from a true local artist.
The next Batik Painting Workshop will be held on May 13, 2017. Seating is limited to 10 people, and no experience is necessary. To purchase tickets and reserve your seat, visit https://www.guambatikgallery.com/.