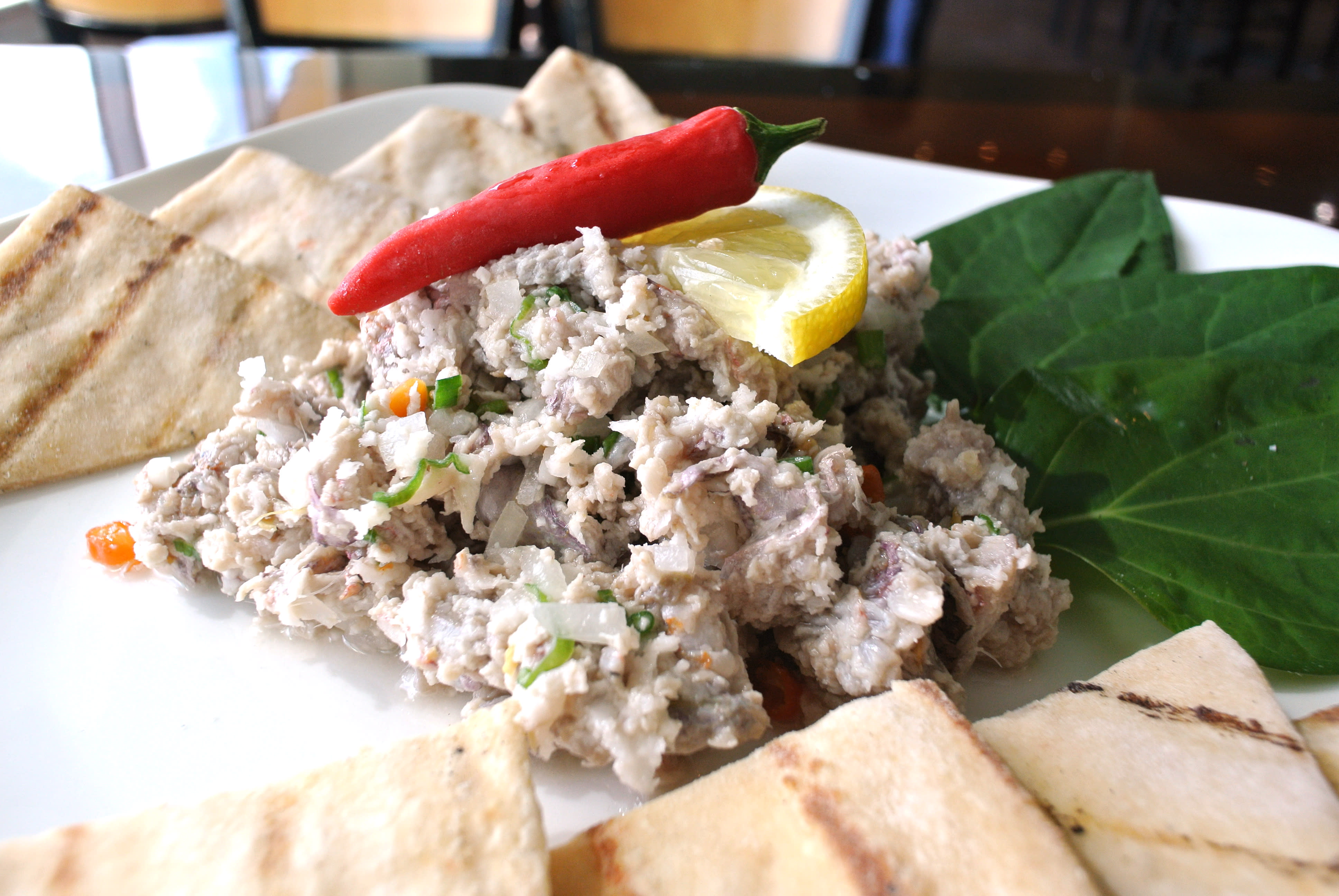 Cooked without heat, kelaguen is a signature dish of Chamorro cuisine that uses a combination of lemon juice, salt, and hot peppers to "cook" chopped fish, seafood, or meat.
Chicken kelaguen is the most common variety of kelaguen and is a staple at fiestas, in restaurants, and is even sold as a snack in convenience stores. 
In this video, Proa Restaurant Chef de Cuisine Ryan Chiguina shows us how to Cook Like a Chamorro and prepare tiao (juvenile goatfish) kelaguen using simple, fresh ingredients.
You'll need:
1/2 yellow onion, diced
1/2 cup grated fresh coconut
2 stalks green onion, chopped
1/2 cup fresh lemon juice
1/2 teaspoon lemon power
3 lbs tiao (juvenile goatfish) Tiao can be substituted with ahi tuna, mackerel, salmon, or shrimp
2 hot peppers, chopped
salt to taste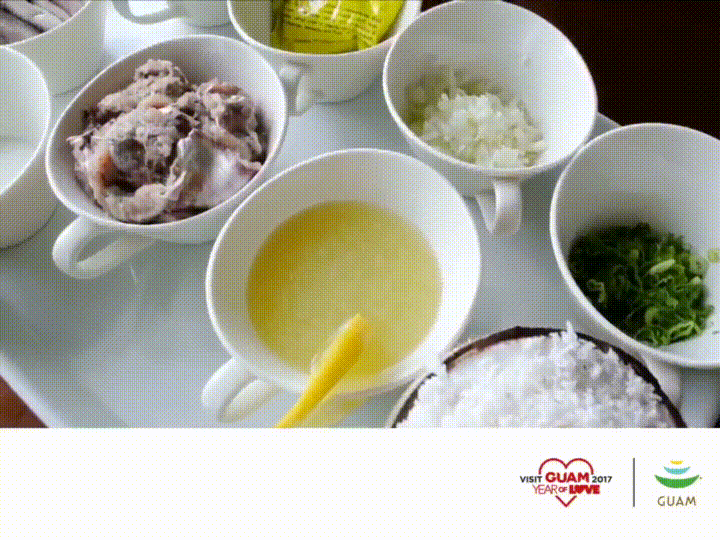 Directions:
Debone the tiao by first pulling the head from the body. Next, starting from the belly, pull the bone away from the body. Rinse the fish in water to clean. Chop the tiao and combine with all other ingredients. Keep chilled and serve with flour or corn titiyas.
About Proa Restaurant
With locations in Tumon and Hagåtña, Proa Restaurant and Patisserie welcomes guests to enjoy a memorable 'Hafa Adai' dining experience through its hand crafted Pacific-rim styled menu and fresh made-to-order daily specials served with local hospitality and flair. Open daily from 11:00am to 10:00pm. Follow Proa Restaurant on Facebook: @ProaGuam