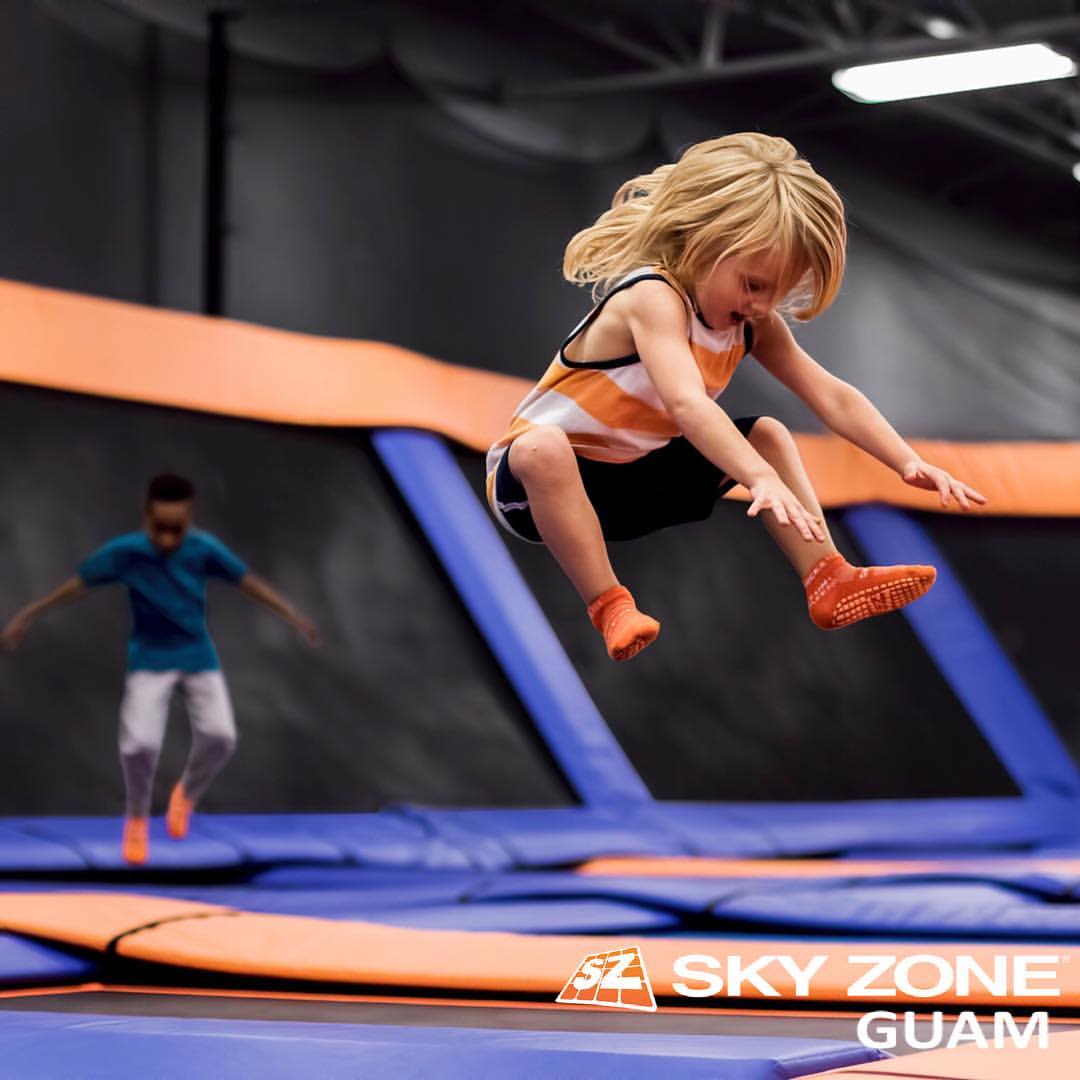 People of all ages need to play – it's beneficial to the mind and body. Sky Zone is Guam's first trampoline park and it's a place that stirs excitement, revs adrenaline, refreshes the mind, and engages muscles. Sky Zone offers seven attractions and wall-to-wall aerial action including ultimate dodgeball and trampoline dunking. Here's a look at the different ways you can play:
1. Freestyle Jump
Defy gravity and grab some air on Sky Zone's sprawling wall-to-wall trampolines for endless aerial action with friends. Sky Zone Guam's massive freestyle jump area features 70 trampolines that are designed to show off your inner acrobat.
2. Ultimate Dodgeball
Sky Zone created trampoline dodgeball and is the exclusive host of the annual Ultimate Dodgeball Championships broadcasted on ESPN. On Sky Zone's walled courts, players are free to fly in unique ways so bring your family and friends for some next-level dodgeball.
3. Skyslam 
Three Skyslam courts enable you to jump higher and dunk harder. Hoops of different heights accommodate jumpers of all sizes, so everyone can rock the rim.
4. Foam Zone
Fly without fear into the Foam Zone - perform huge jumps and flips and land softly into a pool of huge foam squares.
5. Skyhoops
SkyHoops elevates classic basketball into the air with an aerial twist, where you'll challenge a friend as they try to block your shots, and you block theirs.
6. Skyjoust
SkyJoust is gladiator-style combat, taking place on pedestals over a foam pit. It's great if you can keep your balance, but you've still got to knock the other contestants off of theirs. Good luck.
7. Skyladder
Another balance challenge, Skyladder challenges you to climb a wobbly ladder suspended over a foam pit and plant your flag.
From toddlers to seniors, Sky Zone is a place for everyone to play safely. Sky Zone court monitors are positioned at every attraction and are there to ensure that everyone, from toddlers to adults, is safe and having fun. For parents with toddlers, a special Toddler Time is held on Tuesdays and Thursdays from 10am to 12pm, when the park is dedicated just to toddlers from walking to 5 years old.
The indoor park also features a concession stand with pizza, hot dogs, chips, and drinks, as well as private rooms and packages for birthday parties and group events.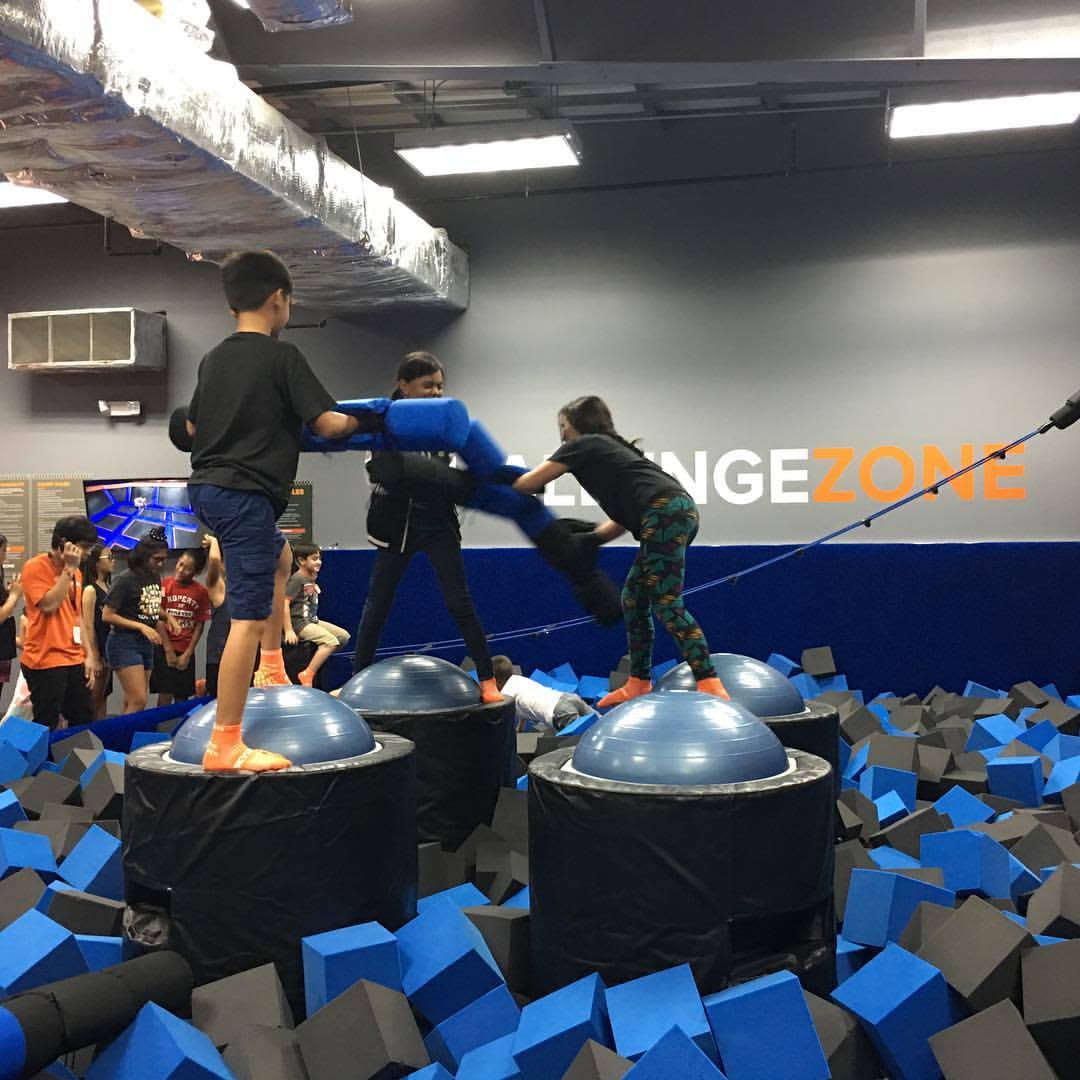 Sky Zone 
Location: Agana Shopping Center
Hours: Open every day from 10AM to 10PM
Website: skyzone.com/guam | Facebook: skyzoneguam
Entrance fee: $18/60min, $22/90min, $26/120min