Whether you're looking for keepsakes to cherish your #InstaGuam memories or a tasty treat to bring home to share, consider a unique souvenir that was designed and handcrafted right here on Guam. To ensure the item's authenticity, be sure to look for the official Made in Guam product seal on the packaging. This government-issued seal certifies that an item or product is made in Guam. Here are some of the places where you can find authentic Made in Guam products.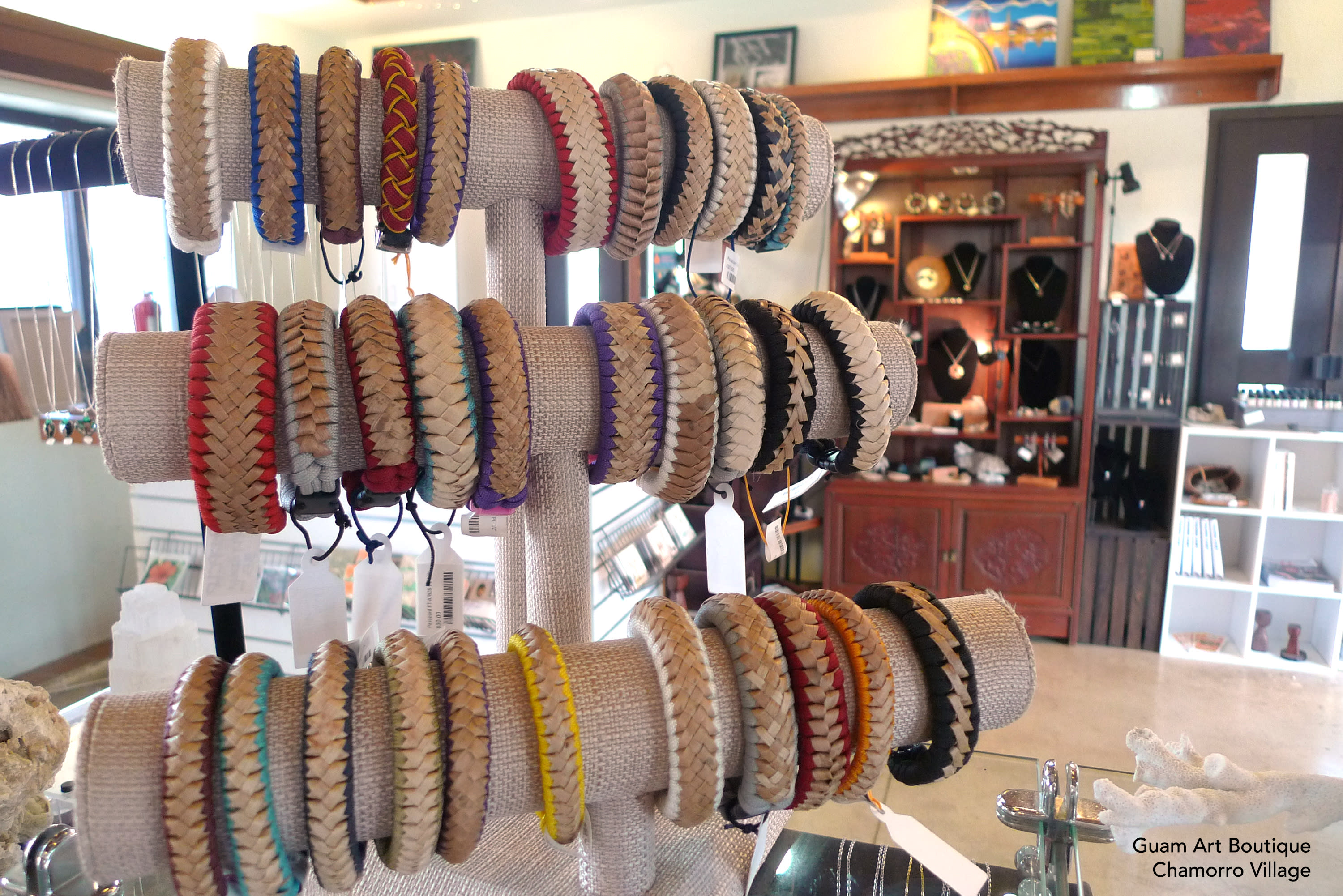 Chamorro Village
Home to the Wednesday Night Market, the Chamorro Village in Hagåtña is a great starting point for local products produced with pride. The Chamorro Village provides a platform of support for many of Guam's artists and designers, and many of its shops are filled with products that were crafted locally.
One of these shops is the Guam Art Boutique, a gallery that features the work of 14 Guam-based artists encompassing a wide range of handcrafted gifts and souvenirs such as jewelry, soaps, coconut oils, books, hand-woven accessories, and more. And you don't have to wait until Wednesday night to visit the Chamorro Village – it's open every day of the week from 10:00 a.m. to 6:00 p.m. (although many shops are closed on Sunday).
Guam Museum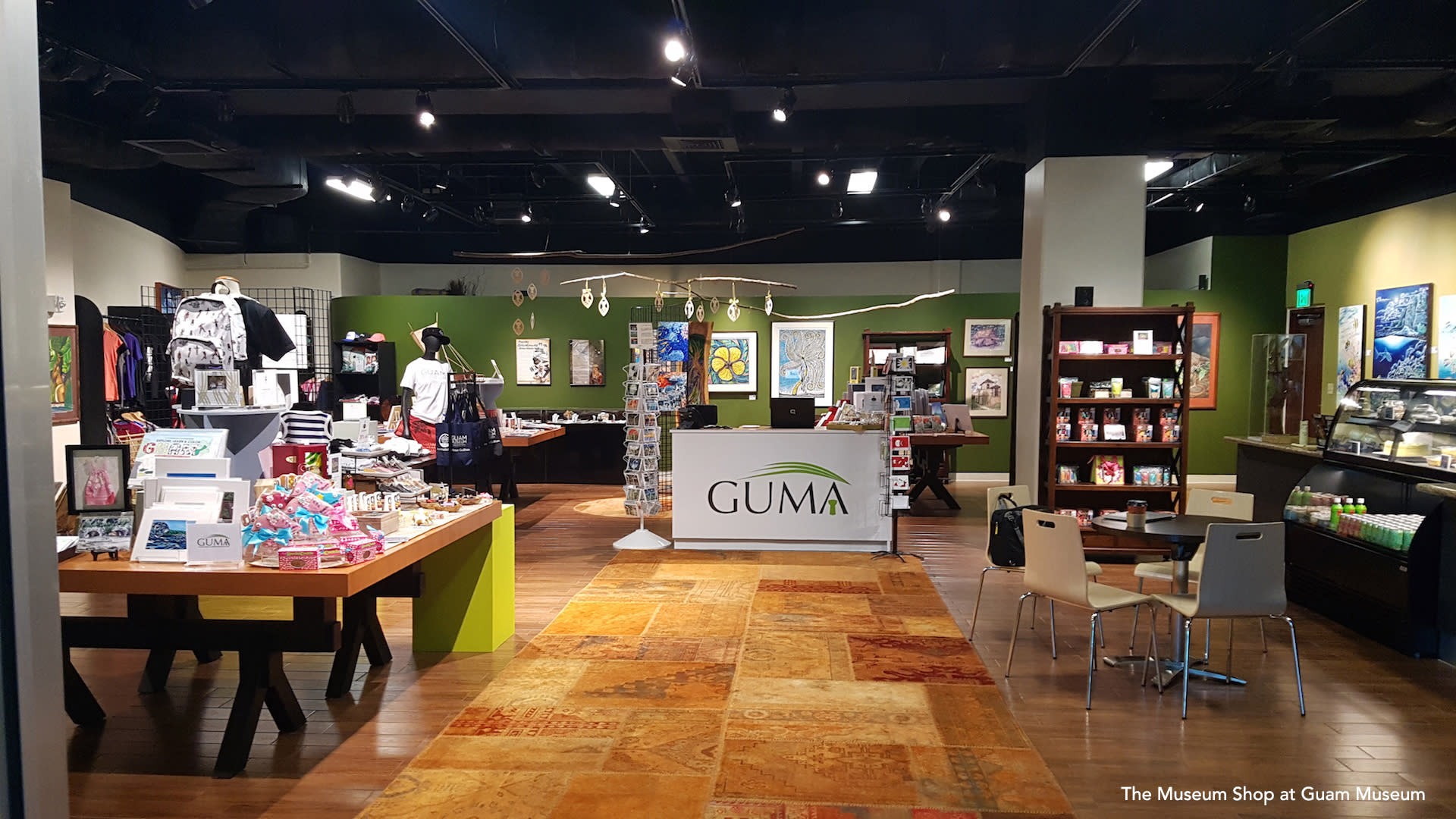 The Museum Shop at the Guam Museum features a variety of authentic local art and cultural products carefully selected to represent the best of Guam's indigenous artists and cultural producers. The Museum Shop is designed to support the museum's mission of promoting and perpetuating Chamorro culture through local painters, photographers, authors, carvers, jewelers, and more. 
The Museum Shop includes Island Icons by Ron J. Castro, a collection of 3D puzzles and models of selected island icons that are laser cut and packaged in Guam. Individually made by the artist and his family, each puzzle takes about a week to produce. From marine and land animals to treasure boxes and island icon leis, Ron's Island Icons include everything from the guma latte, the galaide and carabao cart to all the farming implements that keep a Chamorro ranch going. A great gift for all ages. 
The Guam Museum is open every day from 8:00 a.m. to 2:00 p.m.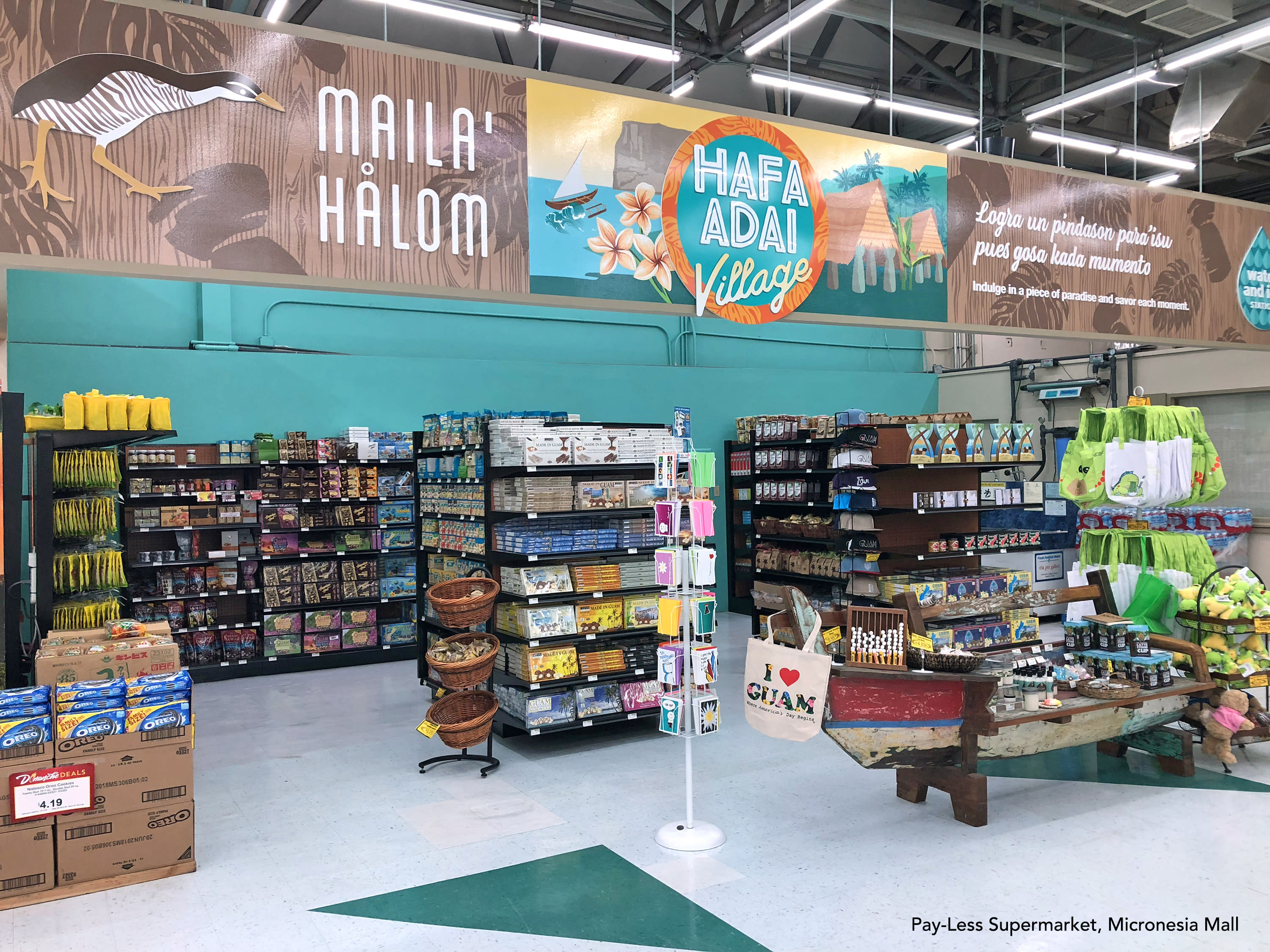 Hafa Adai Village
Earlier this year, Pay-Less Supermarkets, Guam's largest supermarket chain, debuted Hafa Adai Village, a collection of all things Guam available at its Micronesia Mall and Oka Tamuning locations. From the tropical aromas of local beauty products to local goodies such as guguria, latte stone cookies, and fine chocolates all made right here in Guam, the Hafa Adai Village was created to offer visitors a piece of paradise. 
Micronesia Mall Pay-Less and Oka Pay-Less in Tamuning are both open 24 hours.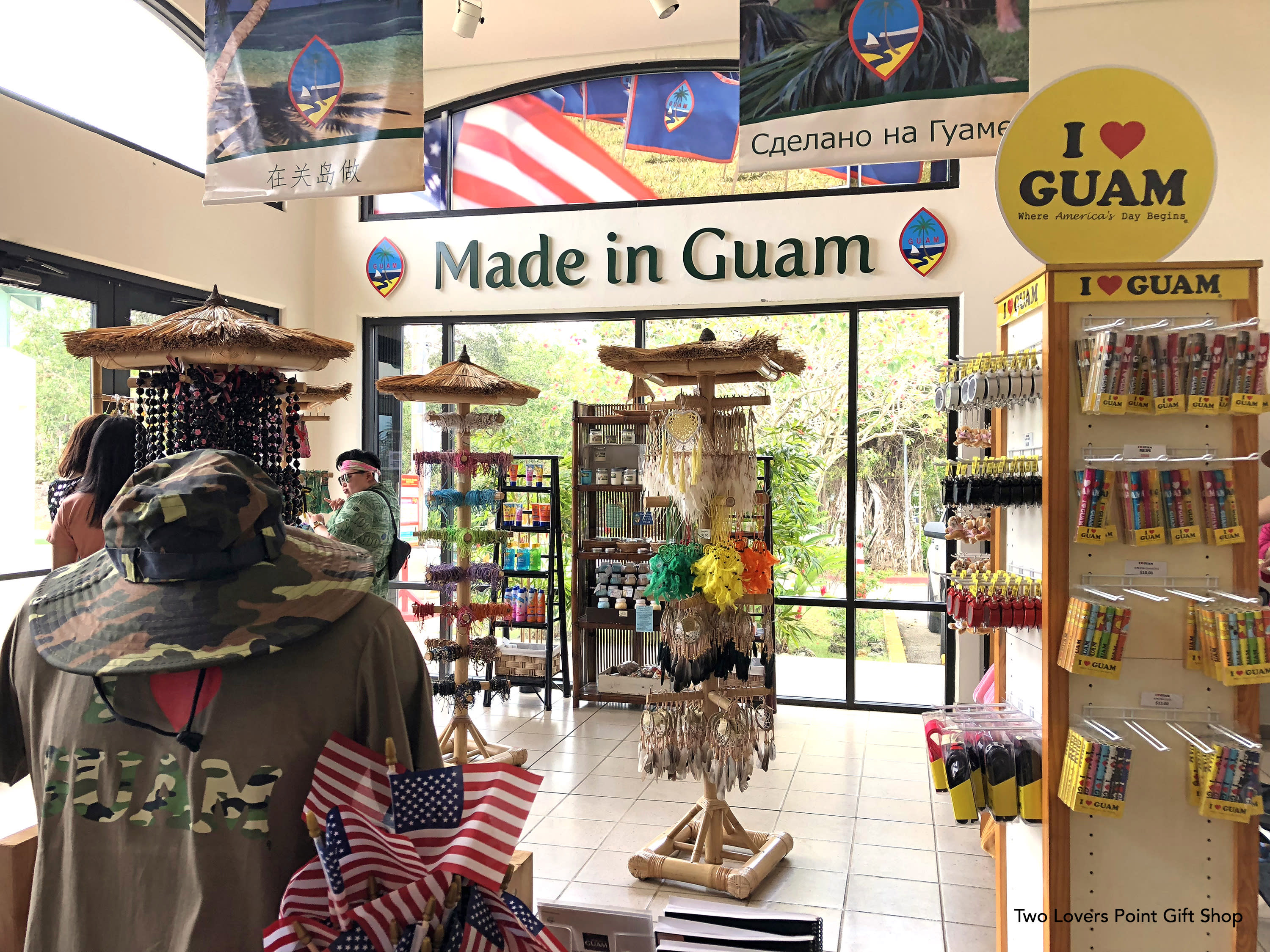 Puntan Dos Amantes (Two Lovers Point)
The gift shop at Guam's iconic attraction provides a wide array of locally made crafts and souvenirs, including books, jewelry, clothing, accessories, beauty products, and more. Visitors can send a stamped mailer home right from the gift shop that contains beautiful pictures of Two Lovers Point. The gift shop also carries audio and video souvenirs that tell the Two Lovers Point legend in three languages. The park and gift shop are open daily from 7:00 a.m. to 7:00 p.m.
Made in Guam Spring Fair
The collections of 15 Made in Guam seal holders will be on exhibit and available for purchase at the Made in Guam Spring Fair on May 4, 2018 at the Tumon Sands Plaza Center Court from 10:00 a.m. to 5:00 p.m. This will be a great opportunity to browse a wide range of local products and even meet the artists who crafted them. Don't miss this once a year event. Tumon Sands Plaza is located in the heart of Tumon.