Best Thing To Do This Week: Visit the Guam Micronesia Island Fair!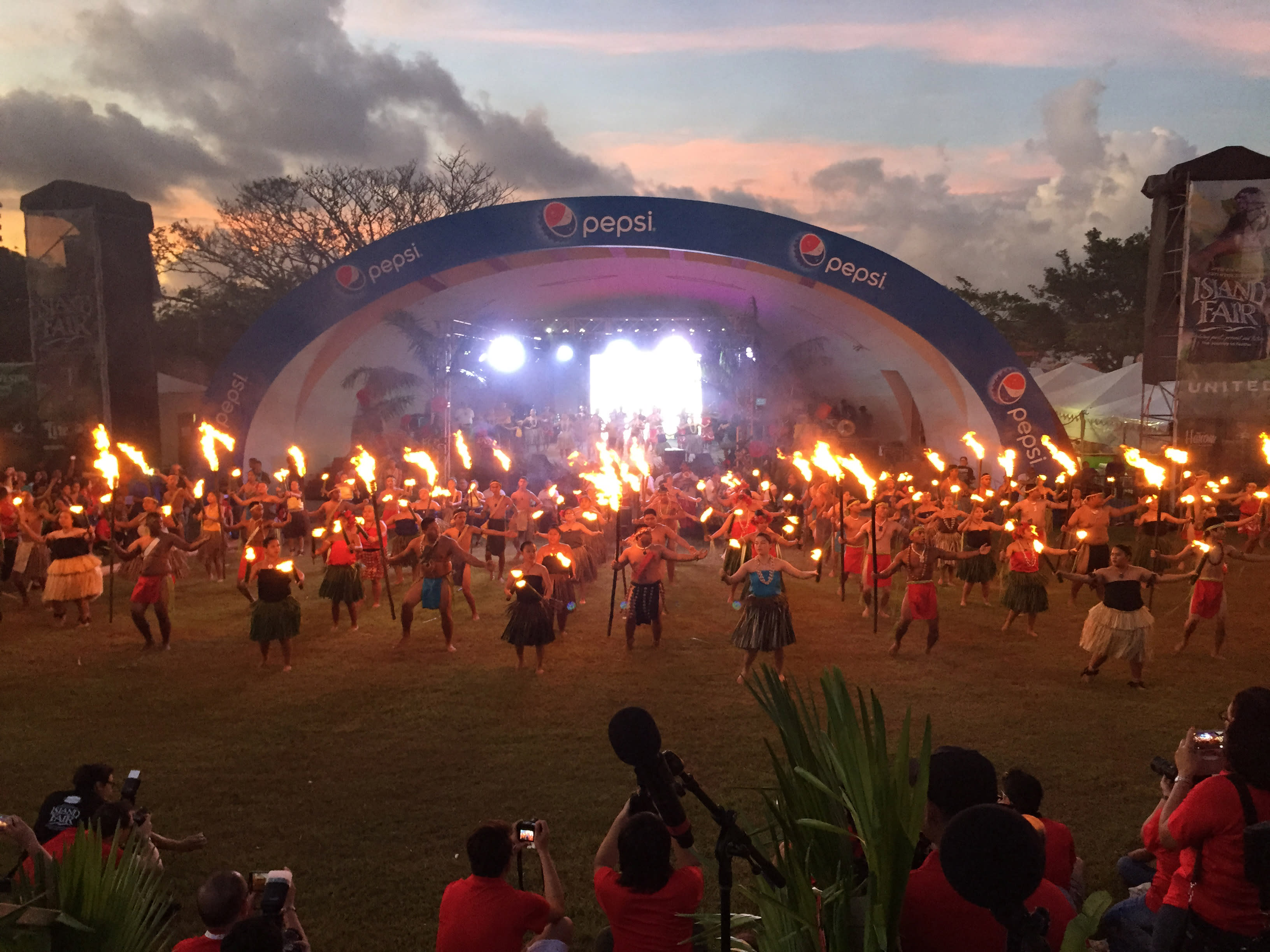 The biggest annual cultural celebration in the Western Pacific, the Guam Micronesia Island Fair, returns this week for its 30th year and it is one of the best ways to experience the sights, sounds, and flavors of Guam and Micronesia.
From May 2nd to May 6th, Guam and seven neighboring islands – the Northern Mariana Islands, Chuuk, Kosrae, Pohnpei, Yap, the Marshall Islands, and Palau – will unite to celebrate and share their unique cultures and practices with fairgoers.
This year's festival theme is "We Are Micronesia" and each delegation will represent their island with delicious food, arts and crafts, demonstrations, traditional cultural performances, contemporary musical performances and more. In addition to 19 delegation booths, other exciting highlights of the 30th Guam Micronesia Island Fair include:
·      22 concession booths and food trucks
·      21 activity and vendor booths
·      A Masters booth to showcase traditional blacksmithing, carving and weaving
·      Two performance stages: One for live bands and one for cultural dance and vocal performances
·      Storytelling by Sakman Chamorro founding member Mario Borja
·      Guam Unique Merchandise Association booths
·      Heineken House Beer Garden
·      Free Wi-Fi at the fairgrounds
·      Games, rides, and more
Don't miss this wonderful, once-a-year opportunity to taste delicious food, see powerful dance and music performances, browse for arts and crafts, and learn about traditional practices of eight diverse Pacific cultures. Take advantage of the festival's free Wi-Fi and share your GMIF experience with us by using the tag #InstaGuam – you might win a Guam prize package!
Guam Micronesia Island Fair Dates and Times:
Wednesday, May 2 – 5pm to 9pm
Thursday, May 3 – 5 pm to 9pm
Friday, May 4 – 5pm to 11pm
Saturday, May 5 – 5pm to 11pm
Sunday, May 6 – 5pm to 9pm
Location: Paseo de Susana, Hagåtña (Near Chamorro Village)
The Guam Micronesia Island Fair is free admission and family-friendly. Click here to download a map of the festival grounds, and click here to download the festival's daily performance schedule.