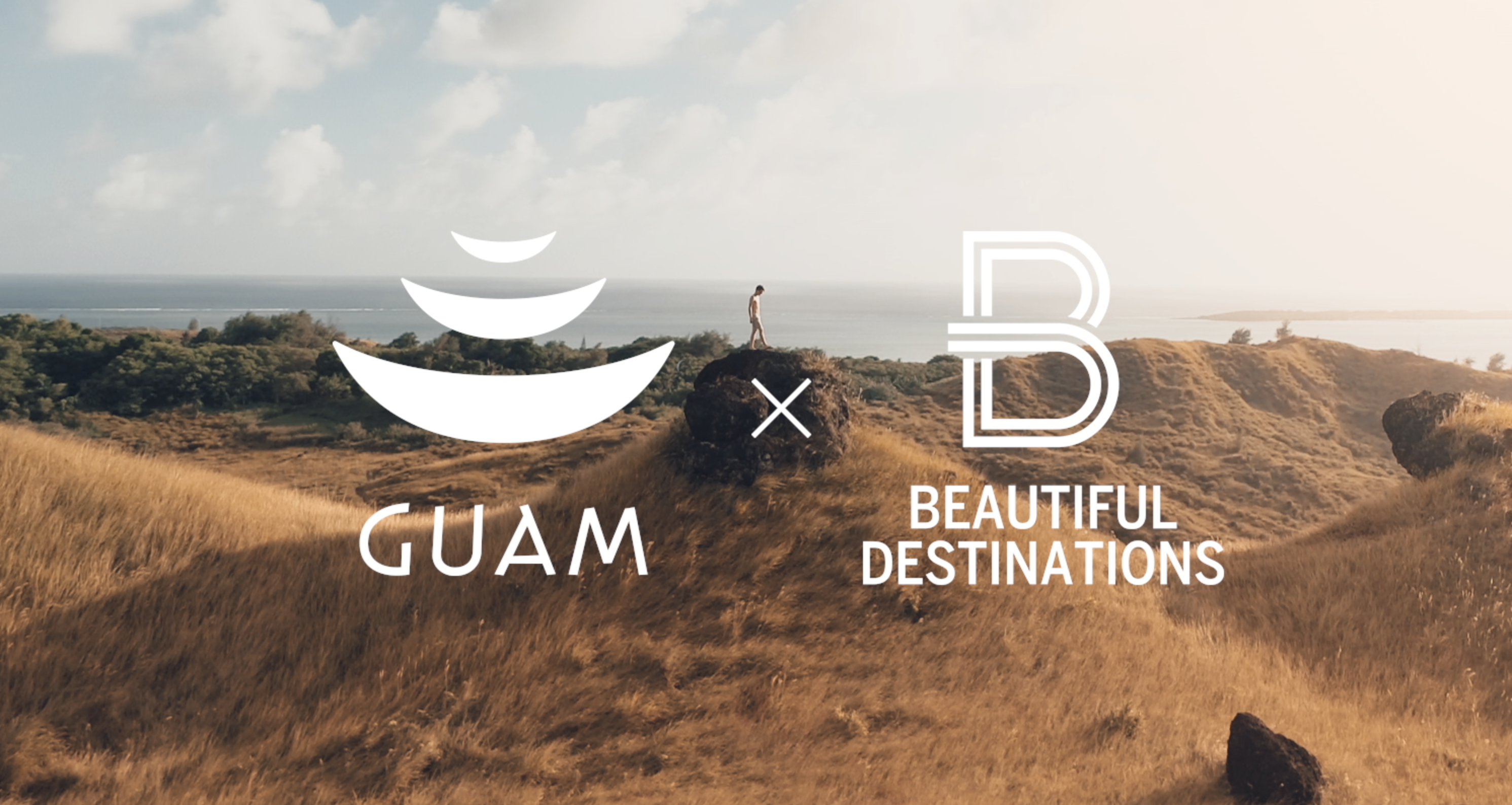 The Guam Visitors Bureau (GVB) has partnered with award-winning creative agency Beautiful Destinations (BD) to launch a global campaign about Guam through its popular social media channels.

Beautiful Destinations is behind one of the world's largest travel communities on social media, spanning 20 million people across 180 countries. They create and distribute "social first" content for a mobile audience and were voted by FAST COMPANY as one of the world's most innovative companies in 2017.

"We're proud to have worked with the Beautiful Destinations team to really capture their unique experience of Guam, share it with the rest of the world and their millions of followers," said GVB President and CEO Nathan Denight. "Their brand greatly influences the decision-making process of travelers worldwide and we're happy to partner with them to share Guam's natural beauty, Chamorro culture, and people. We encourage everyone to share BD's photos and videos of Guam on their social media channels."

"Beautiful Destinations' mission has always been about celebrating the beauty of the world and its amazing people, places, and experiences," said Cory Stephen Martin, Beautiful Destinations Videographer. "Our recent visit to Guam has given us a chance to immerse ourselves in a culture that is brimming with pride of its ancestral roots and people. The people of Guam immensely care for family, and they extended that familial energy to total strangers like ourselves."

The first social media post on the global Guam campaign will launch on Beautiful Destination's Instagram, Facebook and Weibo accounts launched Thursday, May 10, 2018. The second social media post featuring a one-minute video of Guam launched today, May 11, 2018 on those same channels. Please see link to watch the full video: https://youtu.be/Y-aT2vseF9M
All of GVB's markets will then re-post or share the content to maximize the reach of the global BD brand and its 20 million followers to strengthen Guam's digital presence. More photos and video content from Beautiful Destinations will be shared throughout the remainder of 2018.

Martin added, "Guam is a special destination in the world because of its genuine character and energy. The people made us feel easily familiar with their home because of the warm welcome extended to us. This, and their beautiful island, is what we would like to showcase to the world."

Follow Beautiful Destinations on Instagram, Facebook and Weibo (@beautifuldestinations), as well as the Guam Visitors Bureau on Instagram (@visitguamusa), Facebook (@visitguam), and YouTube (@guamvisitorsbureau) for more content.