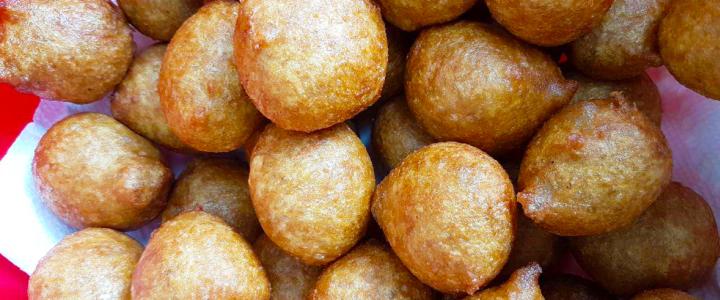 When you think of a warm, tropical island you're likely to think of sandy shores and bright blue waters. The last thing to come to mind is a winter wonderland of blankets of snow, Santas in hefty red costumes walking about, or snowmen and snow angels decorating the snow-covered streets. So what does Christmas on Guam look like? 
Well, instead of sledding down snow capped hills, we skimboard across our sandy shores. We build sandmen and use colorful shells for eyes and a mouth. On Guam, we explore the warm waters instead of crisp snow and play with stars and instead of snowflakes.
Guam is also filled with light festivals scattered around the villages and musicals with talented singers who belt out the loveliest Christmas melodies. Walk around a maze of vibrant Christmas lights and shining decor around the village of Tumon, gaze at the wondrous and gigantic Christmas tree at the Governor's house, or await carolers all across the island who are ready to spread joy.
Because of Guam's rich history with Catholicism, you'll find various houses with the belen outside, depicting the nativity scene. There are also private and public nobenas, or novenas, where a techa, or a prayer leader, leads a series of prayers over the course of 9 days. These are especially important during the Christmas season as nobenas allow the older generation to pass down their faith and culture to younger generations. Plus, one of the best parts of a nobena is the feast at the end.  
Another way Guam distinguishes their Christmas spirit from other places around the world is through their fiestas that are often open to family, close friends, and even members of the community. Fiestas are a great way to expose Guam's mouthwatering cuisine while catching up with old friends and connecting with family. Leading up to the Christmas week, you'll notice houses surrounded by a line of cars and fresh cut yards with canopies propped up to offer shade for large groups of party-goers. Local churches hold holiday fiestas with all the greatest CHamoru treats. Fill your stomach with the delicious taste of scrumptious shrimp patties, roast pig, red rice, and latiya. And that's not even half of the menu!
One of the local treats you're sure to find is Guam's famous boñelos dågu, a type of yam donut.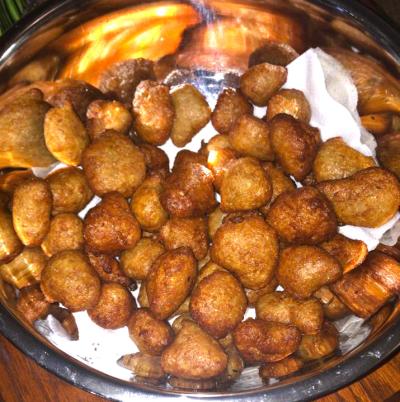 To make this local sweet, it's as easy as 1,2,3! All you'll need is:
- 5 to 10 lbs. of peeled and grated dågu, or yam
- 1 cup of sugar
- 2 ½ cups of flour
- 2 ½ cups of water
- 4 to 6 grated young coconuts
In a bowl, mix all the ingredients thoroughly. Form them into balls that are all similar in size.
Heat up a pot of oil and set it on medium heat. Fry your boñelos dågu for 10 to 15 minutes or until it's crispy and golden brown on the outside. Then dip your sugary concoction in your favorite syrup and enjoy!