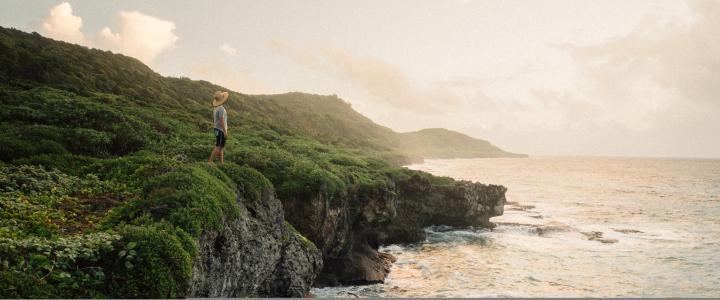 Scenic overviews and idyllic areas to swim are abundant here on Guam, but there are some crowd favorites that all visitors should check out. Hidden along the back road of Mangilao are Marbo cave and a breathtaking cliff side view of the island's northeastern coastline. So get your swim clothes and cameras ready because this adventure is one for the books!
Marbo Cave
The journey to Marbo cave is no more than a five to 10 minute trek down a fairly steep slope. Even small children can manage the hike with the help of an adult. The cave is equipped with a set of stairs that lead down into a crystal clear paradise and a manmade platform for you to place your belongings. But be careful! The steps are mossy and moist and it's easy to slip.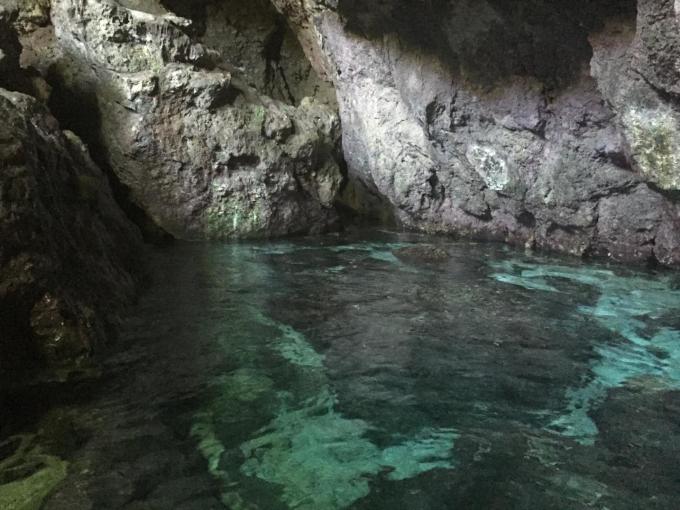 At the bottom, treat your senses to some of the most stunning freshwater pools you've ever seen. The waters are a perfect blue and the bottom of the main pool is visible even on overcast days. Children can play in the more shallow areas while older kids and adults can jump from the rocky platforms into crisp waters. Past the rocky wall is a deeper pool for more experienced swimmers. Be sure to take flashlights with you as this section of the cave is much dimmer. Below the surface are underwater caverns that professional scuba divers explore, but it's not wise for average snorkelers or recreational swimmers to venture these pathways without a guide. 
Cliffside View
At the entrance of the cave, hikers can veer left and walk towards the limestone cliffs less than 5 minutes away. At the end of the well-worn path, take a left. When you reach a fork in the road, take another left until you reach the breathtaking view of Guam's northeastern coastline. Relax and watch the crashing blue waves collide with the ocean rocks or have a picnic with the cool breeze and warm sun on your back. Spot the "Whale's Tail" rock as you surround yourself with all the best nature has to offer.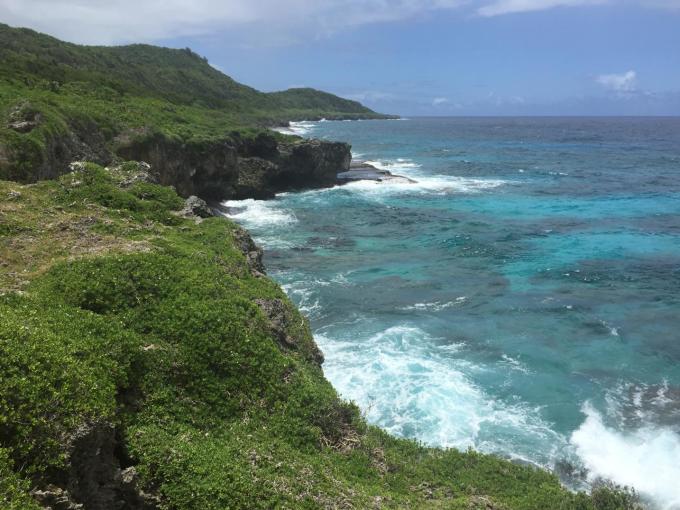 Some Safety Tips
While the journey to the cliffs and the cave is relatively easy, it's always best to exercise caution. Ensure your car is parked and locked in the appropriate parking area and carry all valuables with you in a waterproof bag. Bring water and snacks for sustenance and an extra plastic bag to stow any trash. Proper attire is also a must. Closed toe shoes that have good grip are best for navigating the moss covered trail, especially during rainy season. Avoid unwanted mosquito bites with long sleeve tops and leggings or spray on some mosquito repellent. And don't forget sunblock if you plan to visit the cliffs.

Most of all, make sure to have fun and enjoy the beauty of Guam's natural landscapes!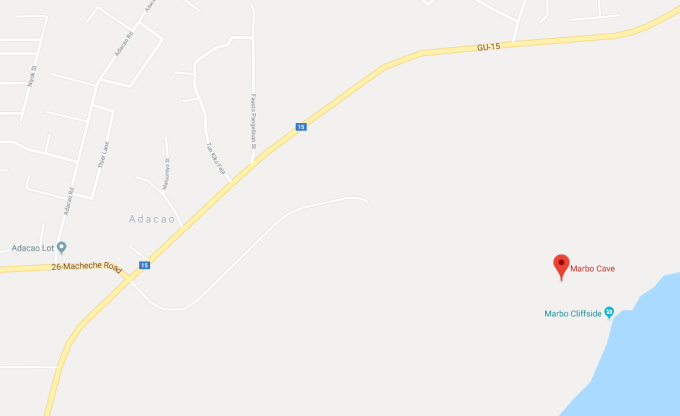 Find your way to Marbo Cave here!