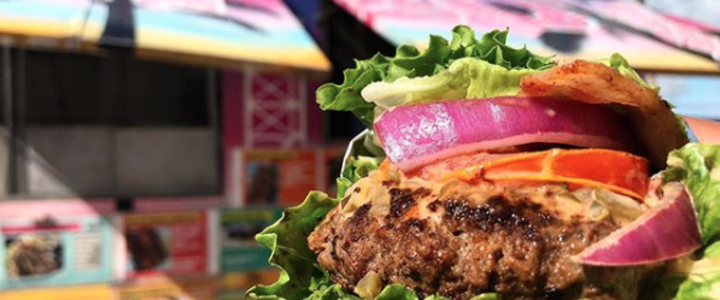 Let's face it. Guam has no shortage of delicious cooking and food trucks are a great way to expose yourself to the wide array of cuisines we have to offer. Whether you're looking for a quick stop on your jaunt around the island, on a lunch break, or merely in the mood to satiate your hunger, check out these food trucks along the way!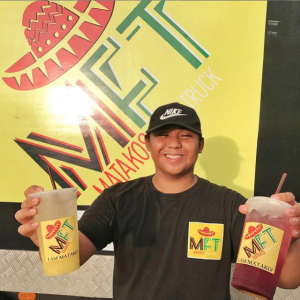 Matakos Food Truck
Matakos––translated into "non-stop-eating" in Filipino––fuses the Filipino culture and Mexican cuisine into their simple but delicious meals. The inspiration for their business comes from two cultures that use food to celebrate, build, and strengthen relationships. 
Customers can purchase some of their top sellers like Z's Carne Asada Fries, Bueno Nachos, or their Matakos Burrito. Refresh your palate with drinks like Agua Fresca or Hor-ChaCha's that come in flavors like blueberry, watermelon, or coffee. Treat your stomach to Bryant's Carne Asada Trio filled with slow cooked marinated beef, cilantro, onions, Mexican cheese, and homemade salsa all served on your choice of a crunchy or soft taco. With thirteen years of experience exposing their taste buds to a diverse array of cuisines in California, cooking at home, and growing up on Filipino and Mexican foods, there is surely no shortage of flavors to find here! 
Visit them on Instagram or Facebook @MatakosGuam to find out more!
Fat Boy Slim
If you've had any exposure to the food truck culture on Guam, there's no doubt you've heard of Fat Boy Slim. Known for their quality ingredients at affordable prices, FBS aims to provide healthy but delicious cuisine with a wide range of BBQ meats cooked to perfection. 
Try out the crowd favorite School Boy Que containing BBQ chicken with a side of macaroni salad.  Or treat your senses to an array of CHamoru comfort foods along with their scrumptious sushi rice, kelaguen, or sautéed veggies. In the mood for something sweet? Purchase their Wheatney Houston Pancakes topped with bananas and their house made macadamia nut sauce. Whatever you choose to order, you can't go wrong!
Rain or shine, FBS is open 7 days a week and hopes to slowly transition into a 24-hour service. Keep up with their journey by following them on Instagram @fbsguam or text in your orders at (671) 480-4215.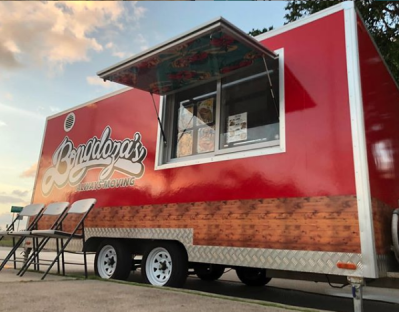 Bongdoza's 
Another delicious food truck on the rise is Bongdoza's. After being a teacher for several years, founder and owner, Bong Mendoza, bravely chose to pursue his passion in cooking and hasn't looked back since. He takes pride in the quality of his food and his growing relationship with his customers and community. 
Bongdoza's can best be described as "familiar yet unique" as it takes crowd favorites and adds its own unique twist. Purchase the Beefy Mac Bowl with a blend of 3 cheeses or the Fried Rice Bowl containing spam, bacon, longanisa, and eggs. Or check out one of Bongdoza's best hits, the Loco Moco Bowl, served on a bed of warm rice and filled with slow cooked chunks of steak, mushrooms, onion gravy, and eggs. Despite only selling four items currently, you'll be sure to find something to satisfy your hunger. 
Follow Bong's journey on his Instagram page @bongdozas or contact him at (671) 787-DOZA (3692). 
The Food Truck 
In the mood for gourmet burgers and mouth-watering banh mi? Then don't miss out on The Food Truck. Founder Joseph Atalig was inspired to popularize the glory of banh mi on Guam by his uncle, and the customer acclaim to his ½ pound burgers convinced him to fuse the two together. 
The Food Truck's cuisine is prepared with locally sourced products and top-quality ingredients in mind. Customers can experience all its deliciousness first hand by ordering crowd favorites like the Chicken Lemongrass Banh Mi, the Shitaki Glazed Tofu Banh Mi, or the famous ½ pound Spicy Trucker Burger that's stuffed with cheese and slathered with bacon, onion jam, fresh sautéed jalapenos, and their house dinanche aioli. 
Don't let their small size fool you. The Food Truck is no stranger to large crowds and can cater an event with up to 500 customers. Reach out to them through Instagram @thefoodtruckguam or call (671) 864-8105.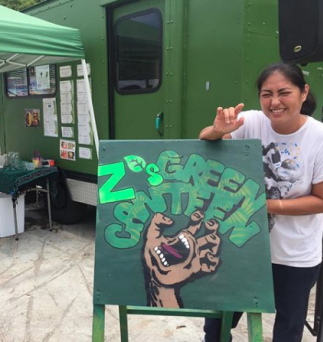 Z's Green Canteen
Z's Green Canteen's goal isn't just to satiate your palate with 100% plant-based ingredients. This food truck also aims to bring awareness to sustainable practices and the benefits of using locally sourced ingredients. Because Z's Green Canteen is passionate about sustainability, customers can come in with their own containers and utensils and all of their meals are made from scratch– including their ice cream that's perfect for a hot day! 
They're best known for their Green and Yellow Smoothie Bowls that customers can customize to their heart's desire. Blended with fresh and local avocados, kale, matcha green tea, chia seeds, flax meal, cacao nibs, dates, and soy milk, customers can decorate their Green Smoothies with various fruits and toppings that are in season. Want something savory? Try out their Pulled "Pork" Sandwich made with local jackfruit, the refreshing Mango Thai Salad, or their scrumptious Portobello Mushroom Sandwich. 
Be sure to support the movement by following them on Instagram @zs_greencanteen or contacting them at (671) 487-LOVE (5683).