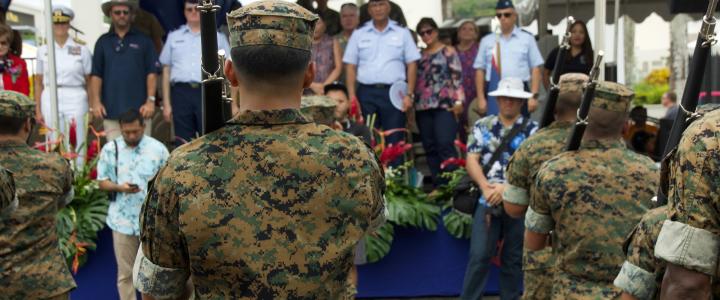 Liberation Day is a special date for our island and its people. On December 8, 1941, Japan began its invasion of Guam with air attacks, bombing populated areas like Sumay and Hagåtña, Guam's capital. Soldiers didn't set foot on the island until two days later, where they would cause much strife and turmoil for the next 3 years. During the invasion, families were forced out of their homes, men and women were massacred and abused, the CHamoru language was banned, and locals were forced to aid in war efforts, often at the expense of their own health and safety. It wasn't until July 21, 1944 that US forces infiltrated the island in hopes to liberate locals from the destruction of the Japanese invasion. The three week long battle resulted in thousands of deaths and casualties, but ultimately Guam's liberation from Japanese oppressors.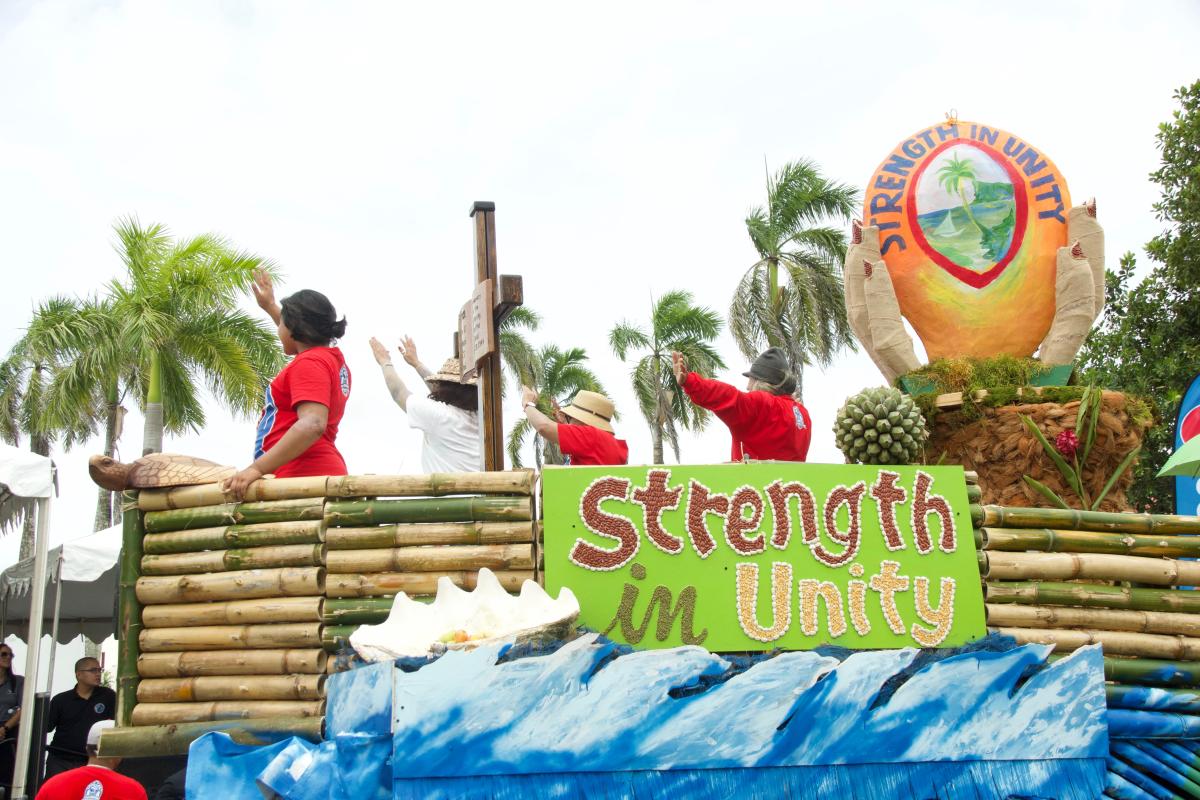 Despite the horrors that World War II brought to the island, Liberation Day honors and respects the brave lives lost during the occupation and the noble and selfless servicemen and women who sought to fight for a cause greater than them. It is a bittersweet holiday dedicated to commemorating both our survivors and liberators during one of the darkest periods in Guam's history and WWII. Some of which include local war heroes like Father Jesus Baza Duenas, who would stand up against injustices. This made him a target for the Japanese, but a beloved martyr to the CHamoru people. Other heroes such as Juan Cruz Flores, Joaquin Limtiaco and other CHamoru families would risk their lives and work together to successfully hide American Navy man George Tweed from the Japanese soldiers. An underground radio network, which was prohibited during this period, was kept alive by those brave enough to operate radio receivers. Liberation Day highlights the perseverance and unwavering strength of the island's people.
 
This unforgettable day remains one of the largest holidays on Guam with its own committee meeting yearly to kick-start the event. Despite officially being celebrated on July 21, Liberation Day is celebrated across multiple weeks with this year being special as it commemorates 75 years since the end of WWII. The Diamond celebration was kick-started on May 25 with the Memorial Flag Display and will conclude with the closing of the Liberation Carnival on August 7. It will showcase local and national singing sensation, Pia Mia, on the 21 along with the customary Liberation Day parade held in Hagåtña. Those who wish to participate in the festivities can expect memorial services, fireworks, games and competitions, historical exhibits holding ancient war artifacts and photos, and much more! This year's theme, "A Legacy of Peace and Friendship", highlights the thriving relationship between Guam and Japan that is stronger than it has ever been and is a reminder that beauty can come from even the strongest of hardships.