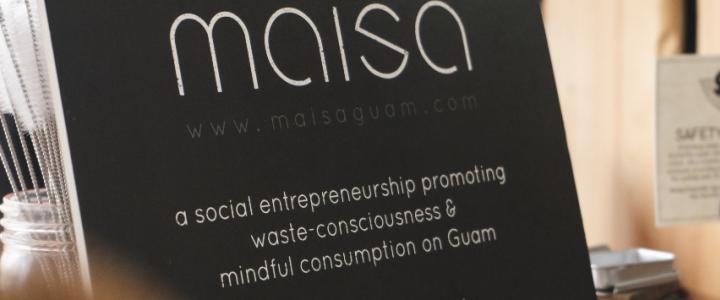 It's no secret that our Earth could benefit from more TLC. With the threat of fossil fuels and rising sea levels, our island is a prime victim of climate change. But the good news is that both individuals and local businesses are beginning to make waves in promoting sustainable living.
Maisa Guam
Starting out as one man's hope of reducing waste on his own island, Maisa, founded by Aguarin Iriarte, aims to provide zero-waste alternatives to the hustle and bustle of a plastic-filled world. The business was first popularized by a set of reusable metal straws that had sold out two weeks after its first launch. Now, customers can purchase reusable, cotton bags that are perfect for holding produce from the grocery store, sustainably-sourced bamboo utensils, bottle brushes made of coconut husk, and organic shampoo and conditioner bars all perfect for carrying out Maisa's mission to live a more eco-friendly and efficient lifestyle. You can find them on instagram at @maisaguam.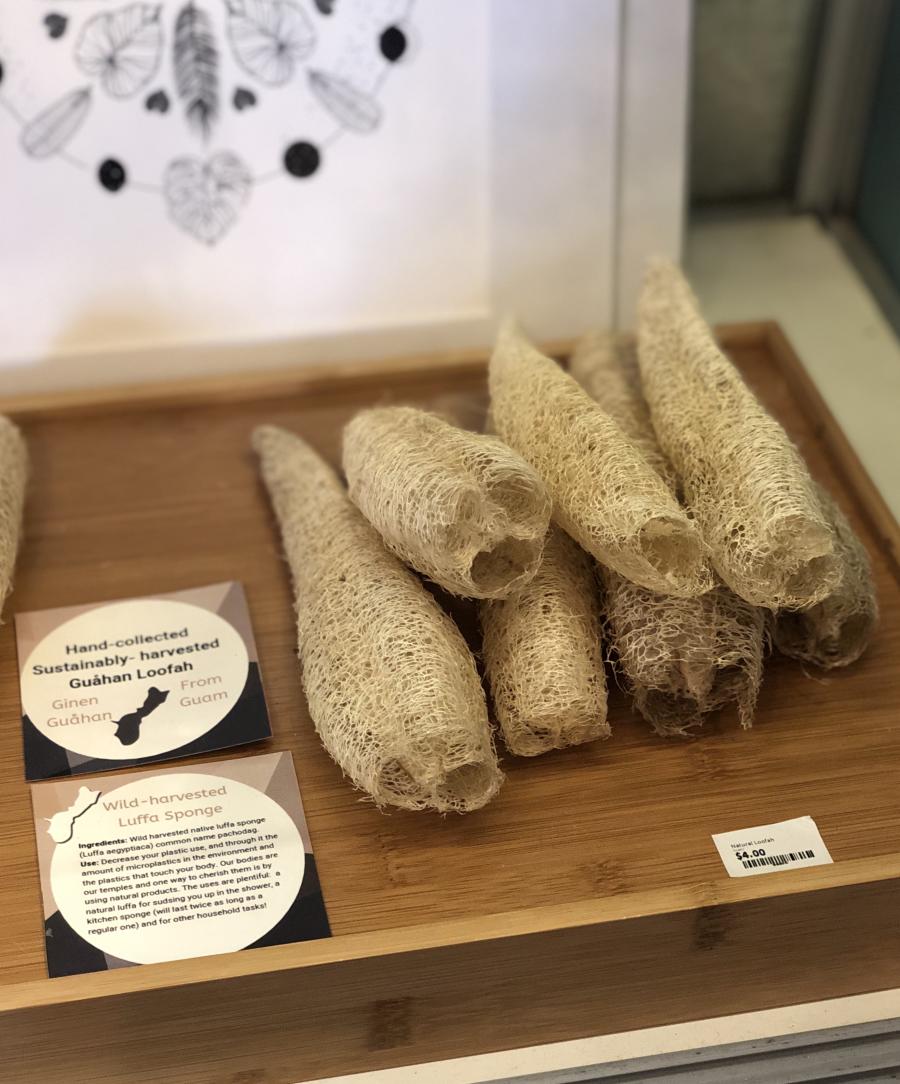 Blue Amber Trio Boutique
Dedicated to a life of clean and green living and health and wellness, the ladies at Blue Amber Trio Boutique weave positivity and light into all their products. To combat single-use plastics and products, Blue Amber Trio, in combination with Autonomous Ink, sell and offer refill options for beauty products, such as toners and face powders, which are all locally sourced. Customers can even purchase laundry detergent and all-purpose cleaners that come prepackaged or can be sold by the ounce if customers bring in their own container. Their boutique also hosts the full line of Maisa products and ethically produced merchandise from other local brands. Learn more about their mission on their Instagram at @blueambertrioboutique or visit them at Chamorro Village from 10am to 6pm Monday through Saturday.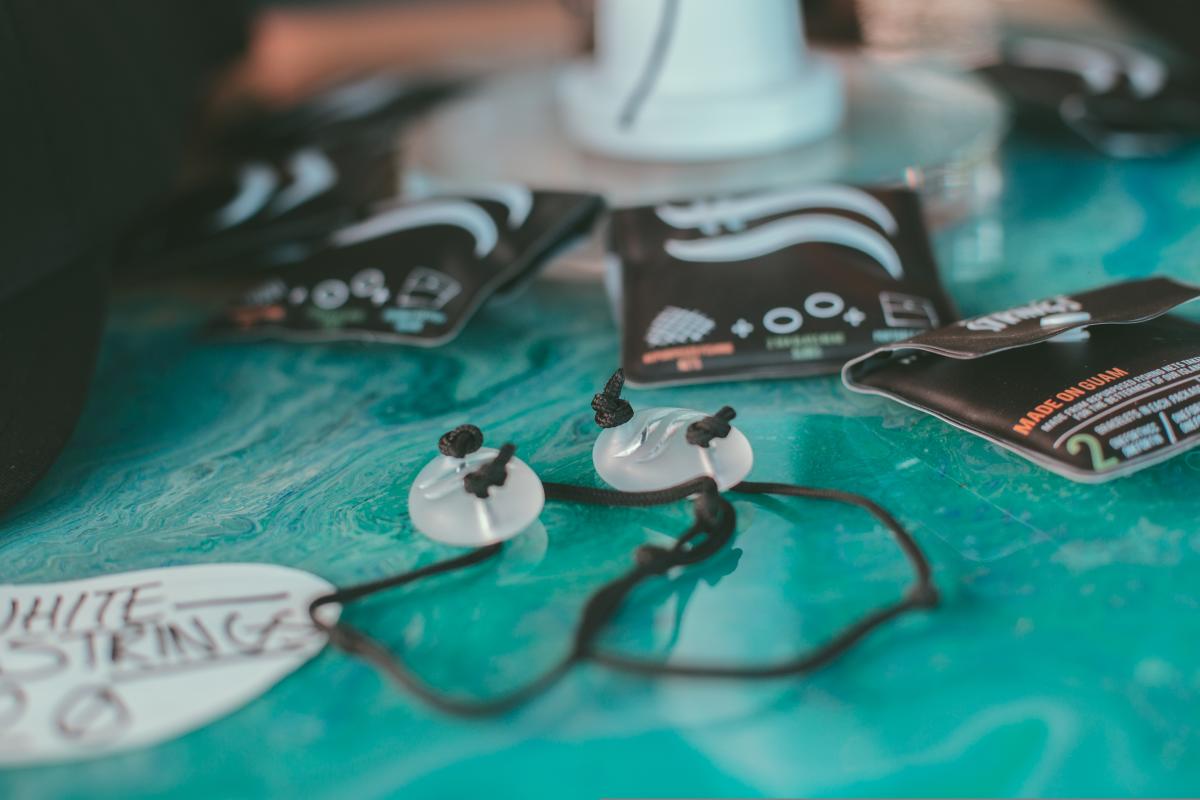 Shorty's Swimwear
First launched in September of 2018 with a beach clean-up, Shorty's Swimwear intertwines fashion and sustainability. Their first product repurposes waste found on the beach into bracelets made of sea glass and fishing lines. They have also recently released a hat made of hemp, which is 100% biodegradable. For founder Kai Murrell, however, it's not about the revenue. It's about encouraging sustainability and bringing awareness to the pressing issue of ocean pollution and the harmful environmental effects fast fashion has had on marine life. They can be found on instagram at @shortysswimwear and customers can support their mission and purchase products on their website https://www.shortys.shop/.
While these entrepreneurs are making moves in changing the environmental game for our island, anyone can make a difference by practicing simple, eco-friendly techniques at home. Try some of these creative ways in your own backyard or in your own daily routine.
• Plant your own herbs. Skip the basil, mint, or thyme you see in plastic packaging at the grocery store.
• Support our local vendors at the farmer's co-op. Not only will you be doing your part in strengthening the island's economy you'll be getting fresher, healthier produce that's grown organically.
• Donate old clothes and buy both new and old threads at local thrift stores around the island! Do your part! Bring a garbage bag and gloves to the beach or on a hike and pick up any bottles or trash you may find along the way. 

Check out these other businesses and vendors who offer discounts for sustainable practices:
• Infusion Coffee and Tea: Receive $0.25 off your purchase if you bring your own cup
• FitFix in Barrigada: Bring a reusable cup for $0.25 off or $1.00 if you're a student

• Patisserie PariSco in Tamuning: Get $0.15 off by bringing your reusable PariSco straw or $0.25 for reusable PariSco cups
• Payless Supermarkets: Get a $0.05 rebate for every reusable bag you bring ($0.10 on Wednesday) and take advantage of their "Bag & Save" deals that are offered weekly.