Hoshino Resorts RISONARE Guam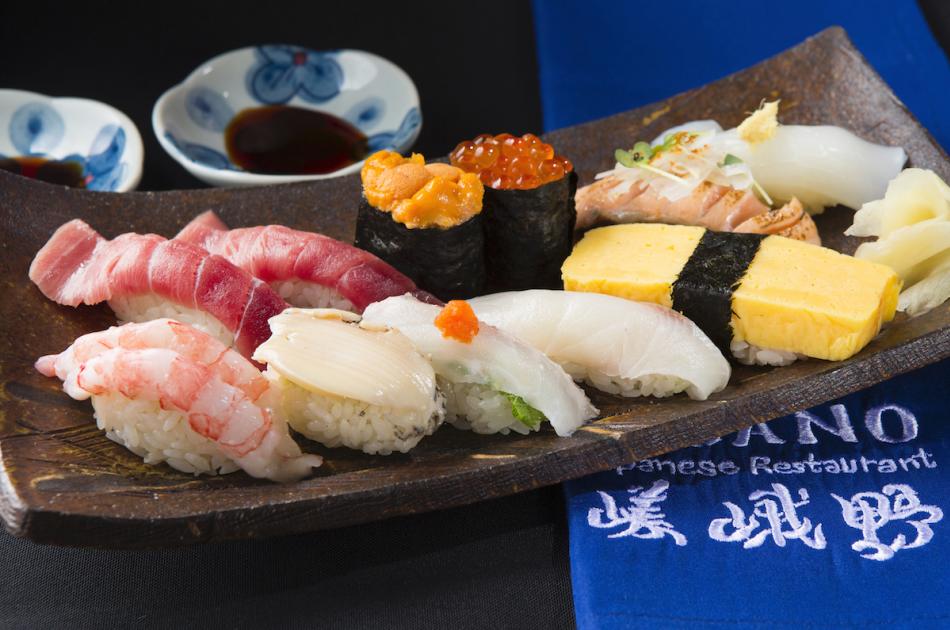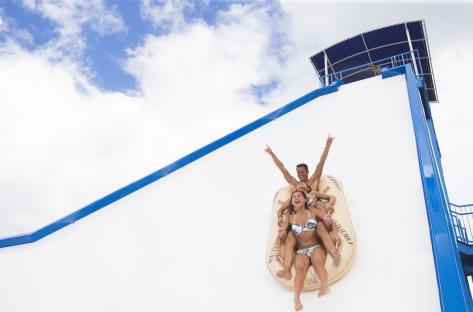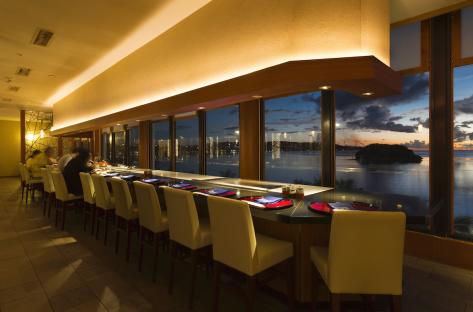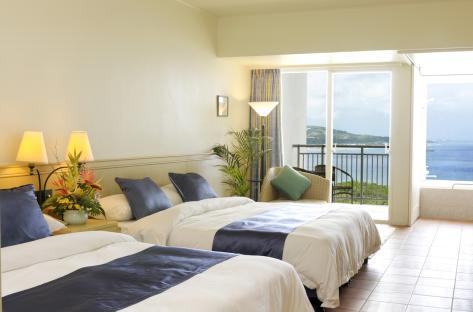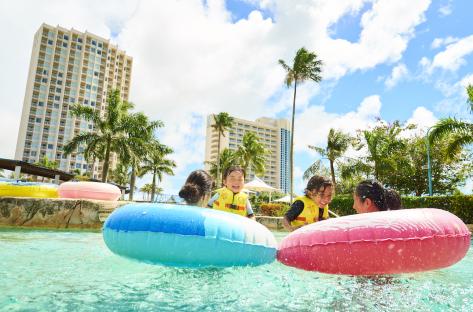 about

Hoshino Resorts RISONARE Guam

You may wish to stay one more night at comfortable room and to have fun longer at best Water Park. You will enjoy Authentic Japanese food or Teppan food for your dinner.

Welcome to the Onward Beach Resort, your private Paradise in the island of Guam! Set against the backdrop of tequila sunsets on scenic Agana Bay with offerings of dazzling white sand beach and shady palms and 286 beautifully furnished rooms.


Endless amusements await our guests - splash the day away at our Waterpark, relax in our swimming pool or spas, or try one of the endless beachside activities we have in store - jetskiing, parasailing, canoeing and more!


Located on Agana Bay, the Onward Beach Resort is centrally located on the west coast of the island, only 10 minutes from both Guam International Airport and Tumon Bay. Escape the crowds and relax on one of the few white sand beaches on the island.
General

Number of Guest Rooms:

428

Number of ADA Accessible Guest Rooms:

9

Number of Connecting Guest Rooms:

119

Suites Available:

2-bedroom Units:

All Suites:

Efficiency:

Long Term Accommodations:

Military Discount:

Mobil Rated:

Oceanfront:

Resort:

Suites:

Travel Agency Commission:

In-Room

Air Conditioning:

Cable:

Coffee and/or Tea maker:

Color TV:

Free Newspapers:

Hair Dryer:

High Speed Wireless Internet:

In-Room Spa:

Iron & Ironing Board:

Iron/Ironing Board:

Kettle:

Microwave:

Movies:

Radio Alarm Clock:

Refrigerator:

Roll-in Shower:

Room Safe:

Rooms with Private Bath:

Safe:

Smoke-Free Rooms:

Telephones:

Television:

On-Site

A/V on Site:

Airport Shuttle:

Bakery:

Barbeque:

Bus Parking:

Business Center:

Childrens Programs:

Coffee Shop:

Comp. Breakfast:

Concierge Desk:

Conference Center on SIte:

Entertainment:

Exercise/Fitness Facilities:

Free Parking:

Full Bar/Lounge:

Gift Shop:

Golf Privileges:

Handicapped Facilities:

Happy Hour:

Hot Tub:

Indoor Pool:

Internet - Free:

Internet - Wireless:

Intracoastal/Waterfront:

Jacuzzi:

Kayaks:

Kiddie Pool:

Laundry Facilities:

Laundry Service/Drycleaning:

Lounge/Bar/Restaurant:

Meeting Facilities on Site:

Outdoor Event Venues:

Outdoor Pool:

Pavilion:

Picnic Area:

Pool:

Recreation Center:

Rental Cars on Site:

Restaurant:

Restaurant on Site:

Restrooms:

Sauna:

Shuttle Service - Airport:

Spa on Site:

Swimming Pool:

Unwind Hour:

Washer/Dryer:

Waterslide:

Watersport/Beach Gear Rentals on Site:

Whirlpool/Jacuzzi in Room:

Wireless Internet:

Description

At the Onward Beach Resort, we are able to cater to outdoor parties, private room functions, as well as parties made to order depending on your needs, goals, and motivations. For those interested in hosting private parties, please contact the Onward Beach Resort directly for more information and to arranged bookings.

Largest Room

225

Total Sq. Ft.

225

Reception Capacity

200

Space Notes

Cancellation Policy 7days prior to the function: 50% 3days prior to the function: 100%

Theatre Capacity

200

Banquet Capacity

200

Number of Rooms

5

Classroom Capacity

150

Sleeping Rooms

428

OASIS

Total Sq. Ft.:

4016

Theater Capacity:

500

Classroom Capacity:

200

Banquet Capacity:

300

AQUA 1, 2

Total Sq. Ft.:

2425

Theater Capacity:

200

Classroom Capacity:

100

Banquet Capacity:

150

Reception Capacity:

200

AQUA 1 & 2

Total Sq. Ft.:

4850

Theater Capacity:

500

Classroom Capacity:

200

Banquet Capacity:

300

VIP ROOM

Total Sq. Ft.:

1562

Theater Capacity:

100

Classroom Capacity:

100

Banquet Capacity:

100

ROYAL ROOM

Total Sq. Ft.:

945

Theater Capacity:

70

Classroom Capacity:

60

Banquet Capacity:

70

Premier Ocean View PrivateRoom

Total Sq. Ft.:

646

Classroom Capacity:

48

Banquet Capacity:

36