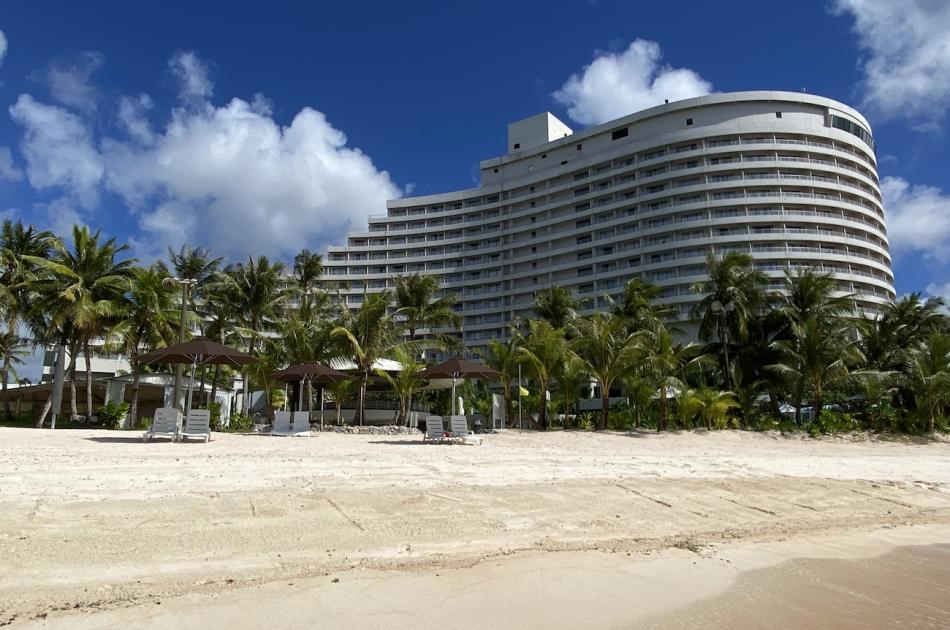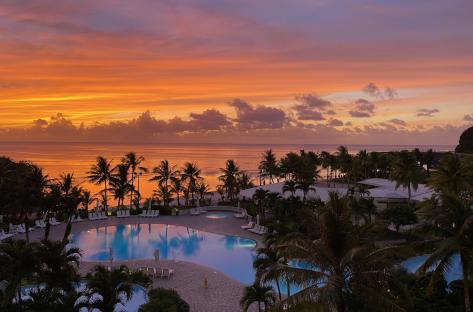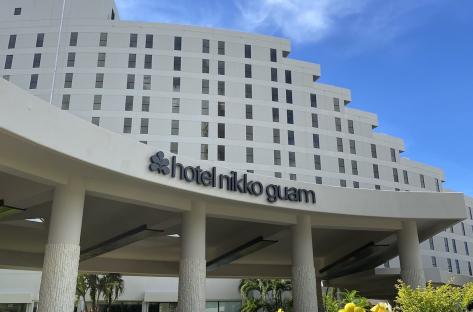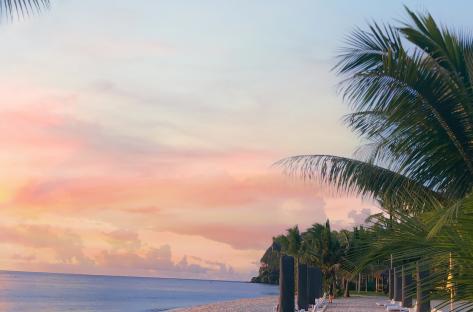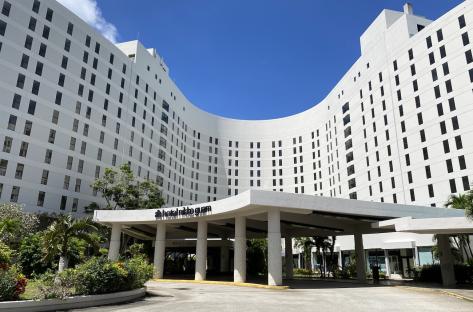 about

Hotel Nikko Guam

Hotel Nikko offers affordable luxury hotel rooms and suites in Guam. Hotel Nikko Guam is a spectacular wing-shaped international-style deluxe resort hotel nestled between Tumon Bay and Gun Beach. All of its 460 luxury hotel rooms offer private balconies and ocean views, complimented with beautiful sunsets. Hotel Nikko Guam delivers great reservation deals to both leisure and business travelers.


According to a Japanese legend, the crane lives for a thousand years. With an architectural design inspired by the shape of a crane's wing, Hotel Nikko Guam is living up to the good fortune and longevity that the mystical creature symbolizes. Our open-air lobby is a giant balcony with breath taking panoramic views of the Pacific Ocean. Hotel Nikko Guam contours to the natural shape of the island's geography and surrounds guests with the beauty of tropical trees and flowers.


Finished in December 2016, multimillion-dollar renovation was to invest in the quality upgrades of Guam Tourism, and to meet the expectations of our valued guests. The goal being to make Nikko and Guam a special place to visit, relax, and create wonderful memories of our beautiful island and its people.


Nikko's Food & Beverage
Rather than being a jack of all trades and master of none, chefs at our hotel have mastered the art of their cuisine. Tucked away in separate wings of the hotel, our restaurants offer guests the opportunity to take their taste buds on a trip around the world. Enjoy yourself at Magellan, Benkay, Toh-lee, Sunset BBQ!
General

Number of Guest Rooms:

470

Number of ADA Accessible Guest Rooms:

5

Number of Connecting Guest Rooms:

81

Suites Available:

100% Smoke Free:

Complimentary Membership for Guests:

Efficiency:

Long Term Accommodations:

Military Discount:

Mobil Rated:

Non-smoking Rooms:

Oceanfront:

Resort:

Suites:

Travel Agency Commission:

In-Room

Air Conditioning:

Cable:

Coffee and/or Tea maker:

Color TV:

Daily Newspaper:

Free Newspapers:

Hair Dryer:

High Speed Wireless Internet:

Iron & Ironing Board:

Kettle:

Radio Alarm Clock:

Refrigerator:

Room Safe:

Rooms with Private Bath:

Safe:

Telephones:

Television:

On-Site

A/V on Site:

Airport Shuttle:

Barbeque:

Breakfast Included - Continental:

Breakfast Included - Full:

Bus Parking:

Childrens Programs:

Club Level Floor:

Coffee Shop:

Concierge Desk:

Conference Center on SIte:

Entertainment:

Free Parking:

Full Bar/Lounge:

Gift Shop:

Guided Tours:

Handicapped Facilities:

Happy Hour:

Hotel Bar:

Internet - Free:

Internet - Wireless:

Intracoastal/Waterfront:

Kayaks:

Kiddie Pool:

Laundry Facilities:

Laundry Service/Drycleaning:

Lounge/Bar/Restaurant:

Meeting Facilities on Site:

Outdoor Dining:

Outdoor Event Venues:

Outdoor Pool:

Picnic Area:

Pontoon:

Pool:

Rental Cars on Site:

Restaurant:

Restaurant on Site:

Restrooms:

Shuttle Service - Airport:

Snack Bar:

Spa on Site:

Swimming Pool:

Valet Parking:

Washer/Dryer:

Waterslide:

Watersport/Beach Gear Rentals on Site:

Whirlpool/Jacuzzi in Room:

Wireless Internet:

Description

Our reception halls are designed to accommodate any occasion.

Largest Room

4263

Total Sq. Ft.

4263

Reception Capacity

500

Theatre Capacity

500

Banquet Capacity

280

Number of Rooms

6

Classroom Capacity

250

Sleeping Rooms

514

Tasi Ballroom (A/B/C)

Total Sq. Ft.:

1421

Theater Capacity:

160

Classroom Capacity:

80

Banquet Capacity:

80

Tasi Ballroom (A+B)

Total Sq. Ft.:

2842

Theater Capacity:

320

Classroom Capacity:

160

Banquet Capacity:

160

Tasi Ballroom (A+B+C)

Total Sq. Ft.:

4263

Theater Capacity:

500

Classroom Capacity:

250

Banquet Capacity:

260

Southen Cross

Total Sq. Ft.:

700

Banquet Capacity:

16

Tan Rita

Total Sq. Ft.:

937

Theater Capacity:

60

Classroom Capacity:

40

Banquet Capacity:

50

Tun Tomas

Total Sq. Ft.:

915

Theater Capacity:

60

Classroom Capacity:

40

Banquet Capacity:

50

Tan Maria

Total Sq. Ft.:

893

Theater Capacity:

60

Classroom Capacity:

40

Banquet Capacity:

50

Rotunda Court

Total Sq. Ft.:

3746

Theater Capacity:

400

Banquet Capacity:

250

Magellan Function Room

Total Sq. Ft.:

3175

Theater Capacity:

100

Classroom Capacity:

90

Banquet Capacity:

90

Garden

Total Sq. Ft.:

2583

Banquet Capacity:

300

Garden (BBQ Area)

Total Sq. Ft.:

9203

Banquet Capacity:

500

Garden with the BBQ Area

Total Sq. Ft.:

11787

Banquet Capacity:

800