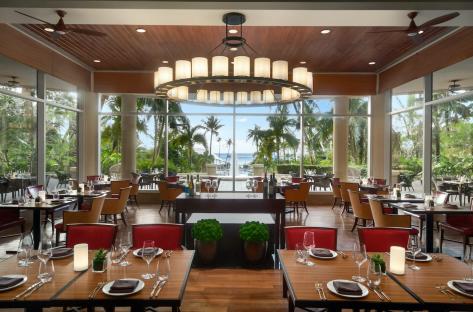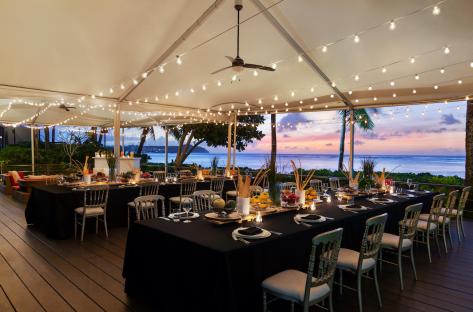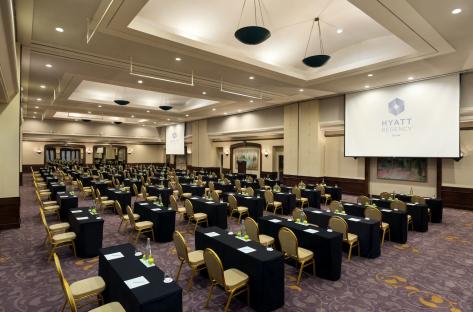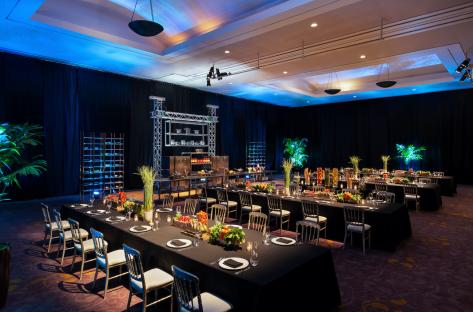 about

Hyatt Regency Guam

A 450-room deluxe resort hotel managed by Hyatt International. As Guam's premium destination resort, the hotel is located on a prime 150 meter beachfront site in the heart of Tumon Bay and is situated in the center of Guam's entertainment, dining and shopping district, only a five-minute drive from the international airport.


The hotel's spacious guestrooms are the largest on Tumon Bay and feature panoramic views of the Pacific Ocean from within each room so guests will never miss a sunset. Each guestroom offers flat screen televisions, complimentary Internet and a work desk. Hyatt Regency Guam's elegant suites include 15 Regency Suites, two Executive Suites and a Presidential Suite which offer separate living rooms and bedrooms, and are distinguished by their stylish décor and outstanding amenities. They offer ultimate luxury with large living spaces, wrap-around balconies and in-room jet baths.


Exclusive Regency Club accommodations are offered for guests who desire a higher level of service and extra measure of privacy. The Regency Club lounge is functional, modern and comfortable for the ultimate in resort luxury. Floor to ceiling windows frame the breathtaking view of Tumon Bay, while natural light combines with the lounge's extensive lighting system to create a different atmosphere throughout the day. In addition, the lounge has semi-private sections and private rooms ideal for intimate gatherings or business meetings. Exclusive to Regency Club guests, the lounge offers complimentary continental breakfast, all day coffee and tea service as well as evening cocktails and canapés. A business center is also available and a concierge is available throughout the day.


Hyatt Regency Guam offers a variety of award-winning restaurants. Among the restaurants and bars are La Mirenda, a café restaurant; Niji Japanese restaurant, the lounge and Breezes Poolside Bar. The Italian restaurant, Al Dente, features authentic regional specialties, gourmet pizzas and pastas, and an extensive wine selection. The lounge features sweeping views of the gardens and offers all-day dining and afternoon tea. The bar has an extensive selection of wines, spirits and cocktails. The deli, which is open 24 hours, is the place for specialty coffees, homemade cakes, breads and pastries and gourmet sandwiches. The deli also features a selection of wines and food items perfect for guest's enjoyment or as souvenirs.


The hotel's elegant grand ballroom can accommodate up to 1,200 guests for cocktails and is divisible into three rooms for smaller functions. Five breakout rooms on the hotel's second level can be expanded into two larger rooms that can accommodate gatherings for up to 100 guests. The creativity, expertise and dedication of our experienced and professional team ensures that every meeting, conference, exhibition and celebration is a resounding success.


On its 14-acre grounds, there are three free-form swimming pools with water slides; a garden with some 120 species of tropical plants and a riverpool; aviaries and two tennis courts. Fronting the grounds is 150 meters of white sand beach featuring marine sports for water enthusiasts. The hotel also has a major shopping arcade with 18,000 square feet of shops and offices. Other facilities include Bon Voyage Duty Free Shop, Arluis Bridal Salon and Kentos Guam, a high-energy dance lounge featuring live entertainment. Island Sirena Esthetic Salon offers guests an opportunity to pamper themselves in paradise. Island Sirena provides a variety of treatments from relaxing and shiatsu massages to facials, combination treatments for face and body, foot reflexology and more. Island Sirena spa estheticians are certified and trained and can offer suggestions on the most suitable treatment for individual needs. A luxurious Spa Suite and Spa Rooms are available to provide the ultimate pampering in paradise in private accommodations.


Camp Hyatt is a program designed for young visitors from 4 to 12 years old. It is a day of fun-filled adventure featuring educational and recreational activities. Children spend the day with Camp Hyatt counselors, doing arts and crafts, learning how to swim, meeting our exotic birds, enjoying beach activities and playing games in the pool.


The Jewel by the Sea at Hyatt wedding chapel is an enviable venue for an intimate wedding ceremony. Opened in April 2009, the chapel is located within close proximity to the beach and is uniquely designed with spectacular views of Tumon Bay from any angle inside the chapel.


Reservations and information about Hyatt Regency Guam can be obtained from your nearest Hyatt or the hotel at (671) 647-1234 or fax (671) 647-1235, or at guam.regency.hyatt.com.
General

Number of Guest Rooms:

450

Number of ADA Accessible Guest Rooms:

6

Number of Connecting Guest Rooms:

88

Suites Available:

100% Smoke Free:

1-Bedroom Units:

2-bedroom Units:

All Suites:

Complimentary Membership for Guests:

Efficiency:

Long Term Accommodations:

Military Discount:

Mobil Rated:

Non-smoking Rooms:

Oceanfront:

Resort:

Suites:

Travel Agency Commission:

In-Room

24 Hour Room Service:

Air Conditioning:

Cable:

Coffee and/or Tea maker:

Color TV:

Daily Newspaper:

Data Ports:

Express Check-in/out:

Free Newspapers:

Full Kitchen:

Fully Equipped Kitchens:

Hair Dryer:

High Speed Wireless Internet:

In-Room Spa:

Iron & Ironing Board:

Iron/Ironing Board:

Jacuzzi:

Kettle:

Kitchenette:

Microwave:

Mini Bar:

Movies:

Radio Alarm Clock:

Refrigerator:

Roll-in Shower:

Room Safe:

Room Service:

Rooms with Private Bath:

Safe:

Second Line/Modem:

Smoke-Free Rooms:

Telephones:

Television:

Video:

On-Site

A/V on Site:

Airport Shuttle:

Bakery:

Barbeque:

Breakfast Included - Continental:

Breakfast Included - Full:

Bus Parking:

Business Center:

Business Services:

Coffee Shop:

Comp. Breakfast:

Concierge Desk:

Conference Center on SIte:

Entertainment:

Free Parking:

Full Bar/Lounge:

Gift Shop:

Guided Tours:

Handicapped Facilities:

Happy Hour:

Hot Tub:

Hotel Bar:

Intracoastal/Waterfront:

Kayaks:

Kiddie Pool:

Laundry Service/Drycleaning:

Lounge/Bar/Restaurant:

Meeting Facilities on Site:

Outdoor Dining:

Outdoor Event Venues:

Outdoor Pool:

Pavilion:

Rental Cars on Site:

Restaurant:

Restaurant on Site:

Restrooms:

Rowboats:

Shuttle Service - Airport:

Snack Bar:

Spa on Site:

Sunday Brunch:

Swimming Pool:

Unwind Hour:

Valet Parking:

Washer/Dryer:

Waterslide:

Watersport/Beach Gear Rentals on Site:

Whirlpool/Jacuzzi in Room:

Wireless Internet:

Description

Large windows offer breathtaking ocean, pool and garden views featuring crisp, airy decor complementing a plush king or two double beds with fluffy white duvets, separate work area with available high-speed Internet and elegant bath with separate shower and tub with ocean views. Deluxe amenities include soft robe and slippers, spacious balcony and walk-in closet.

Floorplan File

Floorplan File

Largest Room

208

Total Sq. Ft.

208

Reception Capacity

400

Space Notes

Balcony Separate work area Robes Hairdryer Room service during regular hours Minibar Coffee maker 24-hour deli can deliver to room Cable/satellite TV channels Video on demand Satellite radio Stereo system AM/FM clock radio Voicemail Dataport High-speed Internet access available at a nominal charge Individual air conditioning control Windows that open In-room safe Safe deposit box at front desk Crib upon request Maximum guests per room: 3 adults or 2 adults and 2 children Plasma TV Bidet.

Theatre Capacity

400

Banquet Capacity

400

Number of Rooms

8

Classroom Capacity

150

Sleeping Rooms

450

Grand Ballroom A, B, C

Total Sq. Ft.:

2240

Theater Capacity:

200

Classroom Capacity:

150

Banquet Capacity:

150

Santa Rosa / Santa Rita

Total Sq. Ft.:

754

Theater Capacity:

100

Classroom Capacity:

32

Banquet Capacity:

48

Grand Ballroom A, B and C Combined

Total Sq. Ft.:

6717

Theater Capacity:

900

Classroom Capacity:

600

Banquet Capacity:

500

Santa Rosa and Santa Rita Combined

Total Sq. Ft.:

1507

Theater Capacity:

200

Classroom Capacity:

90

Magellan / San Vitores / San Vicente

Total Sq. Ft.:

538

Theater Capacity:

50

Classroom Capacity:

20

Banquet Capacity:

36

Magellan, San Vitores and San Vicente Combined

Theater Capacity:

150

Classroom Capacity:

100

Banquet Capacity:

110

The Salon

Total Sq. Ft.:

1450

Theater Capacity:

64

Classroom Capacity:

54

Banquet Capacity:

90

Glass Boardroom

Total Sq. Ft.:

242

Classroom Capacity:

12

Sea Side Deck

Total Sq. Ft.:

1722

Banquet Capacity:

150