Pacific Star Resort & Spa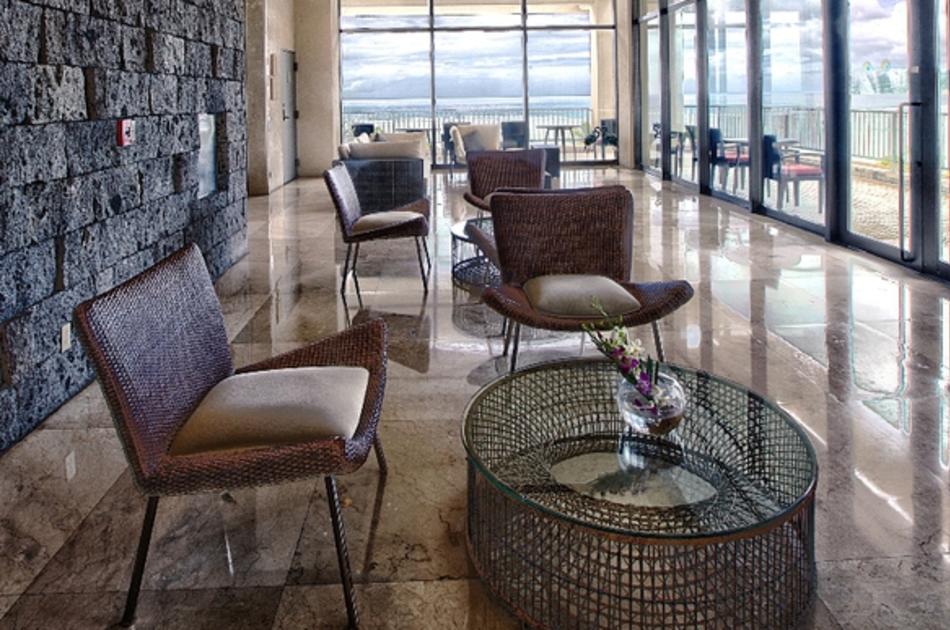 about

Pacific Star Resort & Spa

The Pacific Star Resort & Spa is a tropical haven, perfectly located on prime beachfront in Tumon Bay. Guests can enjoy the luxury of a secluded resort while being a mere 5-minute walk to the heart of Tumon, where world class shopping and dining are located. The resort offers a wide range of facilities for those seeking a quiet, memorable vacation, or for the busy business traveler. All of the rooms and suites have ocean views and are elegantly decorated. The Amantes Chapel at the Pacific Star offers a whole range of wedding services under one roof. Discounted car rental rates are available on daily, weekly or monthly basis. A truly magical experience awaits you at the Pacific Star Resort & Spa.
General

Suites Available:

100% Smoke Free:

All Suites:

Complimentary Membership for Guests:

Efficiency:

Military Discount:

Mobil Rated:

Non-smoking Rooms:

Oceanfront:

Resort:

Senior Citizen Discount:

Suites:

Travel Agency Commission:

In-Room

Air Conditioning:

Cable:

Coffee and/or Tea maker:

Color TV:

Daily Newspaper:

Data Ports:

Free Newspapers:

Hair Dryer:

High Speed Wireless Internet:

Iron & Ironing Board:

Iron/Ironing Board:

Kettle:

Microwave:

Radio Alarm Clock:

Refrigerator:

Roll-in Shower:

Room Safe:

Room Service:

Rooms with Private Bath:

Safe:

Second Line/Modem:

Smoke-Free Rooms:

Telephones:

Television:

On-Site

A/V on Site:

Airport Shuttle:

Barbeque:

Breakfast Included - Continental:

Breakfast Included - Full:

Bus Parking:

Business Center:

Business Services:

Club Level Floor:

Coffee Shop:

Comp. Breakfast:

Concierge Desk:

Conference Center on SIte:

Exercise/Fitness Facilities:

Free Parking:

Full Bar/Lounge:

Gift Shop:

Handicapped Facilities:

Happy Hour:

Hotel Bar:

Internet - Free:

Internet - Wireless:

Intracoastal/Waterfront:

Jacuzzi:

Kayaks:

Kiddie Pool:

Laundry Facilities:

Laundry Service/Drycleaning:

Lounge/Bar/Restaurant:

Meeting Facilities on Site:

Night Club:

Outdoor Dining:

Outdoor Event Venues:

Outdoor Pool:

Pavilion:

Pool:

Recreation Center:

Rental Cars on Site:

Restaurant:

Restaurant on Site:

Restrooms:

Shuttle Service - Airport:

Spa on Site:

Sunday Brunch:

Swimming Pool:

Unwind Hour:

Washer/Dryer:

Watersport/Beach Gear Rentals on Site:

Wireless Internet:

Dining

Alcohol Served:

Breakfast:

Dinner:

Family Friendly:

Group Dining:

Groups:

Kids Menu:

Lunch:

Non Smoking:

Reservations Accepted:

Sunday Brunch:

WiFi Access:

General

Full-Service Restaurants:

Floorplan File

Floorplan File

Largest Room

5328

Total Sq. Ft.

8310

Reception Capacity

600

Theatre Capacity

600

Banquet Capacity

500

Number of Rooms

10

Classroom Capacity

250

Chamorro Ballroom

Total Sq. Ft.:

5328

Theater Capacity:

600

Classroom Capacity:

250

Banquet Capacity:

500

Ballroom A

Total Sq. Ft.:

1776

Theater Capacity:

200

Classroom Capacity:

90

Banquet Capacity:

150

Ballroom B

Total Sq. Ft.:

1432

Theater Capacity:

120

Classroom Capacity:

70

Banquet Capacity:

100

Ballroom C

Total Sq. Ft.:

2110

Theater Capacity:

210

Classroom Capacity:

120

Banquet Capacity:

200

Ballroom A-B

Total Sq. Ft.:

3068

Width:

62

Length:

49

Height:

14

Theater Capacity:

310

Classroom Capacity:

168

Banquet Capacity:

260

Reception Capacity:

350

Ballroom B-C

Total Sq. Ft.:

3391

Width:

69

Length:

49

Height:

14

Theater Capacity:

370

Classroom Capacity:

210

Banquet Capacity:

360

Reception Capacity:

430

Latte Room

Total Sq. Ft.:

1163

Theater Capacity:

100

Classroom Capacity:

69

Banquet Capacity:

80

Guahan Room

Total Sq. Ft.:

1066

Theater Capacity:

100

Classroom Capacity:

69

Banquet Capacity:

80

Heritage Room

Total Sq. Ft.:

377

Banquet Capacity:

15

Coral Room

Total Sq. Ft.:

377

Banquet Capacity:

15

The View

Total Sq. Ft.:

1991

Theater Capacity:

100

Classroom Capacity:

100

Banquet Capacity:

80

Le Patio